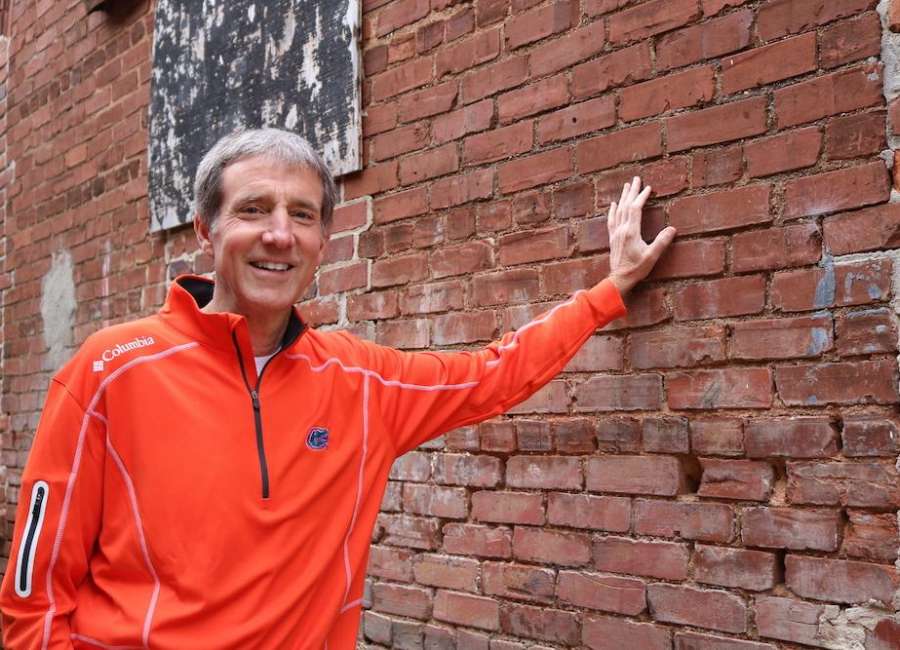 SEC Commissioner Greg Sankey may very well issue fines amounting to as much as $1 million per college if his 14 disciples fail to follow Covid-19 protocols. That's a lot to expect from the 14 football coaches, all of whom are responsible for more than 100 young men barely old enough to vote.
On a scale comparing degrees of difficulty, that would rank somewhere between herding cats and walking on water. The only question I have is this: what is Sankey going to do with $14 million?
A little more than a century ago, Georgia Tech manhandled tiny Cumberland College by a score of 222 – 0 at Grant Field. Last Saturday top-ranked Clemson – on the very same field - gave the Yellow Jackets a dose of their own medicine.
The final score, however, of 73 – 7 was a little bit easier to digest, until you consider it was the largest margin of victory ever in a game involving two schools from the Atlantic Coast Conference.
Since we're on the subject of the ACC, its newest member, highly overrated Notre Dame -at the time ranked as the #4 team in the nation - squeaked by Louisville in South Bend, 12 – 7. Time out for a little comparative analysis: Clemson beat Georgia Tech by 66 points, who beat Louisville by 19 points. That makes Clemson 85 points better than Louisville, who lost to the Fighting Irish by 5 points. Does that mean Clemson is better than Notre Dame by 80 points? We'll find out when they meet in three weeks (my guess: yes).
In one of the most exciting games of the weekend, Memphis edged out Central Florida by a final score of 50 – 49. The game included some offensive statistics that I haven't seen in a long time. Seventy-five first downs, or one every 48 seconds of game time.
1,501 total yards, 191 total plays (99 passes, 92 rushes), eight out of 10 conversions on fourth down, and somehow – almost inexplicably, considering there didn't seem to be hardly any defense – six punts.
But for all of that, what people will likely remember about the game is what happened once it ended. UCF's kicker, after missing a 40-yard field goal attempt that would have won the game, dejectedly walked over to his bench and took out his frustration on his helmet – and then his team's backup quarterback.
There were several games postponed due to coronavirus implications, perhaps the most notable being Florida – LSU. But not for the reason you might suspect. Early last week, Gator coach Dan Mullen said he wanted to see 90,000 fans in the stands for the game – despite the obvious implications of a packed stadium during this pandemic. Karma – like Santa Claus, always watching; only bitchier – had other ideas. Twenty-one Florida players and coaches tested positive for Covid, so the game was moved to December 12, one of two open dates on the Gator schedule.
Later, their next game against Missouri was moved to October 31, their other open date, leaving them with no other spots on their schedule should another game be postponed. Then on Saturday, Karma got one final laugh when it was reported that Mullen himself tested positive. A couple other games this week were postponed as well in this, a season that appears to be on the brink.
Last week's report included a reference that #5 ranked North Carolina's tenure in the top 10 wouldn't last. Case in point: Florida State – 31, North Carolina 28. I've watched college football for almost 50 years, but I'll be the first to admit I've never made it a point to watch the Tar Heels. For good reason, it appears.
The Seminoles jumped out to a 31 – 7 halftime lead, and despite doing everything they possibly could in the second half not to, they still won. UNC had a drive at the end of the game that could have tied or possibly won the game, but inexplicably their receivers did their absolute best impersonations of declawed cats bobbling balls of yarn and simply could not hold onto to a pass.
I could be wrong, but I probably won't watch another North Carolina game for the next 50 years.
In the weekend's most anticipated game, #3 Georgia traveled to Tuscaloosa to take on #2 Alabama. Bulldog coach Kirby Smart entered the game well aware that Crimson Tide coach Nick Saban sported a record of 21 – 0 against his former assistants, and that two of those losses were his own. In those 21 victories, the average score was 42 – 17. Despite Smart becoming victim #22, Georgia's loss by a score of 41 – 24 was fairly respectable.
The Bulldogs – once again – played well for a half: they led at halftime, 24 – 20, but failed to score in the second half. That has been their nemesis thus far this season: playing top notch football for one half of the game, and playing sandlot football for the other half. Despite their halftime deficit, Alabama seemed destined to win when they kicked a 52-yard field goal at the end of the second quarter (the Crimson Tide have competent kicking about as often as I watch North Carolina football).
Georgia's game against Florida on November 7 – tentative during this, a season on the brink – should be interesting as it will match two teams that have proven they're only capable of playing half a game. For the Bulldogs, that means playing their absolute best for one half and simply going through the motions for the other. For the Gators, that means playing their absolute best when the offense is on the field, and their absolute worst when the defense takes over.
In other football-related news, Ed Orgeron's book, Flip the Script will be released this week. The memoir of sorts chronicles LSU's memorable championship season of 2019 and his insights into coaching one of the premiere football programs in college football. One can only hope that Orgeron didn't provide his voice for the audible version of the book.
Finally, expect Ohio State to move up a couple of spots in this week's Top 10. Not bad for a team that hasn't even taken its first snap yet.
What else would you expect from this, a season unlike no other? A season, perhaps, on the brink.
Scott Ludwig lives, runs and writes in Senoia. His latest book, "Southern Charm" is a collection of his first 101 columns for The Newnan Times-Herald. He can be reached at magicludwig1@gmail.com .