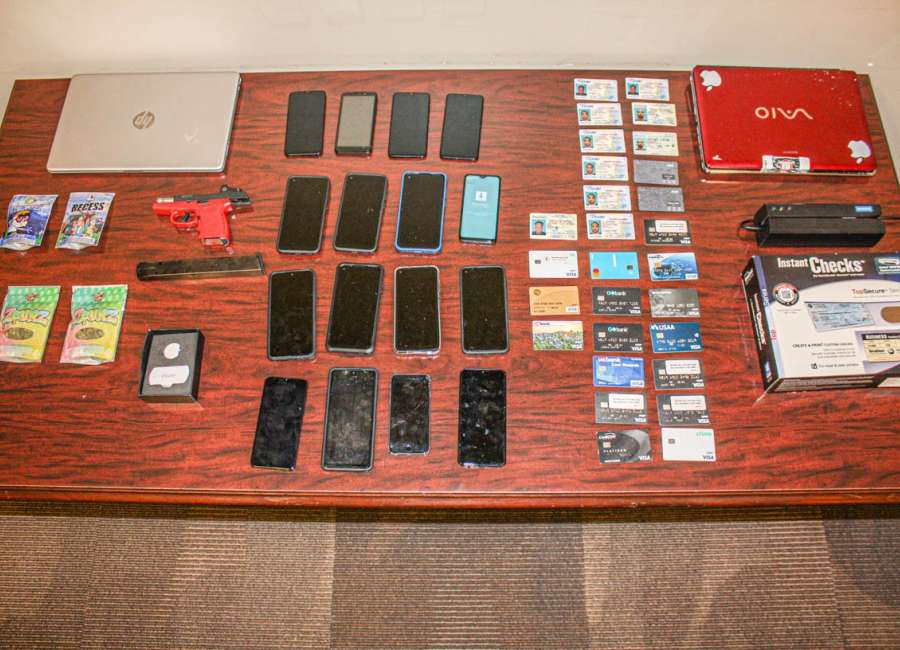 What began as a routine traffic stop for speeding along an interstate turned into a fraud investigation.
Wednesday morning, deputies patrolling the area of Interstate 85 clocked a Nissan Sentra going 93 mph. When speaking to the driver, the deputy reported a strong odor of marijuana coming from the car.
Inside the car, approximately 18 credit cards with different names, 13 cell phones and a laptop were found, along with a plastic bag with two pouches of suspected marijuana, according to investigators.
A 9mm handgun with an extended magazine and red dot sight was reportedly found in a blue backpack.
Deputies found other cell phones, a credit card scanner/programmer, card strip reader, boxes of blank checks, fake drivers licenses and social security cards, according to the report.
The driver was arrested for speeding.
The first passenger, identified as Tradell Michael Demouchet, 25, was charged with marijuana possession (misdemeanor), possession of a weapon during the commission of a crime, and possession of a false identification document.
The second passenger, Devon Jude Dundas, 23, was charged with forgery, possession of a false ID document, marijuana possession (misdemeanor), and possession of tools for the commission of a crime.
All items were turned into evidence at the Coweta County Sheriff's Office.