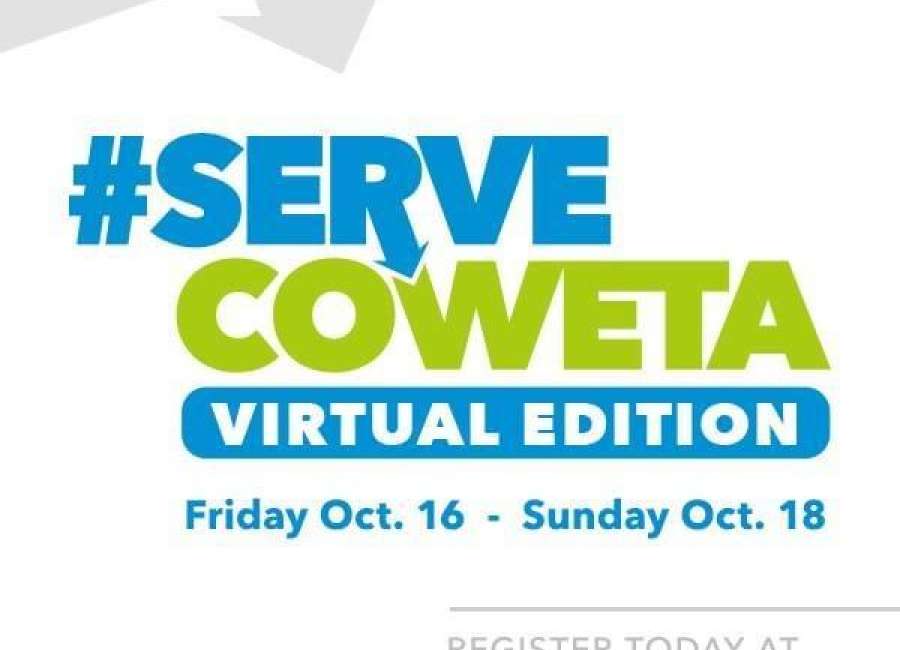 Serve Coweta is going virtual, and though the official event is this weekend, there are plenty of opportunities to serve – and lots of need – all year long.
Serve Coweta is put on by River Life and, before COVID-19, was a quarterly day of service designed to bring Cowetans together to help others.
But in 2020, the day goes virtual and becomes a three-day weekend.
Serve Coweta began Friday and runs through Sunday and is a time that Cowetans can participate in organized projects or something independent, such as cutting grass for a neighbor.
There are several large projects that need groups to do them, as well as smaller yard and cleanup projects, said Melanie Reeves of River Life. And several local service organizations need volunteer groups this weekend.
Though the event is already underway, it's not too late to get involved.
To see available projects, go to servecoweta.com and click on "about."
There are projects for established groups or individuals who want to join with groups.
"We have put the word out for different volunteer groups, and some of them have their own projects that they want to do," Reeves said. Some groups are doing yard cleanup.
Everyone who participates is encouraged to take some pictures and post to social media with the hashtag #ServeCoweta. Several local businesses have contributed items that will be used for door prizes. Prize winners will be chosen randomly from all those who post items with the #ServeCoweta hashtag.
River Life is an organization that connects volunteers with people who have needs in their homes. Most of their projects are home repair, and building things like handicapped ramps.
Many of the people that River Life works with are senior citizens or people who are disabled and unable to do the work themselves. Many also don't have the financial resources to pay to have the work done.
"We meet all kinds of people with different needs. For us to be able to say – I think we can help you – it's life changing," Reeves said.
In addition to seeking people to volunteer, those who come across people with needs can refer them to River Life.
Serve Coweta began in 2018. Reeves said that her church, Summit Church, is connected to Church of the Highlands in Alabama, and Church of the Highlands does a big day of service every year.
"I was impressed by that because communities can come together and go out and serve," Reeves said. So she started praying about how to do something similar in Coweta.
"This is a great community. Our community loves to serve, loves to give, loves to support each other. And they do it in different pockets," Reeves said. She wanted to do an event that can bring people together, and get people excited about serving together.
"Instead of your church sending out 10 people to do one project, you bring your 10 people to this event and we gather. Now we have 10 churches with 10 people," Reeves said, as well as other groups and members of the community.
"We get excited because we know we're part of something bigger than just what we do," she said. "We go out and flood the community and just show love."
Available projects include junk removal for a local veteran, yard cleanup for several individuals, and the lawn mowing team, as well as building wheelchair ramps, repairing a deck, rebuilding porches and several other home repairs.
Once you register online, Reeves will reach out with more information. For more information visit servecoweta.com .