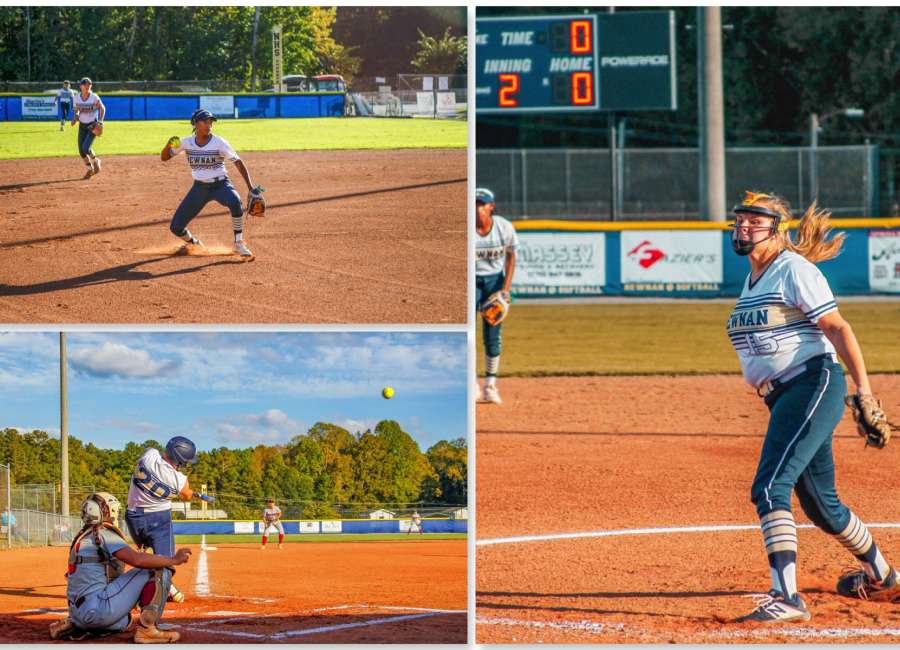 By Rob Grubbs
The seniors who have played such an integral part in the success of the Newnan Lady Cougars softball team this year had a few moments to reflect Tuesday night.
After losing Game One and facing elimination, they found themselves down 4-0 after three innings, but decided they were not ready to take the Newnan jersey off one final time.
Jumpstarted by a Reagan London homerun, they willed themselves to a victory and Meagan Smith made sure of it.
The Hillgrove Lady Hawks seemed in control throughout the afternoon. They had manufactured an early lead in Game One and made it hold up and looked the be doing the same in Game Two.
But there is a certain indescribable grit to the Lady Cougars. It is an intangible that just shows up when the chips seem to be down. After adding a single run in the fifth to cut the lead in half at 4-2, they waited until their last at-bat to make their move.
Senior leadoff hitter Kaylen Madrey opened the inning with a single and Lily Meuninck tapped a single to left which dropped because the Hillgrove defense was so deep. London hit a deep fly to right field that was caught but allowed Madrey to score and Meuninck to move up to second.
That brought freshman Maddie Veal to the plate. She sent a single up the middle to tie the game. But their loudest noise was still to come. Smith came up and crushed a homer to deep center and Newnan had the first lead of the night at 6-4.
Veal, who came in to relive Smith in the circle in the fourth inning closed the game down and the Lady Cougars lived to see Game Three with a 6-5 win.
Head Coach Carrie Gilmore said afterward, "She came through with the clutch hit, she is the reason there is a Game Three. Our seniors got us going, we wanted to put it in their hand. Our senior leadership is absolutely amazing, they just have a bond like no other."
Expect those seniors to lead again in Game Three Wednesday afternoon.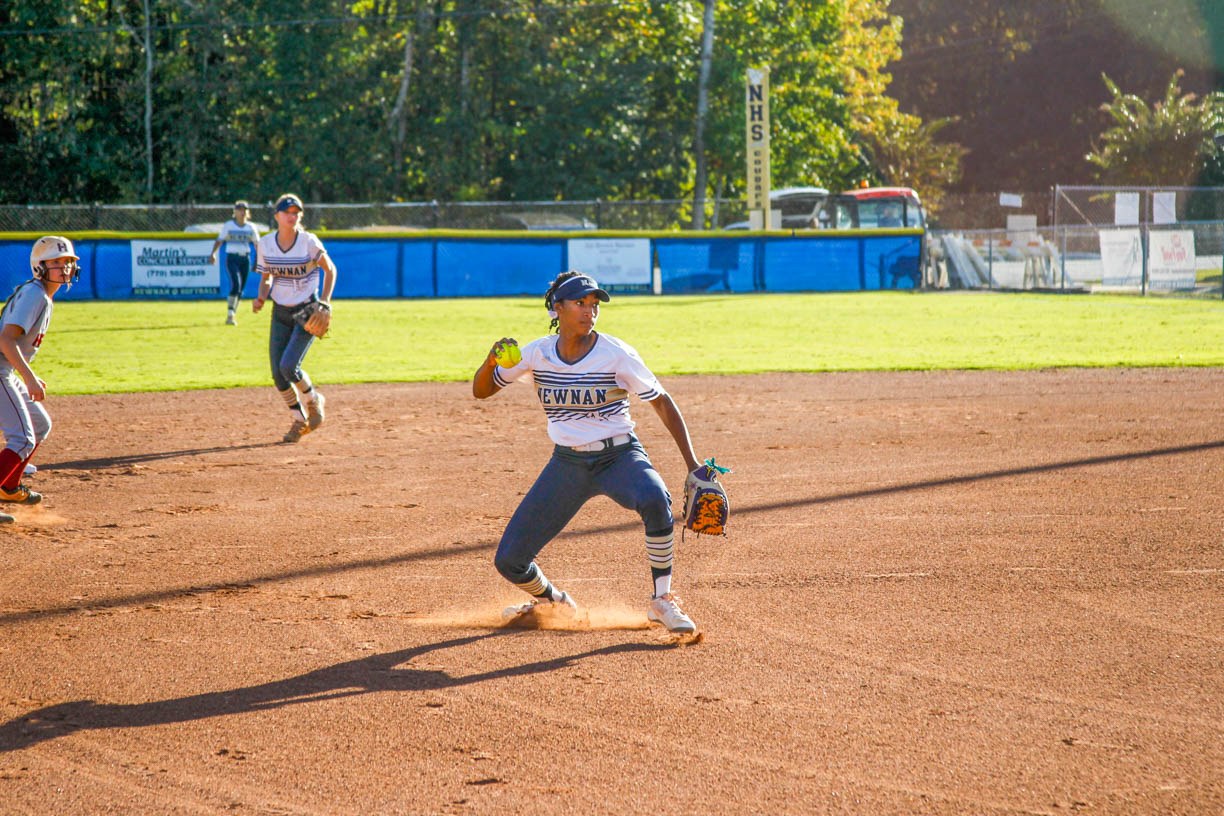 Senior Kaylen Madrey patrolled the infield with precision and couldn't be stopped on the basepaths.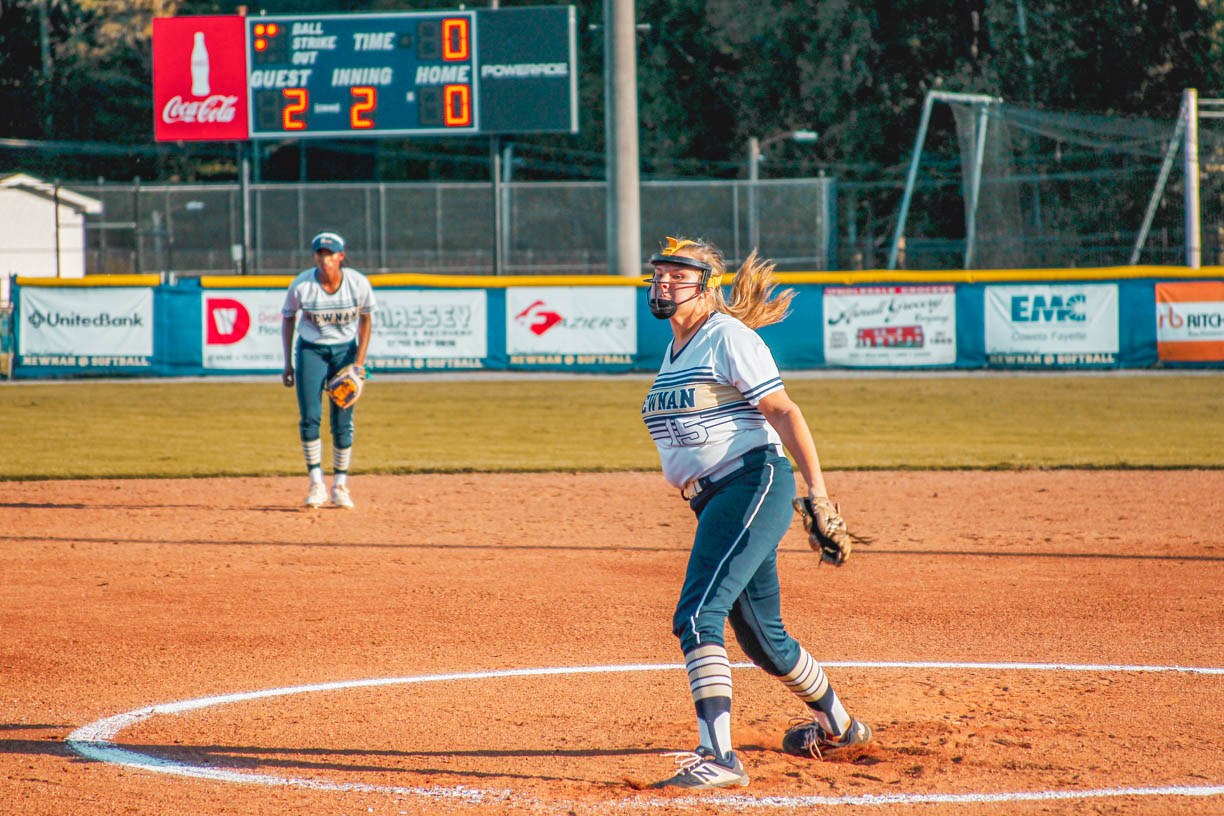 Freshman Maddie Veal was the winning pitcher in Game 2 and tied it up with a clutch single.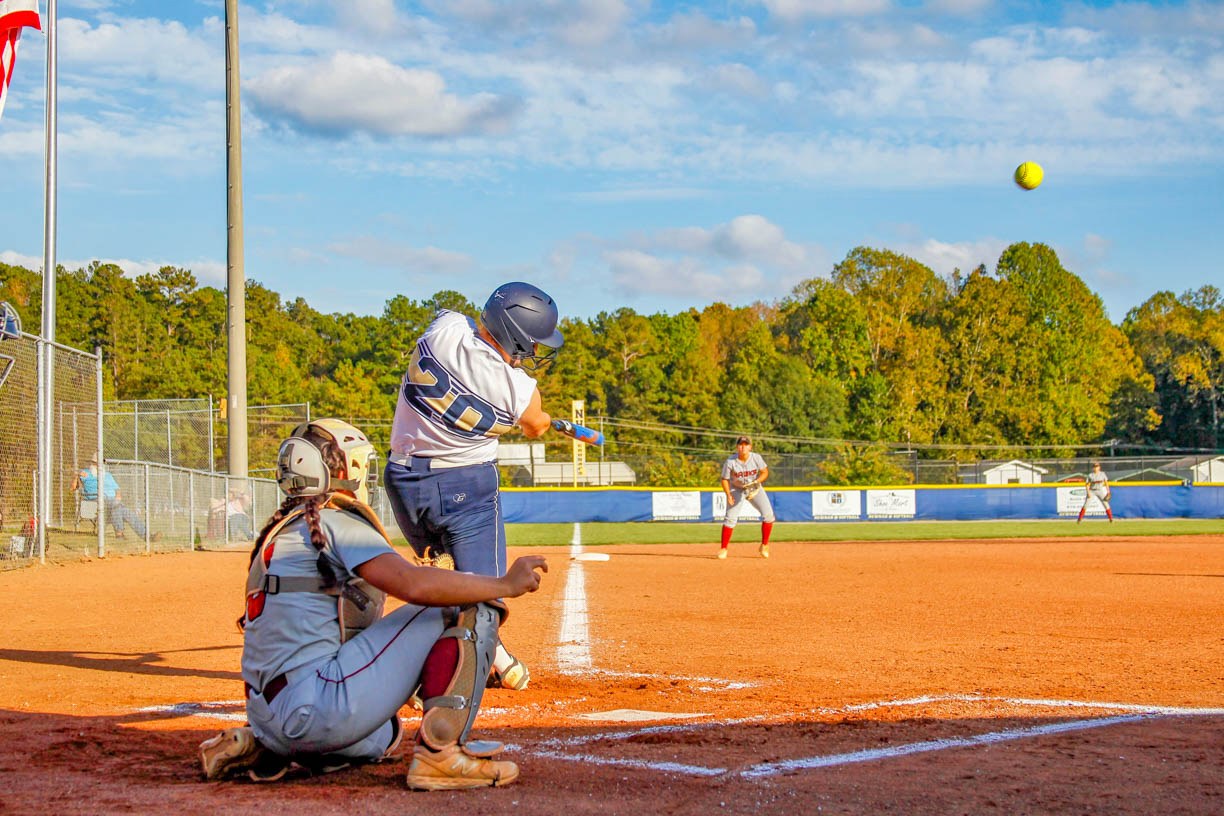 Senior Lily Meuninck scored the tying run in the deciding Game 2.