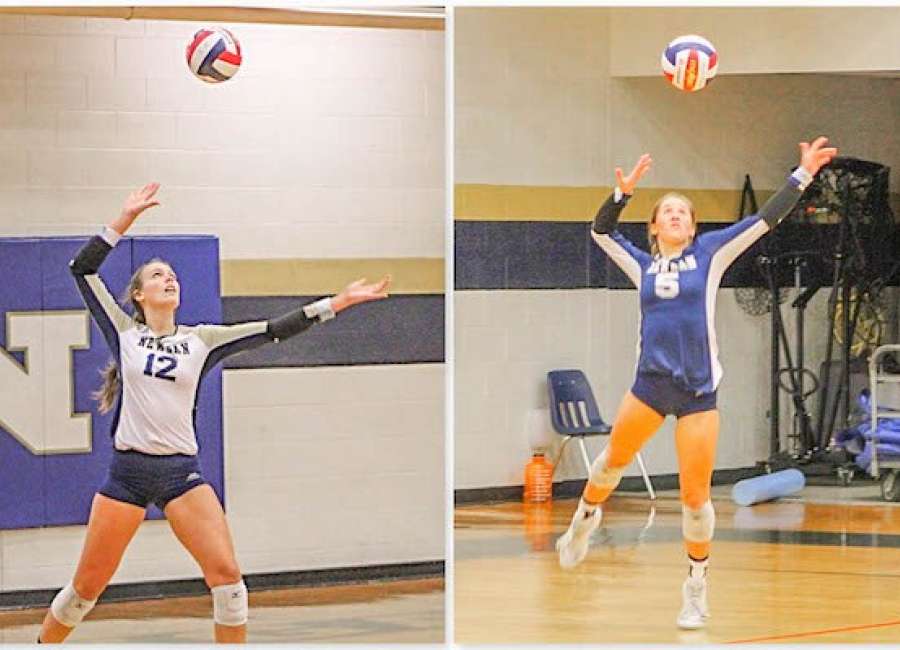 The Newnan Lady Cougars volleyball team got pushed a little more than they might have liked in the first round of the playoffs, but they overcame adversity and won the tiebreaker handily (15-9) to advance to the second round of the state playoffs. They put away the fourth-seeded North Cobb Lady Warriors, who were probably better than most two-seeds in the state.

The two teams had played earlier in the season in a tournament in Cartersville with about the same outcome. Newnan had to pull out the final set for victory.
After taking the first set 25-20, the Lady Cougars lost the next two. It was a moment where a team relies on senior leadership, and the Lady Cougars have the best. Bella Boston and Caroline Darracott have willed this talented assortment of younger players across the finish line.
Underclassman Mattie Lovett, Emma Flanagan, Katie Jarrard, Ruthie Burnette and others all play at a higher level because of the leadership of Boston and Darracott. So, when facing a disappointing first-round elimination, they rose to the occasion instead of wilting to the pressure.
The Lady Cougars came back to win the fourth set (25-18) to tie the match and then advanced to the second round after the tiebreaker win.
Statistically, Boston led the Lady Cougars with 20 kills, and Darracott led with digs at 25. But the emotional leadership they bring is not found in the scorebook. It transcends beyond points and winners and goes all the way to confidence and trust in the team.
The road does not get easier; the Lady Cougars host the Grayson Lady Rams (21-16) on Saturday. But when a team buys in like the Lady Cougars, it is more about how well they play as opposed to how good the opponent is. That intangible quality will continue to lift them up through the playoffs.