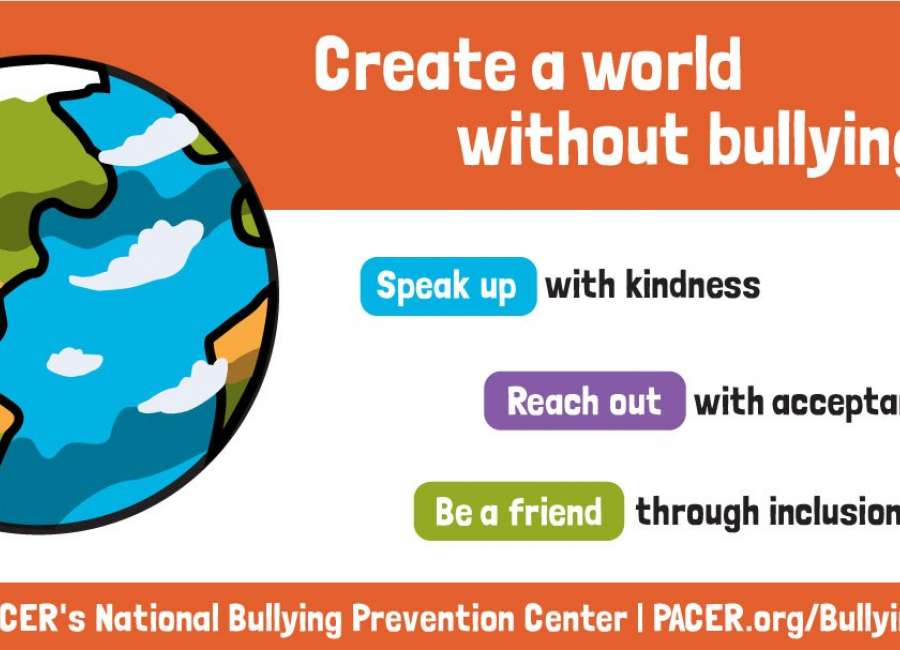 October is Bullying Prevention Month, and the Coweta County School System will be observing the month in multiple ways.
All Coweta students are asked to wear blue on Monday for World Day of Bullying Prevention, and to join in solidarity to stomp out bullying and cyberbullying, said Ruth Scott, mental health support coordinator for the school system.
"By wearing a blue shirt, you'll be using your voice and sending a message that this is the day that bullying prevention is heard around the world and in our Coweta County Schools," Scott said.
Last spring, a Bullying Task Force was created, which includes teachers, administrators, parents and students, and Bullying Prevention Month is the task force's first big project.
Students are encouraged to participate in a system-wide "creative expression" contest using art, music, video or writing to answer the question: "What does it mean to prevent bullying through intentional acts of kindness, acceptance and inclusion?"
Winners at each school will receive a grand prize, and some entries may be submitted to the national contest, said Scott.
The task force is working on fundraising and donations for contest prizes. You can contribute to the prize fund at https://gf.me/u/y2c5hh . Local businesses and organizations that would like to donate prizes should contact Scott at ruth.scott@cowetaschools.net or 770-254-2800.
Throughout the month, Coweta school students will discuss the issue of bullying in the classroom, with lessons on identifying bullying and how to prevent bullying both in person and online. Informational flyers and posters will be posted at school, and information will be sent home to parents, Scott said.
Students participating in the student ambassador and student council programs will also be coordinating activities to promote inclusion, kindness and acceptance among their peers and in their buildings, she said.
Middle school students do an entire unit on bullying as part of the social and emotional learning curriculum, and they will be starting that unit in October, Scott said.
When the task force began digging into the issue, Scott said, "We found that most of the schools are doing something, but not all of the schools are doing the same thing. And not all of the schools are doing everything they could do." So one goal is for a more coordinated approach, across the board.
The anti-bullying program is based on Pacer Bullying Prevention Resources. The resources include posters, videos, a week-long curriculum and even ideas for principal announcements.
Student ambassadors and student councils are going to work on ways that students can promote kindness and inclusion. And those can be simple things like smiling at your fellow students.
Oct. 21 is Unity Day, and everyone is encouraged to wear orange for unity. Unity Day was created by Pacer's National Bullying Prevention Center in 2011 to unit all people in schools, communities and online against bullying, Scott said.
"During this time of racial tension and political unrest in our nation, it is so important to stand together against bullying and in unity for kindness, acceptance and including," Scott said.
"We want to put more focus on the positive behaviors that can transform schools, communities and the online world for the better," Scott said.