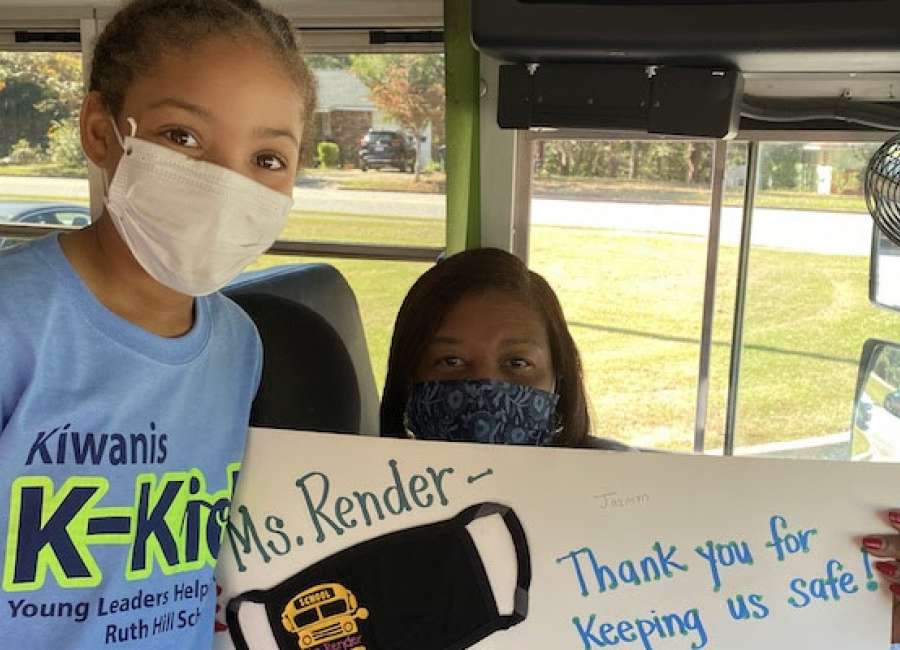 Ruth Hill Elementary School K-Kids, sponsored by the Kiwanis Club of Newnan, recently showed appreciation to their bus drivers.
The 21 students in the after school club showed their gratitude by presenting each of the bus drivers a personalized mask from Serendipity of Newnan, a poster and a bag of Life Savers candy.
The club is sponsored by Mary Thompson and Ashlyn Rowlinson of Ruth Hill and Debbie Harrington, Gerry McCoomb and Nelda Boren of Kiwanis.
"The bus drivers were thrilled to receive the goodies and to hear the students tell them how much they loved and appreciated them for keeping them safe," Thompson said.
"This was their first service project of the year. They really enjoy spreading cheer!" Thompson added.