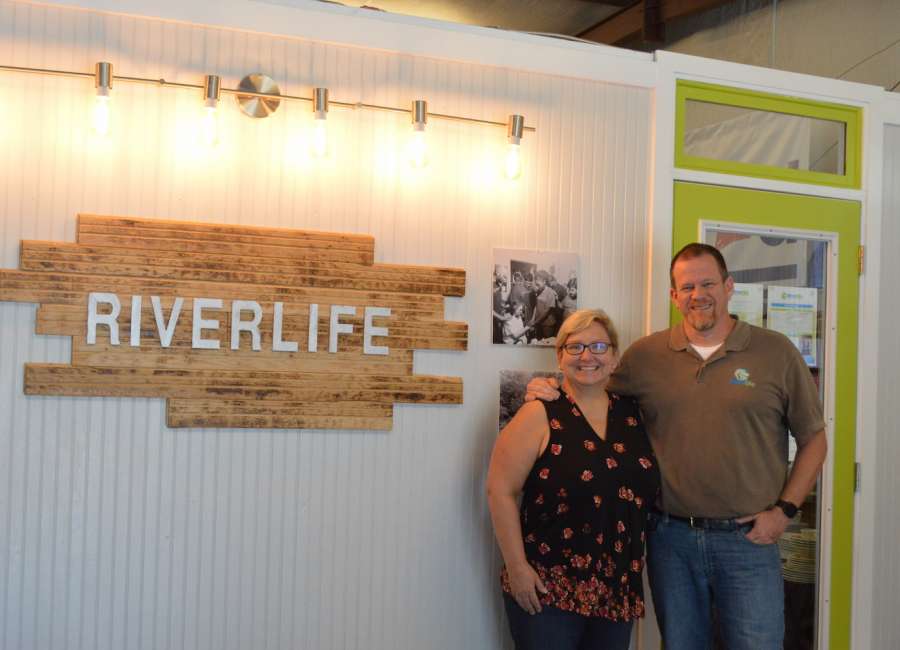 RiverLife doesn't rent canoes or lead fishing trips. And they don't build docks.
But they do build wheelchair ramps, fix rotten stairs and rebuild rickety decks and porches. Volunteers cut grass and clean up yards for those who can't do it themselves. And they also minister to the people they serve.
Most of the clients are elderly homeowners who don't have the ability or the resources to get the projects done on their own.
The organization works to link those with a need with volunteers who can help fill that need.
"Our job is to know who needs to be served" and to be able to make it happen, said Bill Reeves of RiverLife.
RiverLife is the sponsor of ServeCoweta, a quarterly community service event, but the needs go on all year long, and many of the larger projects are done outside of those service events.
Bill Reeves and his wife, Melanie – RiverLife's executive director, formed the organization in 2015 after years of ministry.
It came together in many ways.
Mission trips in our own community
Melanie spent most of her years in ministry working with youth, and the youth groups would go on mission trips every summer.
"My hope was to teach these students – we can do this here, in our own community," she said. "So we would take the trip, have the experience and then come back and find ways to serve locally."
They had the resources to help, but what could be hard to find was the people who needed help.
Bill was often in charge of missions, either as a senior pastor or associate pastor, and "one of the greatest needs we saw was how to connect the folks that want to serve with those that need to be served," he said.
And he saw the unmet needs all around him.
Bill said they would often be asked how they found the people that they served.
In the various communities where they lived, they built relationships with local nonprofits, and in Coweta, it was the same.
Bill was working at Newnan First United Methodist Church and was connected with other churches and resources. Melanie volunteered with Bridging the Gap, and even worked on staff for a time. During that time, the idea for RiverLife was forming.
When the opportunity to actually start their own ministry presented itself, they knew it was time.
Melanie said they asked themselves: "If not now, when?"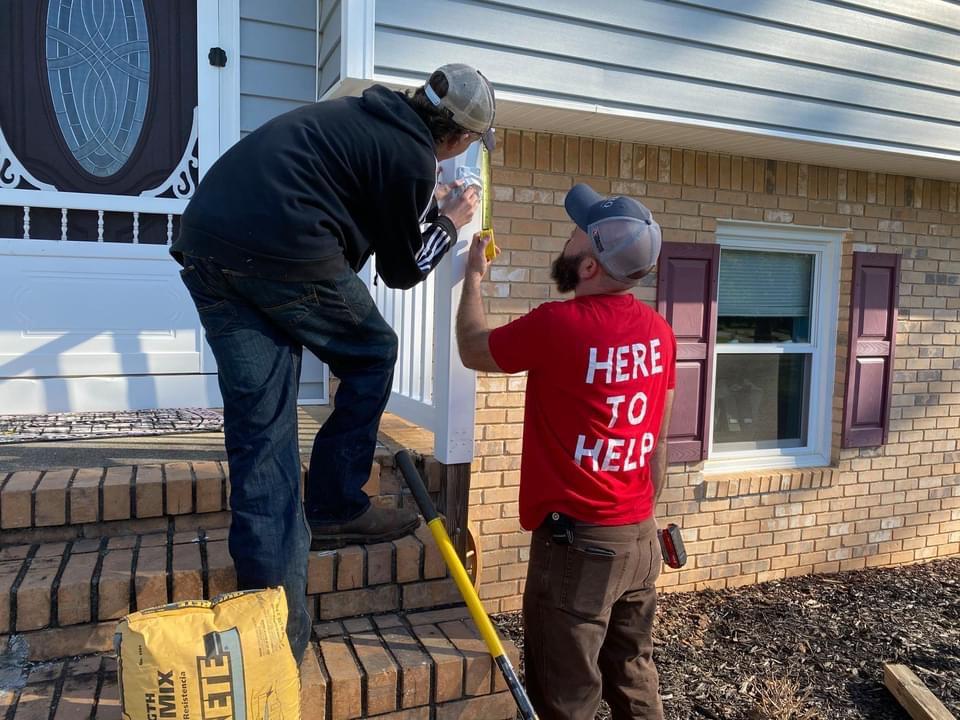 It may seem small – but it's huge.
The ministry focuses on home repair because it is a need that isn't being met.
"It's not that we were looking for some niche," Bill said. Instead, it was a natural choice. He'd been doing carpentry work for years, and mission trips usually consisted of building projects.
For elderly and disabled Cowetans who don't have a ramp to get into and out of their homes, a ramp is a lifeline.
Bill recalled one woman that they built a ramp for years ago in Athens. Because of the design of the home and the slope of the yard, the ramp had to be 68 feet long.
The woman had not left her home – not to go to the doctor, to the store or anywhere else for over a year.
When the ramp was complete "she went up and down the ramp saying, 'Praise Jesus. Hallelujah.' Just going back and forth – because she could," he said.
"It might be wood that we see. But for these folks, it's an enhancement of their quality of life," he said. "When you see stuff like that, that lights your fire."
Sometimes a life-changing project can be as small as repairing two rotten steps.
"It may seem small – but it's huge," he said.
It can also be life-changing to be the volunteer who helps make that difference in someone's life," Melanie said.
"That's the heart of it," said Bill.
Most projects are done by church groups or other organizations, but there is plenty of room for individuals to get involved. In addition to the building projects, there are several volunteers who cut grass and do other yard work.
Hopes for a place to store supplies
RiverLife's biggest need right now is a place to store items. The organization has trailers to carry equipment and one rental storage unit, but not enough room to accept donations of building materials.
The cost of lumber has risen dramatically due to several factors, including COVID-19, fires in the west and hurricanes and other natural disasters that have raised demand for building materials while lowering the supply.
"People want to give us lumber that we need," Bill said, but right now they have to say no.
They're hoping that a local property owner would be able to provide some space for storage. With more storage space, RiverLife would be able to take more donations of building materials.
Perhaps someone has some warehouse or storage space that they don't know what to do with, Melanie said. "You know how God works."
The high cost of lumber has delayed some projects. Melanie and Bill hope that groups will be able to step up and get those projects done.
"We have six people who are waiting for a ramp to be able to access their homes," Melanie said. "Number one on our list – he is in hospice care and he cannot get up and down the steps. And even the hospice caregiver is having trouble because the steps are rotten."
They're hoping that perhaps some local businesses would help sponsor the biggest ramp projects by providing supplies – because the cost is more than most volunteer groups can handle.
One type of project that RiverLife doesn't do is roof repair, because of the skill needed and chance of serious injury. But help with roof leaks is one of the greatest needs.
"Our hope is eventually we'll be able to partner with roofing companies," Melanie said. Perhaps RiverLife could provide materials and the roofing company could donate the labor. If they could partner with 12 companies that would do one roof a year, that could make a phenomenal difference. Even roof patching could be huge, if problems can be caught before they spread.
"We have a family that has lost two-thirds of their house – because of one little leak," Bill said.
The Reeveses' dream is to have a retreat camp, where ministry teams can come to serve in Coweta and be trained so they can take the river life home to their communities. The retreat would also be a place where pastors and ministry leaders can come for rest.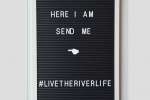 The River of Life
RiverLife gets its name from Ezekiel 47. Ezekiel sees a vision of water flowing under the temple.
It starts off as a trickle, but as it flows, it gets deeper – ankle deep, waist deep and then a massive river. The river flows into the Dead Sea, where nothing lives because the water is so salty. But where the river of life enters the Dead Sea, the salty water becomes fresh and teems with life.
"It is this beautiful image of the life that this river brings," Melanie said. "Our heart is what we take the love we get from God and we take it outside the walls of the church into a community that needs life," she said.
Because "Going Deep and Reaching Wide," the organization's motto, is about more than simply building a ramp or cutting some grass.
"We love the relationships that we can build with our clients," Melanie said. "Because we often find them in a state of isolation and desperation, not knowing where to turn.
"So we like being able to be the ones that can come in and give them some hope and some life," she said.
"Going deep and reaching wide is about loving God and loving others. And that is what we want to help people do that in a tangible way. Love God and love others, in a way that makes a difference in someone's life." For more information, visit LiveTheRiverLife.com .