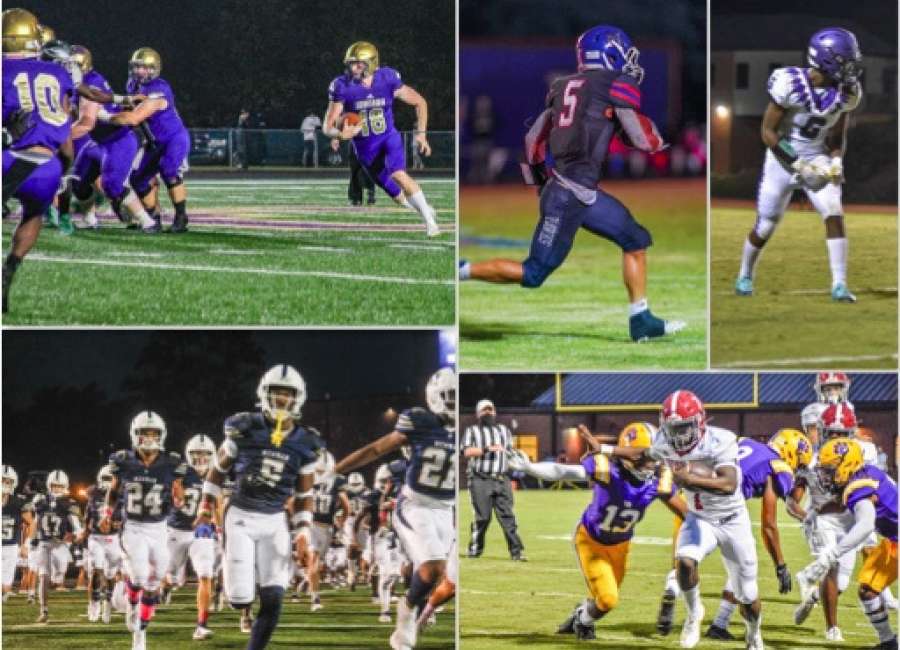 #3 Eagle's Landing Christian Academy Chargers (2-3) vs. #6 Trinity Christian (4-1)
The Trinity Christian calendar was circled for this date when the original schedules were released and modified earlier this year. In Class A Private, ELCA is the standard others reach towards. The Chargers 2020 record is somewhat deceiving as they have taken on some larger classification GHSA schools, but they are just as strong as ever.
Earlier this season, senior running back Josh Rogers set a school rushing record against Heritage with 410 yards on 22 carries and 7 touchdowns. Rogers missed last week's game against Pierce County, but freshman Brandon Hood filled in with 138 yards on 16 carries. Not much drop off.
Senior quarterback Phillip Massengale leads the Charger offense; he poses a dual threat. Trinity Head Coach Kenny Dallas was the defensive coordinator on ELCA's staff when they won state championships in 2015 and 2016. He is no stranger to their level of excellence.
It is the second time this season Trinity has welcomed a top-ranked opponent to their house; they lost to top-ranked Athens Academy 17-10 in week one.
Starr's Mill Panthers (4-1) at Northgate Vikings (2-2)
The Northgate Vikings open their Region 2-AAAAA schedule Friday night when they welcome the Starr's Mill Panthers to Valhalla.
The Panthers are only one two-point conversation away from beating one of the top teams in the state, East Coweta, and being undefeated. Still, they are ranking 10th in the latest Class AAAAA poll and moving up. Additionally, the Panthers have won their region four years in a row.
On defense, Starr's Mill is led by Wes Haney, Cole Bishop and Barrett Schmidlkofer. Their offense is based on a precision running game led by quarterback William Yarbrough. He makes great decisions and runs the option to perfection. He also has a big-time receiver in 6-foot-4 Malachi Townsend, who can go get the ball.
Whitefield Academy Wolfpack (3-2) at Heritage Hawks (0-5)
The Wolfpack had a thrilling 34-21 win over Brookstone last week. They got 156 yards rushing from Eric Little, and Myles Redding added seven catches for 1010 yards and a touchdown. The game was a rematch of their state playoff game from last year, where Brookstone defeated the Wolfpack 10-7.
Whitefield lost to a good Elbert County team earlier this year and then defeated Dodge County, a traditional GHSA power two weeks ago 17-14.
For the Wolfpack, sophomore Cole Peterson and junior Ayden Duncanson have been splitting time at quarterback.
Newnan Cougars (5-0) at North Paulding Wolfpack (1-3)
Head Coach Chip Walker takes the Cougars on the road for their final tune-up before region play starts. This will be the first meeting between the two schools. The Wolfpack have been to the state playoffs for the past eight seasons in a row.
North Paulding has played a brutal schedule, including loses to Brookwood (5-0) and South Gwinnett (4-1)
The Wolfpack defensive front seven will create matchup challenges for the Cougar offensive line.