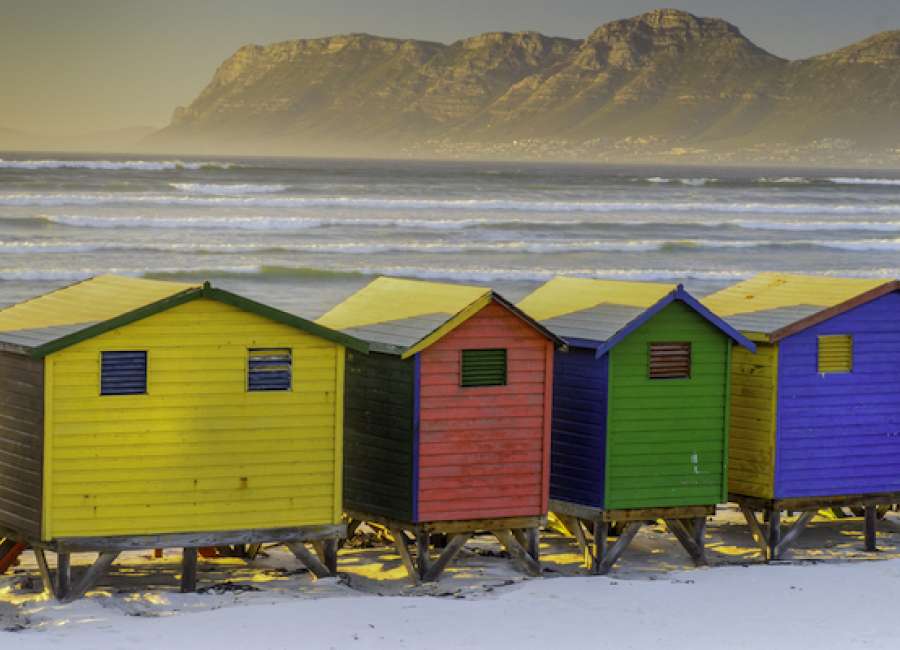 By GORDON KILGORE, Special to the NTH
You are looking at the old changing houses on the beach at Muizenberg near Cape Town, South Africa.
I had been wanting to photograph this beach for about 10 years, and I finally was able to go there at sunrise Oct. 27, 2015, with my very capable local photo guide, Jamie Stafford. The first picture was taken at 6:03 a.m., shortly after the sun had cleared the horizon.
We spent about 15 minutes taking a variety of compositions with the sun to my back and side. As we began our walk back to the van, Jamie asked if I wanted a picture from our angle looking back. While it looked OK, I thought that I had the best pictures already, but since there was no hurry, I set up my tripod and decided to "grab" a final shot.
Little did I know at the time but that last shot looking back, taken 15 minutes after we first began, would become my favorite. Many years ago, a photographer gave me a very good bit of advice: "Always look behind you."
Technical information:
Taken with an Olympus mirrorless E-M1 body. I used a tripod with an electronic shutter release and a longer lens — a Lumix 35-100 f/2.8 set for ¼ sec and f/22. A long exposure was used to soften the waves in the surf and allowed everything from the houses to the mountains in the distance to be in focus.