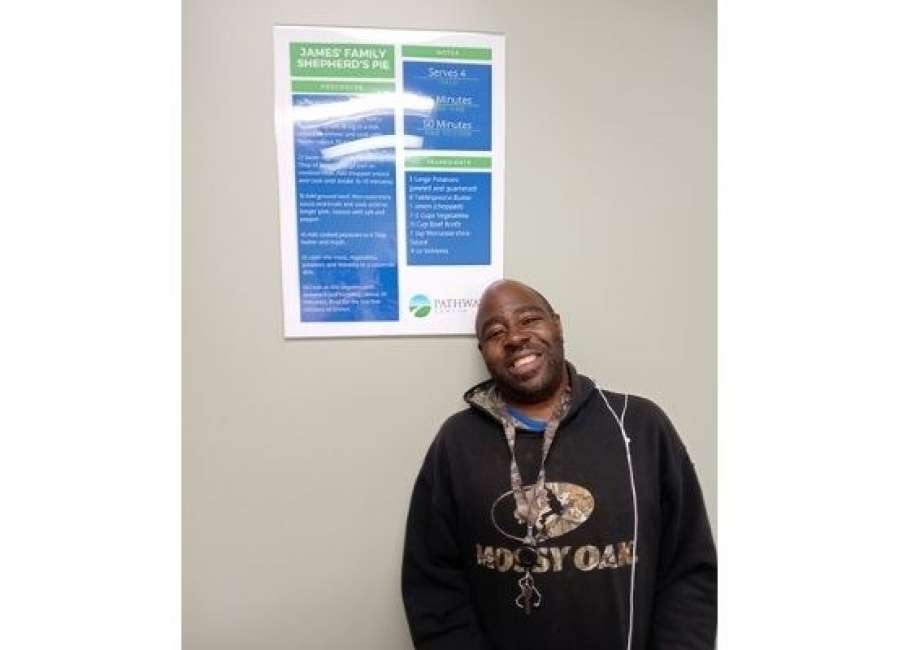 The Pathways Center for Mental Health's Coweta Day Program recently held a holiday recipe contest and surprised the winners with their recipes framed in the cafeteria.
Pathways' Coweta Day Program consists of a peer support group named Progress Pointe and a psychosocial rehabilitation group named Stepping Stones. Both groups recently participated in the contest where they were given the opportunity to submit their favorite holiday recipe.
James P., currently enrolled in the peer support group, submitted a recipe that his aunt taught him and that he loves to make with her. The shepherd's pie recipe is a Christmas dinner tradition for James' family. He said that when he found out he had won the contest, he was so happy and knew his parents would be so proud of him.
Steve P. attends the psychosocial rehabilitation group and submitted a recipe that he enjoys making for family and friends. He enjoys having this pecan pie for Christmas, Thanksgiving and other events with his family. He said he was very surprised that he won the contest.
The Coweta Day Program will be hosting seasonal recipe contests every quarter, and they will display the new winners of seasonal recipes in the cafeteria.
"We believe that displaying the accomplishments of our clients promotes positive self-esteem and confidence," said Abigail Alvarez, client events coordinator at Pathways. "We are very proud of our clients, and want them to be proud of themselves as well!"
For more information about Pathways, visit www.pathwayscsb.org or call 706-845-4045.