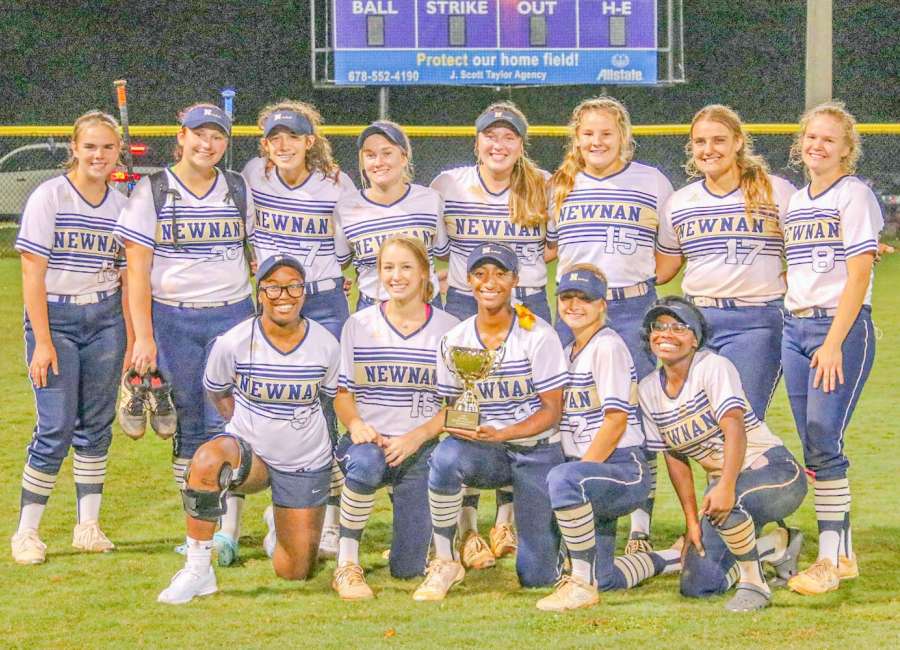 By Arvon Bacon
Primed for a deep run in the state playoffs, the Lady Cougars are confident five seniors will play a major factor in the team's success on their journey.

The contributions of Kay Kay Madrey, Alex Williams, Lilly Meuninck, Reagan London and Sydney Ann Johnson have been a big part of the offense, making up 68 percent of the team's RBIs with 77.
The seniors also combined for a scorching slash line of a .452 BA 11 HR 25 BB 27 SB. However, a championship softball team is made up of more than just players that hit ringing gappers and playing stellar defense. A successful team must have a family atmosphere that picks each other up, gives tough love and is a little light-hearted at times.
"When it comes to a team gelling, there has not been a team in my four years that has gelled off the field this well," said Alex Williams "Were a family," she added.
Where there's a good team, there's also a good coach, and Coach Carrie Gilmore has been a great leader, developer of talent and mentor for her girls. And her five seniors couldn't agree more.
"She always pushes us to do our best, and she cares about us a lot," said Sydney Ann Johnson.
"She wants us to be better people as well as being a good player, and go into the real world and succeed in everything we do," said Lilly Meuninck. "She really calms us down in the intense moments; she's our calm in the storm."
Evidence of their coach's teachings is rubbing off on them; win or lose the five seniors want to be collectively remembered as a group that has fun playing the game they loved, as well as being a great teammate to each other.
"I want to be remembered as being the funny one, as well as the person who reminds everyone not to take the game so seriously and have fun," said Kay Kay Madrey.
"I want to be remembered as a leader and as someone who carried themselves with strength and dignity," said Reagen London
Aside from playing softball, all of the lady Cougars have plans of attending college and will be majoring in subjects such as physical therapy, mechanical engineering, human biology, occupational therapy and physician's assistant.
Looking ahead the Lady Cougars are setting their sights on being the 7A region 2 champions before heading into the state playoffs to obtain their goal of winning a state championship.