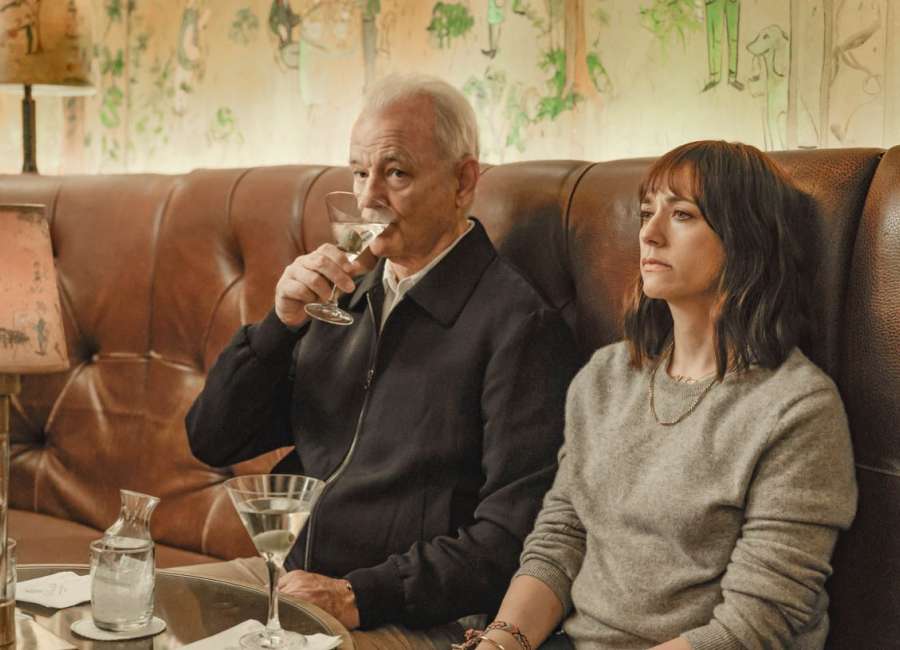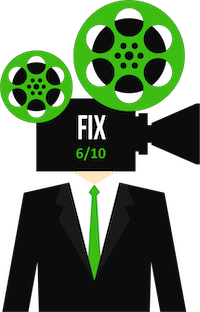 Review by Jonathan W. Hickman
"On the Rocks" is "Lost in Translation" lite.
The re-teaming of Bill Murray and writer/director Sofia Coppola isn't without interest, but it's not the hoped-for spiritual experience.
In "Rocks," Murray plays Felix, a playboy art dealer living a carefree life in New York City. He's the kind of guy who unassumingly owns every room he enters, but over time, he wears out his welcome.
When his writer daughter, Laura (Rashida Jones), begins to question the faithfulness of her entrepreneur husband, Dean (Marlon Wayans), Felix instantly embraces the paranoia. The resulting investigation by the two reveals more about their father/daughter relationship than about the state of Laura's marriage.
Murray and Coppola last worked together in 2015 on the unusual, but fun, "A Very Murray Christmas." And few can forget their transcendent Oscar-winning 2003 project "Lost in Translation." "On the Rocks" is similar in tone to "Translation" but not nearly as thought-provoking or genuinely moving.
What's missing is the foreboding sense of regret that both characters embodied in "Translation." In that film, Murray played a variation of the same role—a successful man who is still unhappy despite his achievements. We get a hint of those emotions here, but it's much more on-the-surface. Murray can convey, with his expressions, more than almost any actor working today. Unfortunately, Coppola's script doesn't focus on Felix enough for Murray's emoting to connect deeply.
While Coppola does take advantage of Murray's affable qualities, "On the Rocks" fails to use the comic talent of Jones (see "Angie Tribeca") to maximum effect. If given the right material, Jones, like Murray, is a deadpan master. Here she's made to be doughty and disillusioned in the most subdued way possible. I'm not even sure that Jones raises her voice when the circumstances would usually demand it. It's a monotone performance in a relatively flat film.
But that's not to say that "On the Rocks" is bad. It's just not up the standards that fans of the Murray/Coppola partnership expect. Had "Lost in Translation" never happened, I suspect that "Rocks" would receive more praise and attention. And judging this film by the standards of its predecessor is a bit short-sighted, even lazy.
What's clear is that Coppola doesn't appear to be confident in what genre she's working in here. Is "On the Rocks" a drama or a comedy? Of course, it is a little of both, but neither the dramatic elements nor the comedic ones resonate. In "Translation," the added sexual tension proved to be her prescient masterstroke. Coppola had firm control over the underlying emotions, and that knowingness made the story engaging and profound.
What might approach a level of profundity is that "On the Rocks" is a glimpse into a much more innocent time and place. It's near past setting is pre-COVID, and the characters' troubles seem unimportant even trite compared to the state of things today.
For example, comic actress Jenny Slate plays a fellow mother named Vanessa, who chats with Laura while dropping off their children at school. As the divorced Vanessa complains about her relationship troubles, Laura's mind wanders. Slate's character is a kind of future-think Greek chorus, I suppose, reminding Laura of what could happen to her. But when viewed through today's lens, Vanessa's worries are minor, as might also be said of the "On the Rocks" narrative.
It's impossible to watch any movie these days without considering the backdrop of current events. While it may be unfair to evaluate "On the Rocks" by calling its focus on one upper-middle-class woman's restlessness vapid, some viewers may come away feeling that this Coppola entry is her most insignificant effort to date.
A RottenTomatoes.com Tomatometer-approved critic, Jonathan W. Hickman is also an entertainment lawyer, college professor, novelist, and filmmaker. He's a member of the Atlanta Film Critics Circle, The Southeastern Film Critics Association, and the Georgia Film Critics Association. For more information about Jonathan visit: FilmProductionLaw.com or DailyFIlmFix.com