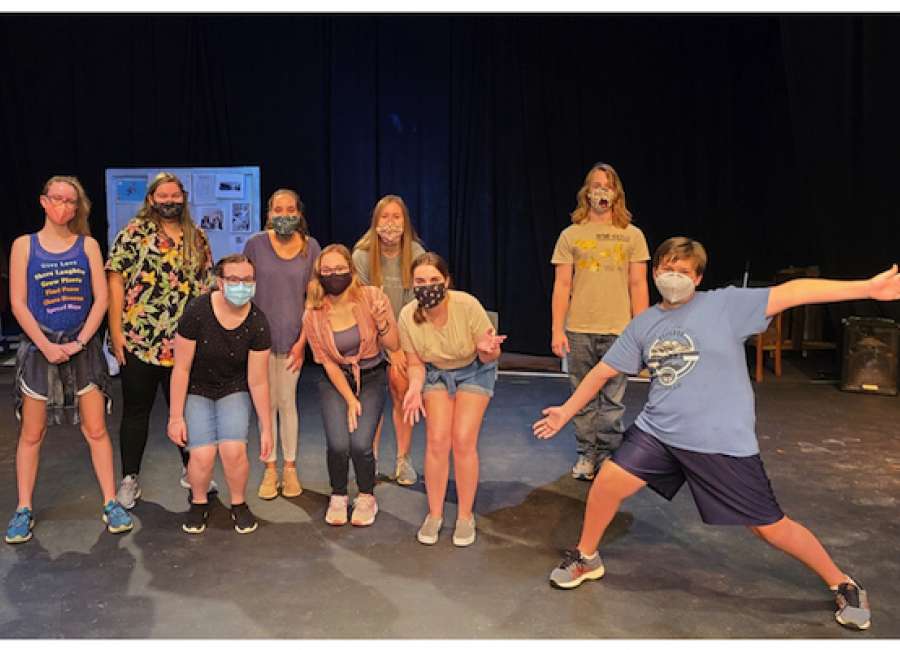 Newnan Theatre Company recently added classes for high school students to its long-running Academy for Theatre Arts program.

Since 2012, NTC has offered Academy classes during the school year for elementary and middle school students. This year, those classes and all other NTC programs are on hiatus due to the COVID-19 pandemic.
However, NTC used two grants to renovate a rehearsal space and developed a plan to serve 10 students while maintaining social distancing.
Grants from the Coweta Community Foundation and the Newnan Rotary Club underwrote the renovation of a 900-square-foot studio – formerly NTC's workshop – to become a dedicated rehearsal space for the Academy's new high school program, complete with new walls, doors, lighting, and heating and air conditioning.
Participants began the program in early September and meet every Thursday for 90 minutes after school.
High school students are learning key acting skills, such as character development, physical movement, script analysis, actor preparation, monologues and small group scenes. The students will present a final showcase on the last day of classes.
Not only is the space new, but NTC also recruited an experienced instructor, new to NTC, to run the high school program.
Lindsey Archer holds a Bachelor of Fine Arts in Theatre Performance from Valdosta State University, where she was a Bernard Linger Fine Arts Scholar. She has worked as a performer, choreographer, director and teacher around the country.
Before returning to Atlanta, Archer worked as an entertainer in New York City, and she also served as the resident choreographer for Charleston Stage Company in Charleston, South Carolina.
Archer also has worked with the Atlanta Lyric Theatre, Aurora Theatre, ArtStation, Theatre in the Square, Synchronicity Performance Group and Actor's Express.