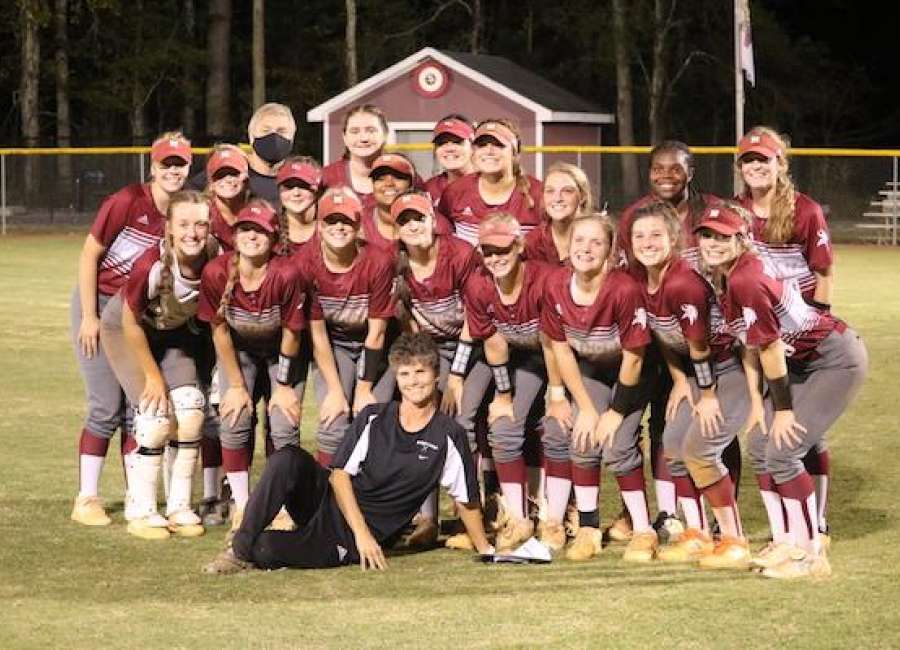 By Rob Grubbs, sports@newnan.com
A funny thing about defining moments is they can come when you are at your lowest point.

Such could be the case for the Northgate Lady Vikings. On Sept. 15, they had a tough night at Starr's Mill during which they only mustered one hit. After the game, Coach Lisa Skelton and the team spent a prolonged session in the outfield talking about direction and how to improve.
Those moments seemed far away as Northgate swept Union Grove in the second-round playoff series on Thursday night. The win puts Northgate into the Elite 8 and would normally mean a trip to Columbus. Health restrictions changed the format this year to only the top four, so the Lady Vikings must win another series to make the trip south.
Game 1 was the Olivia Cato show. She pitched a perfect game and was dominant from start to finish. She only needed 92 pitches that included a 14-strikeout effort.
The offense finally got a run in the bottom of the fifth. Anna Baldwin hit a double to left and with two outs, Natalie Heath hit a hard grounder to third that was mishandled on the throw to first.
Even though Cato would not need it, the Lady Vikings added an insurance run in the sixth with a deep, majestic home run off the bat of Kyra Aycock on a 0-2 pitch. Cato closed it down, ending the game on a strike out for the 2-0 victory.
Aycock's hitting prowess was then upstaged by her pitching performance in Game 2.
Staked to a 3-0 lead before she even threw a pitch, Aycock crafted a complete game gem and only gave up three hits along the way. With the number of pitches Cato threw in the first game, she would have been able to come in later, but Aycock did not need the help.
The Lumpp sisters, Madison and Fran, each had three RBI to lead the offense to the 9-0 victory. Cato and Heath each added two hits and an RBI as well.
Skelton said she remembers well a moment early in the season.
"That night at Starr's Mill was tough," she said. "We were all in a bad place. I was frustrated, and they were frustrated. I took the pressure off them – they are all good hitters. My expectation was what we had last year. I could see the frustration then. I asked them what I could do to make them more confident. They spoke, and I listened."
The win puts the Lady Vikings into the state quarterfinals, and the Coach Skelton farewell tour will make another stop at Northgate's home stadium. Northgate will host Apalachee next week with a chance to go to Columbus for the Final Four.