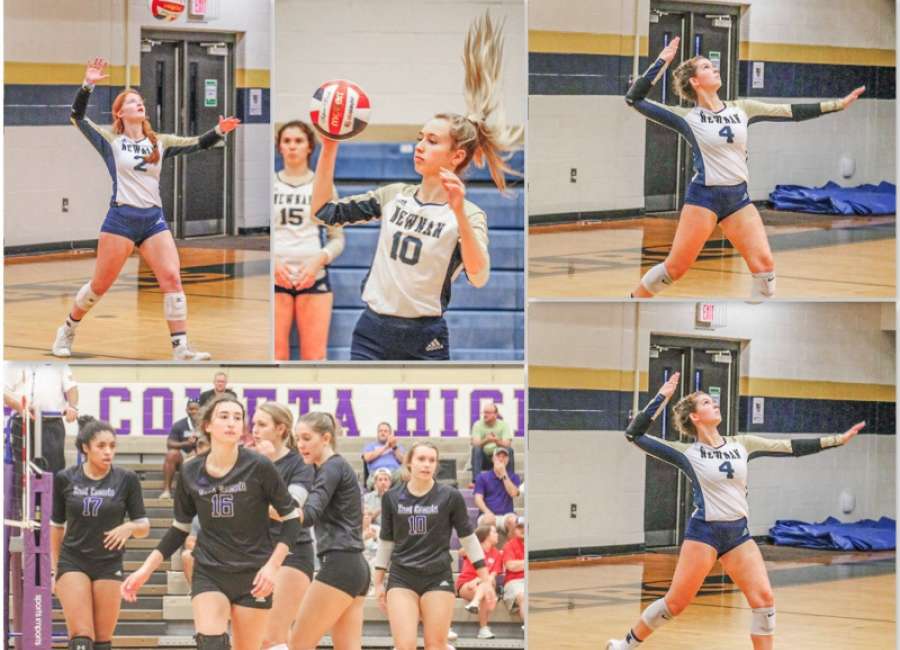 By Rob Grubbs
Both Newnan and East Coweta volleyball teams were in action Monday night in the first round of the Region 2-AAAAAAA tournament. Each advanced in straight sets to victories to set up the Wednesday championship at 6:30 at the Max Bass Athletic Complex.
It will be the second meeting between the two teams. Last month, the Lady Cougars defeated East Coweta in straight sets at East Coweta.
At East Coweta, the Lady Indians took control of the set early against Campbell and cruised to a first set win 25-18 and when Afi Austin started the second set with a great block, East Coweta was on a roll. Emma Small had multiple kills as East Coweta took the second set 25-15.
In the third set, Campbell made a run to pull within five at 19-14, but Ricki Morgan served three winners in a row to push the Lady Indians. They closed out the match with kills from Kayleigh Dunn and Katlynn Boswell for the 25-14 win in the final set.
At Newnan, the Lady Cougars handily defeated McEachern in three sets, 25-15, 25-9 and 25-16. Bella Boston had 16 kills in the match followed by Emma Flanagan and Matte Lovett with seven each. Caroline Darracott had 28 digs from her libero position.
Those wins set up the Region Champion between the two schools on Wednesday. It also guarantees that both Newnan and East Coweta will host a first-round match in the state playoff tournament.
East Coweta Head Coach Paul Collins said afterward, "We are looking forward to the challenge of playing Newnan, we are going to their gym, it will be fun."
Photos by Greg Keith Photography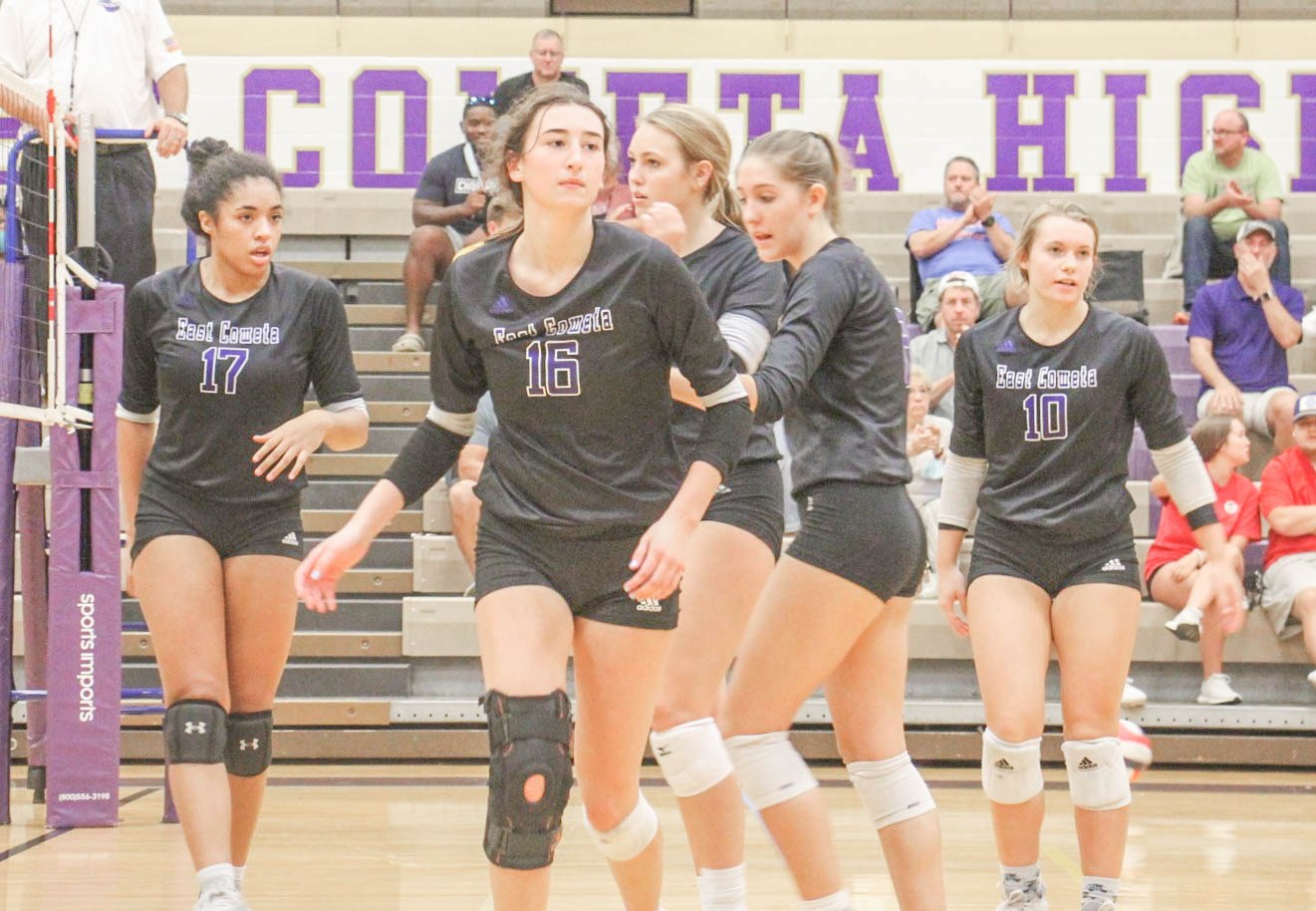 #16 Emma Small, #17 Afi Austin and #10 Sarah Johnson after the second set of East Coweta's win over Campbell. (Photo by Rob Grubbs)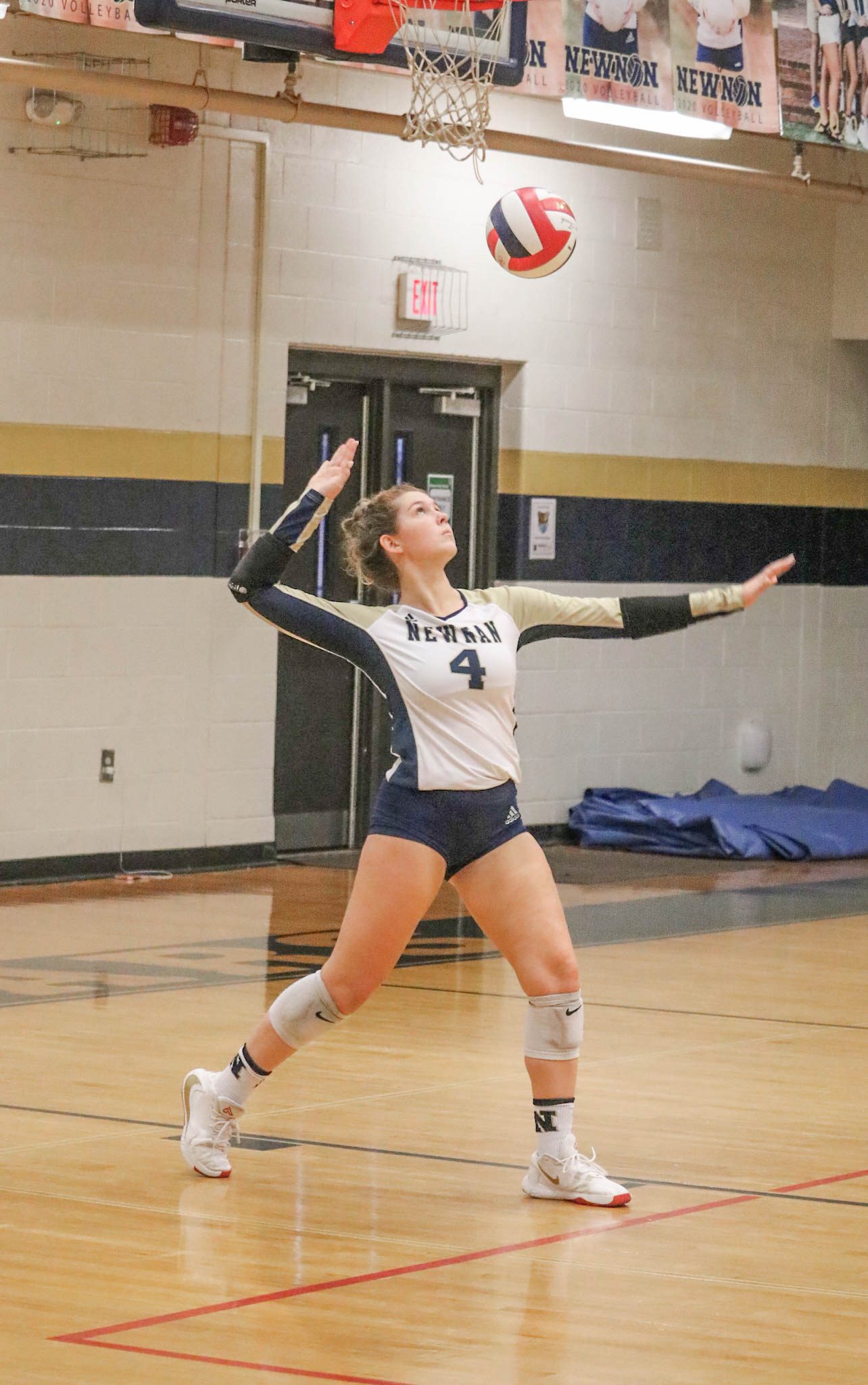 Ruthie Burnette with a serve against McEachern.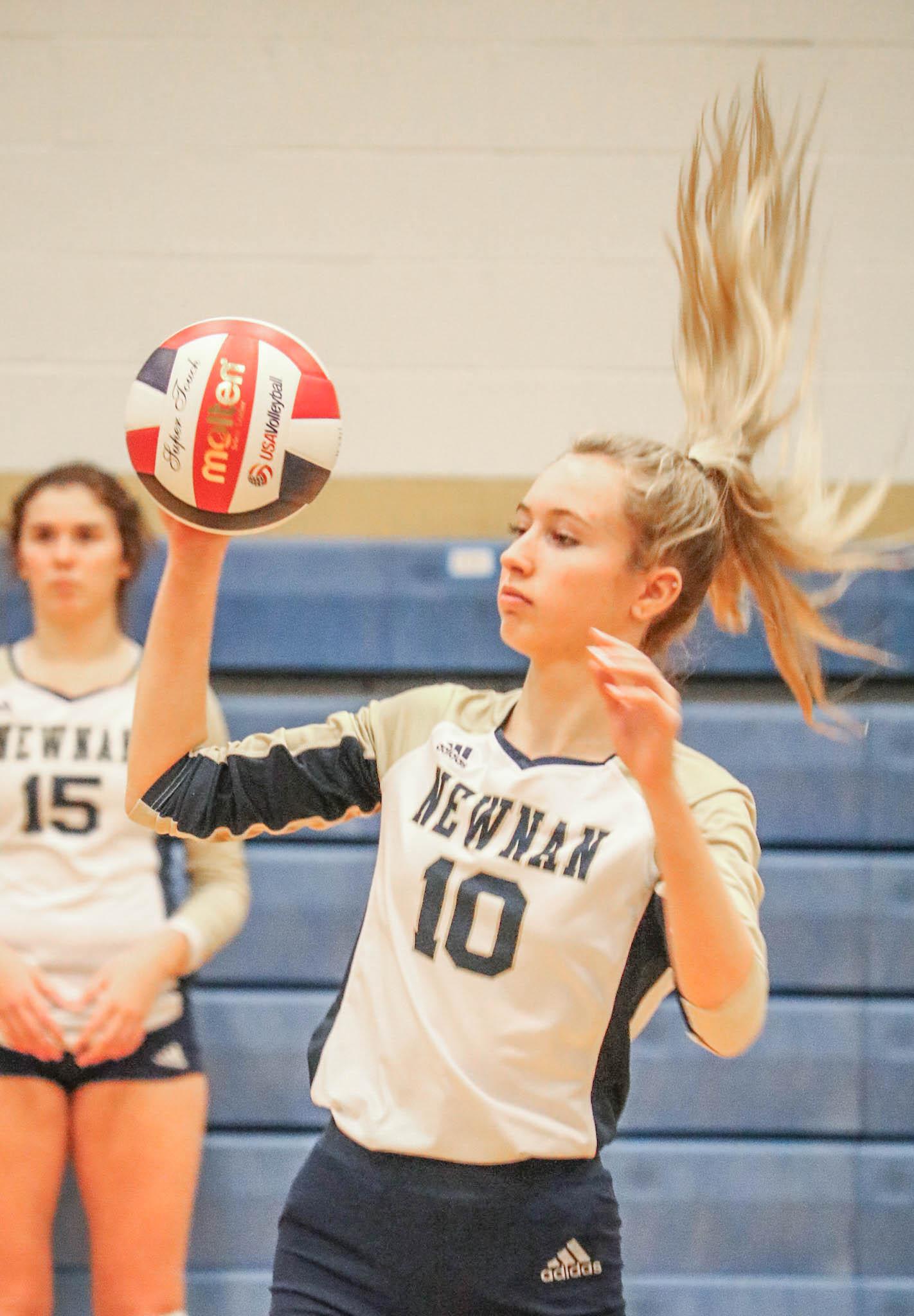 Katie Jarrard during a winning point.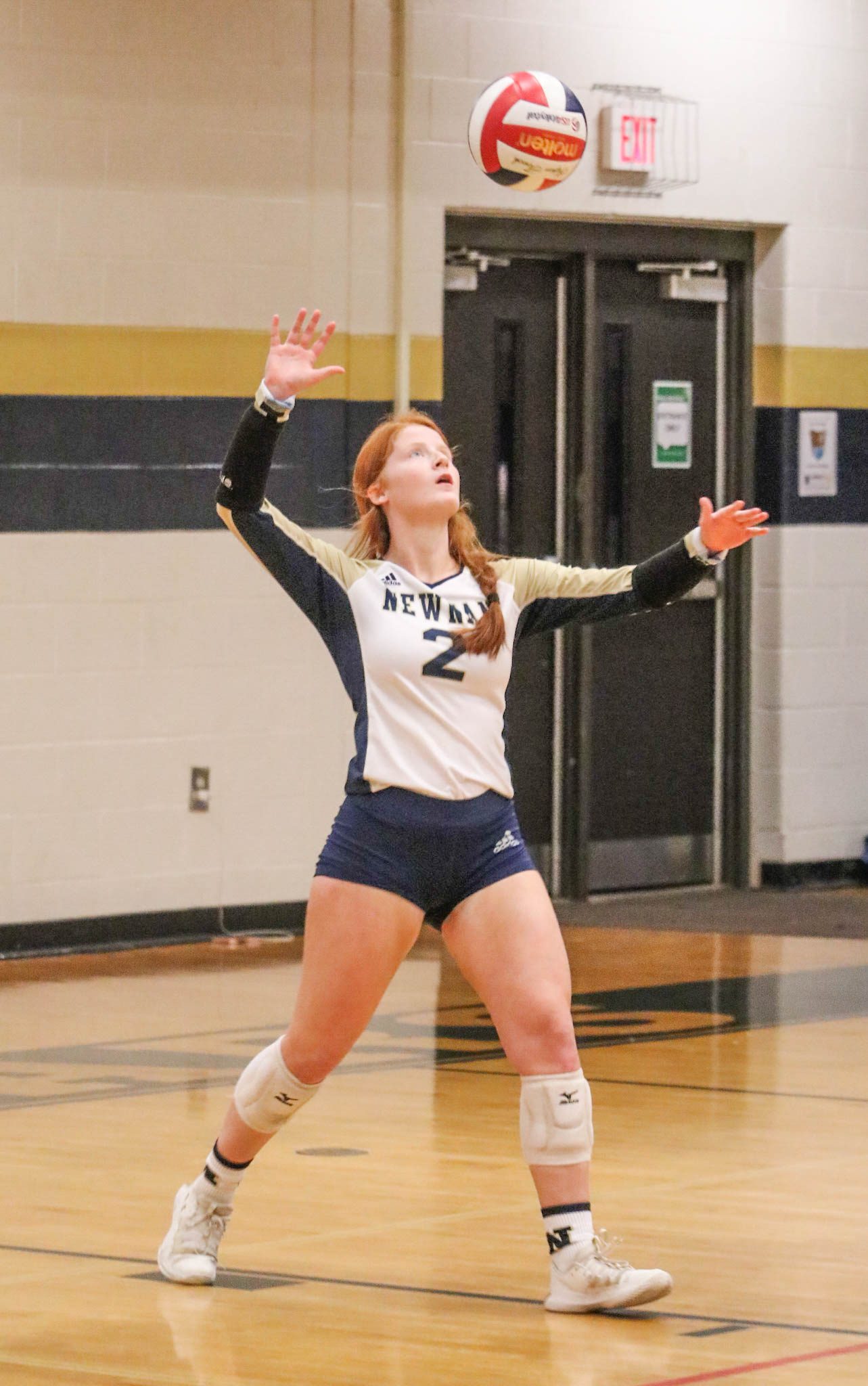 Savannah Collins with a winning serve.