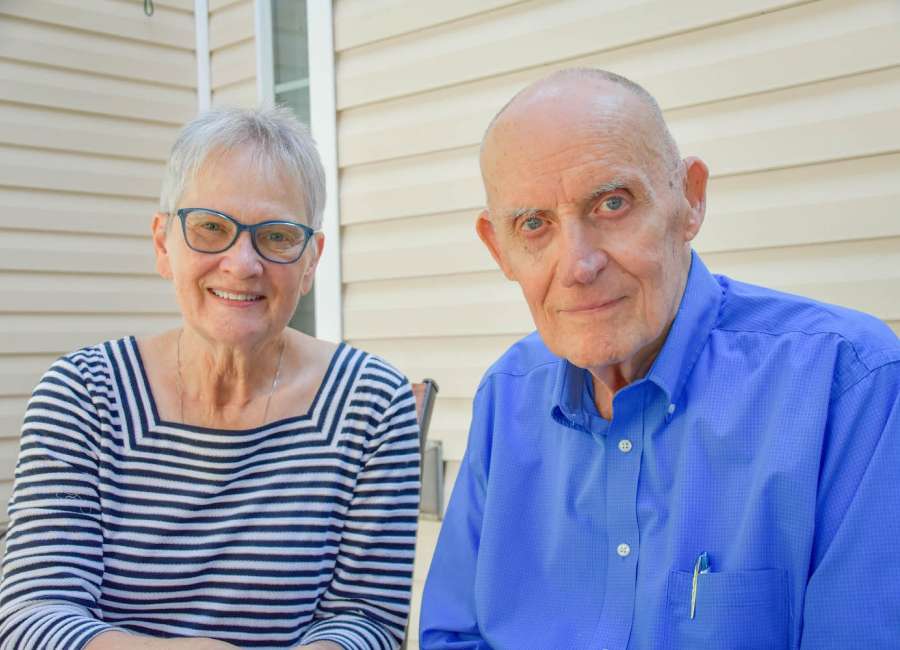 Saturday, Oct. 24 marks World Polio Day, which focuses on raising funds to promote child vaccinations to help completely wipe out the disease.

Polio Day was initiated over a decade ago by Rotary International to commemorate the birthday of Jonas Salk, who led the first team to develop a vaccine against poliomyelitis.
On Aug. 25 of this year, the World Health Organization announced that Polio had been eradicated in Africa, following its elimination from the last country on the continent, Nigeria.
Polio now exists only in Afghanistan and Pakistan. A generation ago, it was paralyzing 75,000 children a year in Africa alone.
1952 was the worst year for polio in the U.S., with nearly 60,000 cases reported across the country. Many gathering places such as movie theaters, swimming pools, bars and bowling alleys were shut down.
Local polio survivor Tom Lukens remembers those days well.
Lukens was a freshman at Indiana University in the fall of 1952 and was looking forward to playing football. One evening after practice, he began to feel sick. Just a few days prior, Lukens had visited his family in Evansville where his sister had been recovering from the flu.
"I assumed that's what it was," Lukens recalled.
When he woke up, he felt even worse, so he made his way to the university infirmary where a doctor told him she needed a urine specimen. When he couldn't produce one, the doctor immediately knew what was going on.
"She knew it was polio," he said.
Soon, he found himself in an ambulance bound for nearby Riley Hospital, which served as part of the medical school for the university system in Indianapolis. His brother, Harry, rode alongside him.
"At the hospital, I knew I was in trouble," Lukens recalled. "The corridor of the hospital was jammed up and the rooms were full."
Lukens' parents were notified of their son's condition. Doctors believed it was bulbar polio, which attacks the brainstem, and the nerve centers that control swallowing and talking. For the next 24 hours, Lukens remained in an iron lung until doctors determined he could breathe on his own.
"They were stunned it didn't progress," he said. "But I was in great athletic shape and out of the danger zone. They were relieved that it didn't turn out to be paralytic."
The road to recovery
It seemed Lukens had escaped the worst-case scenario. However, his left leg and arm were affected and would require extensive rehabilitation for the next year.
For an additional six weeks, he remained in the hospital. His mother stayed in Indianapolis until he was cleared to return home, where doctors recommended a regimen of swimming to help get his muscles moving.
Every day, Lukens's brother met him at the pool after school to watch over him as he swam. After spending the next year at home recovering, Lukens was set to return to the university in the fall of 1953.
However, the progress from his rehabilitation was destroyed after a hazing incident at his fraternity, where a paddling incident decimated his nerves and sent Lukens to the Mayo Clinic for further evaluation.
"I was in bad shape," he recalled. "I couldn't walk and had to wear a leg brace for the next year."
When the university president called Lukens' father to apologize for the incident, he asked what could be done to make things right. Instead of suing the school, his father asked the university to ban hazing. The request was granted and remains in effect today.
Lukens didn't return to Indiana but attended the University of Evansville as a full-time student.
As a sophomore, Lukens was elected student body president, an unheard of accomplishment, and he went on to serve his junior year. Despite his dreams of football being dashed, Lukens involved himself in other activities such as drama, where he enjoyed being in plays.
He wore a leg brace until his junior year when doctors suggested getting rid of it, or else his muscles wouldn't redevelop.
To celebrate, the family hung the leg brace as an effigy during a "going away party" for the brace.
He eventually went back to Indiana for his MBA and met his wife, Shirley, while living in College Station, Texas. They moved to Newnan in 2010, where he joined the Rotary Club.
"My dad, grandfather and even my older brother, Harry, were Rotarians, so when we moved here, Harry Barrow invited me to a meeting and that was it," he said. "They've always been my kind of people and feel like I'm continuing the family tradition."
When Rotary and its partners launched the Global Polio Eradication Initiative in 1988, there were 350,000 cases of polio in 125 countries every year. Since then, they've made great progress bringing an end to the disease. Today, polio cases have been reduced by 99.9 percent.
As a Rotarian, Lukens said he appreciates the work done on behalf of the organization to help eradicate polio worldwide. Even before joining the organization, he was a regular donor to their polio foundation.
Polio left its mark on Lukens, who was diagnosed with post-polio syndrome. To this day, he's extremely sensitive to cold and muscle weakness.
But at 86, Lukens refuses to see himself as a victim, but rather a student of life who's gained far more perspective as a result of his experience with the disease.
"I was one person out of a million diagnosed, and I learned flexibility," he said. "I have so many blessings in my life and choose to focus on those."