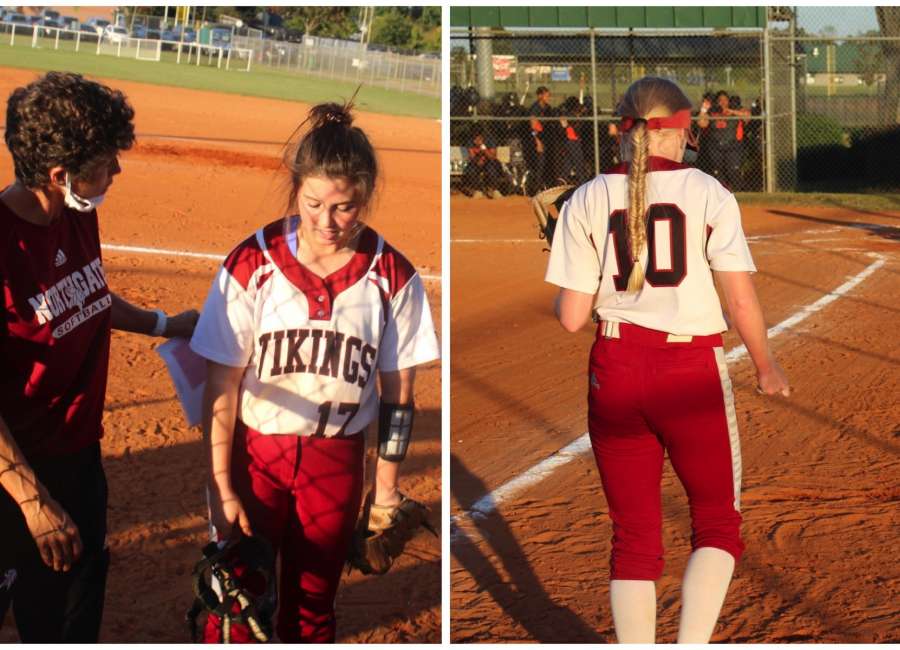 By Rob Grubbs
(Lovejoy, Ga) - The Northgate Lady Vikings traveled to Lovejoy Monday afternoon to face the Mundy's Mill Lady Tigers in the first round of the state softball playoffs. While they played two games, they ended up with three victories and advanced to the second round.
They got lights out pitching from Olivia Cato and Madison Lumpp. They won Game One 17-0 and Game Two at 12-0. But the biggest win came a little later in the evening when 4th seeded Union Grove from Region 4-AAAAA completed a two-game sweep top seeded Wayne County.
Therefore, Head Coach Lisa Skelton will have two more games to coach at home as the Lady Vikings host Union Grove later this week.
In the series clinching, Game Two win, Jackie Burns homered and had 4 RBI, Jenna Sechrest went 3-for-3 with an RBI and Addy Mease added two additional RBI.
Madison Lumpp, who recently committed to play in college at Valdosta State, thew a one-hitter and struck out seven in four innings.
Game One stars included the Lumpp sisters, Madison and Fran who went a combined 6-for-6 with 6 RBI, while Natalie Heath and Gwen Holbrook both added two RBI.
The Union Grove Lady Wolverines will travel to Northgate Thursday afternoon with a record of 18-9, including a win against defending state champion Locust Grove 13-5 last week. The two schools which were region mates for several seasons, last played on August 18, 2015.
That was a 2-0 Union Grove win. Kaitlin Bailey was the starting pitcher in that game or the Lady Vikings.
The wins improved Northgate's record to 15-13 on the season, including four of their last five.