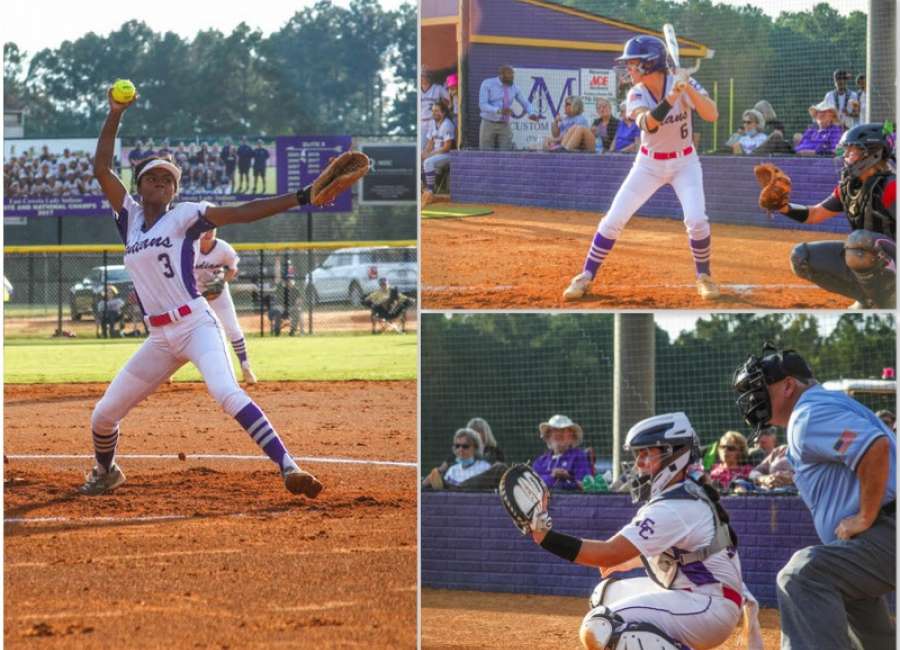 By Rob Grubbs
The East Coweta Lady Indians continued their assault on the 2020 regular season, winning two more games this week to improve their record to 24-1. They completed their regular season schedule and prepare to enter the postseason with a championship on their mind.
On Tuesday, they traveled to Strong Rock Christian to play the Westfield School Lady Hornets from Perry, Georgia. It was a good test for the Lady Indians as they fell behind early, and when they came to bat in the bottom of the fourth, they were down 2-0.
No problem for the Lady Indian quick start offense. Olivia Cook led of the bottom of the fourth with a single, which was followed by a Kip Heggood walk. Katie Taylor got the first East Coweta run with a single to left. It appeared that Westfield pitcher Sydney Langdon might battle out of the inning with the lead still intact, but a walk to Emma Elrod loaded the bases.
That brought up the hottest hitter in the GHSA, Kylie Ferguson. She came into the game with six home runs and added two more. The first was a grand slam to clear the bases and give East Coweta a 5-2 lead. The second one was an inning later that ended the game on the GHSA run rule, 10-2.
On Thursday, the Lady Indians hosted the Whitewater Wildcats who had been ranked #1 in Class 5A for much of the season. This was the exact type of game Head Coach Franklin Deloach was hoping for.
Jaliyah Holmes and Whitewater pitcher Makayla Coffield were locked in a scoreless game until the bottom of the sixth.
Heggood got a one out single to start a rally, followed by a Taylor double and a Kaliyah Matthews walk. Macie Wiggins got the first Lady Indian RBI with a single that scored Heggood and Elrod followed with a two-run double.
That brought Ferguson up again with two on, and she delivere, a three-run homer to left field.
Holmes closed out the seventh to complete the no-hitter. She also struck out 15 Lady Wildcat batters along the way.
It was the conclusion of an amazing regular season for East Coweta. Each game brought a different star to the table and Holmes took her place in the lineage of shut down pitchers that East Coweta has become famous for.
It is now time for the second season and the Lady Indians are poised to return to Columbus.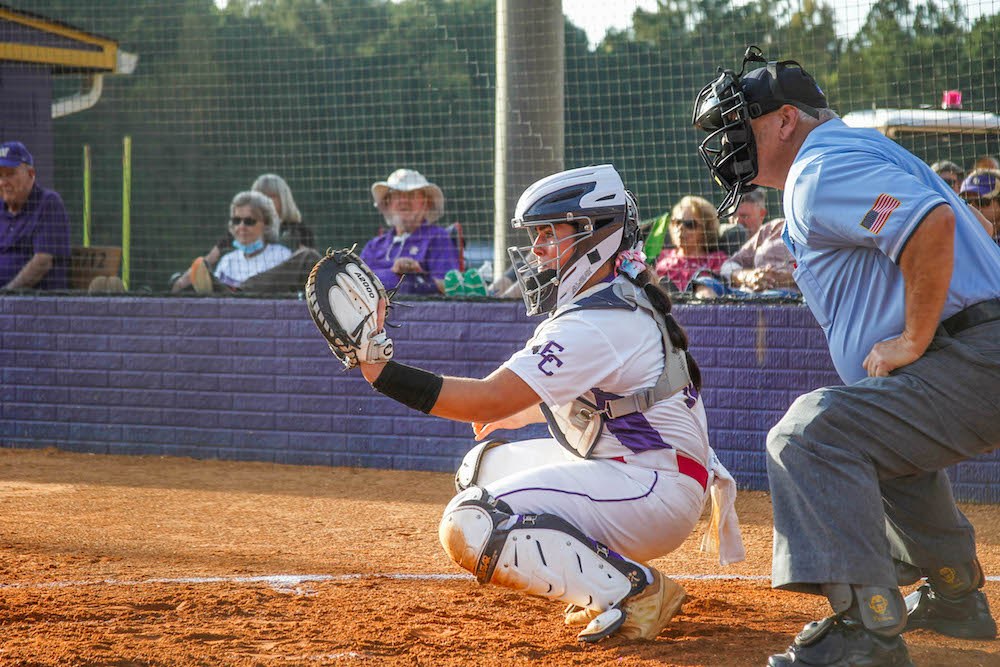 Senior Catcher Oliva Cook on the receiving end of another no-hitter from Holmes.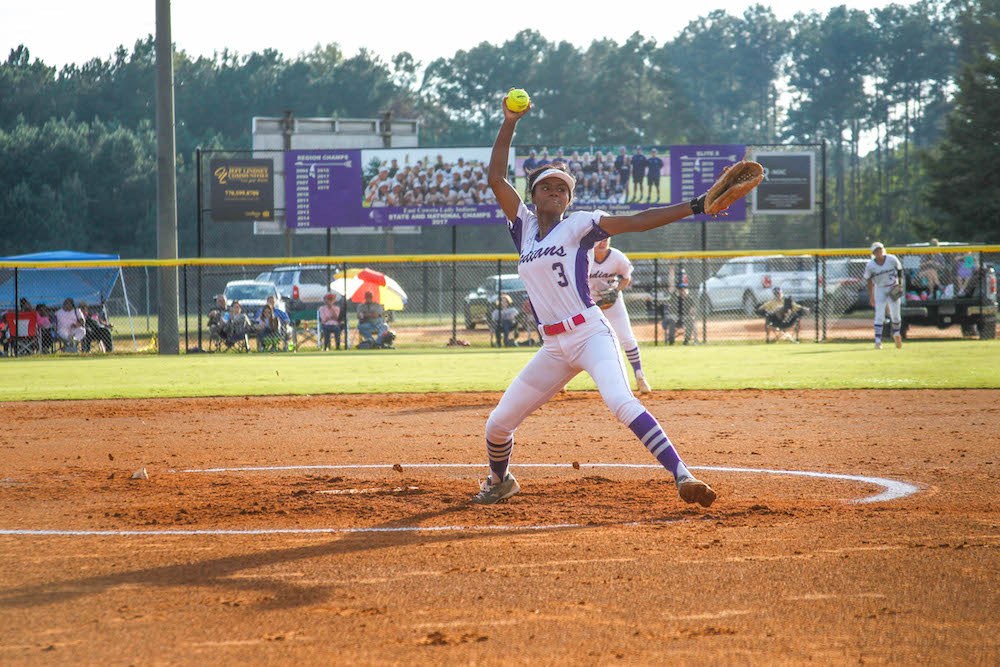 Jaliyah Holmes pitches a no-hitter on Thursday against Whitewater with 15 strikeouts.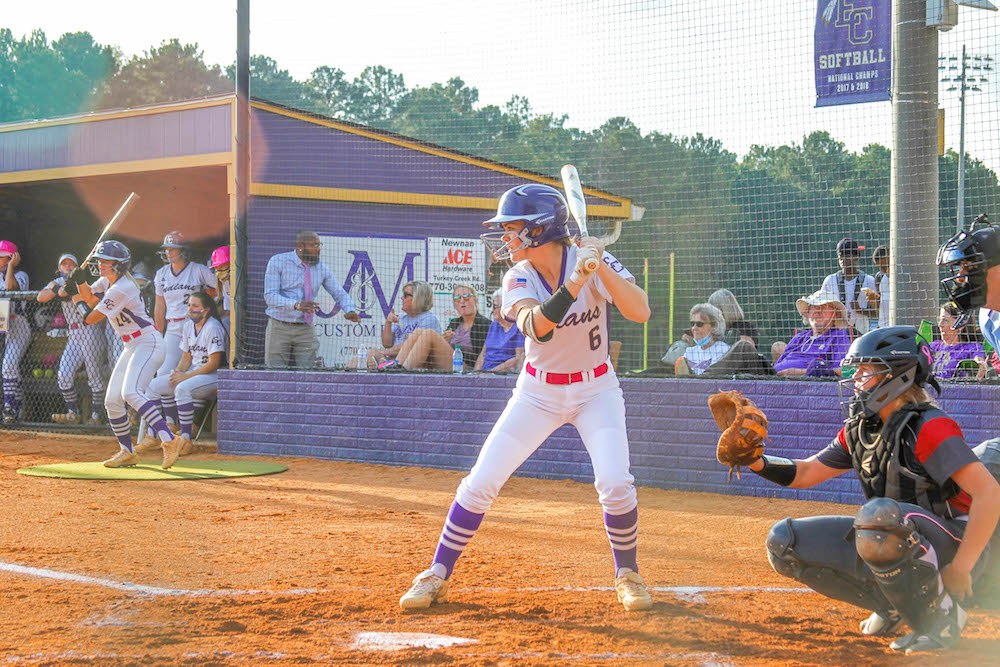 Senior Kylie Ferguson has been unstoppable at the plate.