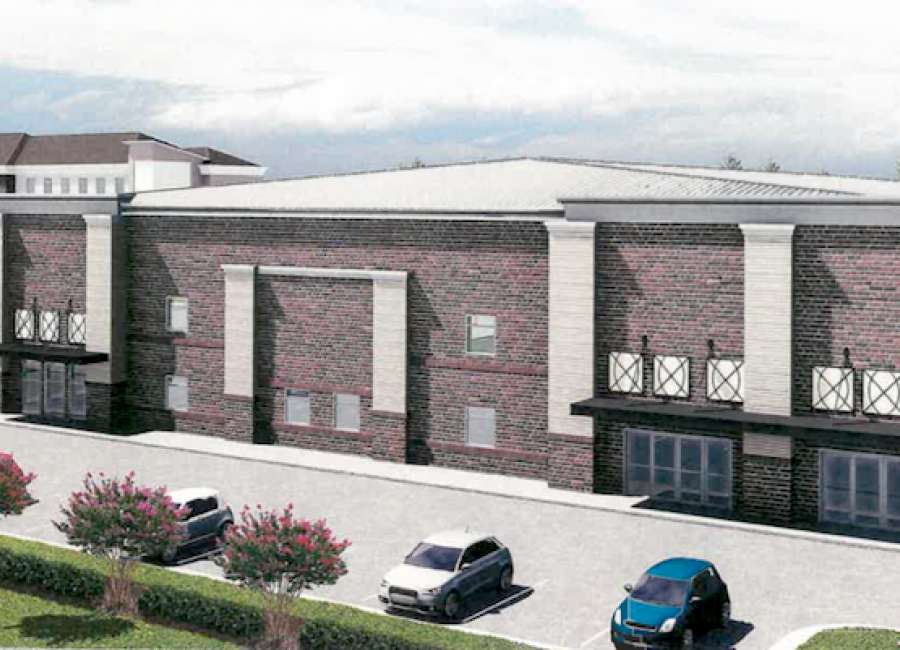 The Turnstone Group LLC is looking to rezone 3.19 acres located on Diplomat Parkway for indoor climate-controlled storage units.

Tracy Dunnavant, planning director for the city, said the site is located behind the Woodsprings Suites hotel construction site and just west of the Highlands at Newnan Crossing subdivision. The site is currently vacant and zoned CGN, General Commercial District.
The Turnstone Group LLC is requesting a rezoning of CHV, Heavy Commercial District, with conditions limiting it to the construction of an indoor climate-controlled storage unit facility. The zoning ordinance allows self-storage facilities in CHV zoning designations with conditions.
The proposed building will contain 850 units with 96,000 square feet of floor area, and 70,000 rentable square feet. There will be no outdoor storage or long-term parking permitted on the site.
The facility will have a 1,200-square-foot office with anticipated office hours running from 8 a.m. to 6 p.m. Tenants will have access to the units from 6 a.m. to 10 p.m. daily.
Dunnavant said before or after office hours access would be limited by a key fob and a keypad, and the access would only work during those times.
She added that the Highlands Homeowners Association agent provided a letter stating that they felt it would be in their best interest to support the rezoning because of less traffic and no windows from hotels overlooking their homes.
The Planning Commission at its Sept. 8 meeting voted unanimously to recommend approval for the rezoning with certain conditions, including that the building height be limited to 40 feet.
Adam Goldstein with Turnstone Group LLC said they are also building the Woodsprings Suites on Diplomat Parkway. He said there have been other hotels interested in building on the site of the proposed self-storage facility.
"We kind of put ourselves in the homeowner's shoes for a second and said, 'Would we want a four or five story hotel looking in our backyard?' and the answer was no," Goldstein said.
He said in general, self-storage facilities make good neighbors because there is limited traffic. Goldstein said there may be 10 or 12 cars a day that would enter the facility. He also said there would be virtually no noise from the facility.
Goldstein said CubeSmart self-storage would manage the facility for them. He said the development would look similar to an office building.
The Newnan City Council voted 6-1 to approve the rezoning, with Council Member George Alexander voting in opposition, in a first reading at the council's meeting Oct. 27.