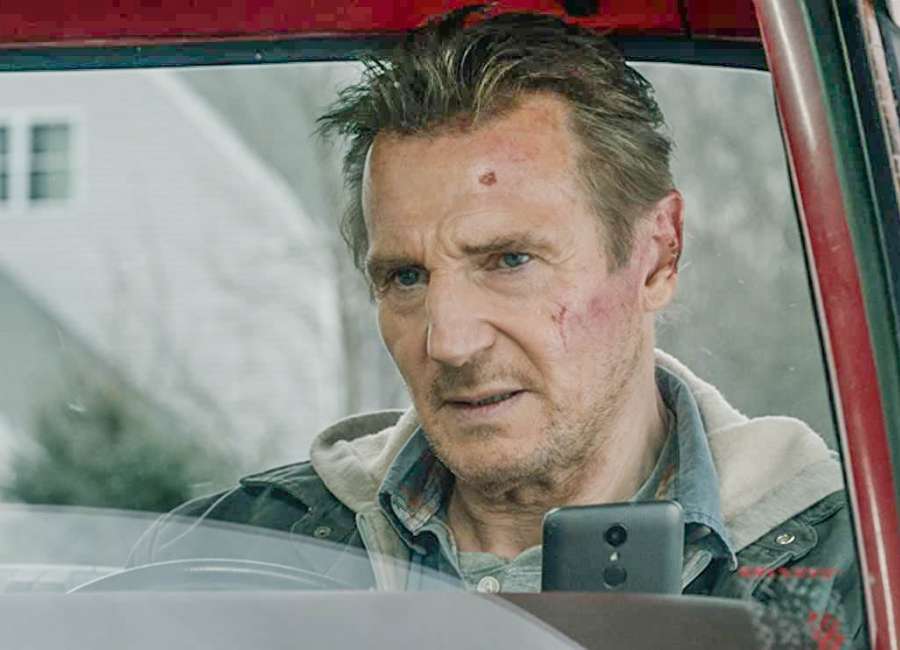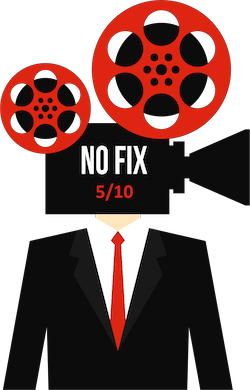 Review by Jonathan W. Hickman
"Honest Thief" is one of the weakest Liam Neeson action vehicles yet. But it might satisfy hardcore fans of the actor's gruff brawler whose handy with guns and, in this case, improvised explosive devices.
In this spin on the Neeson subgenre, he's former Marine Tom, a moody, loner, who spends his retirement cracking bank vaults. He's dubbed the "in-and-out" bank robber, a disagreeable nickname that Tom abhors. However, it does fit his efficient crime style. He's able to get in, blow the safe, take the cash, and disappear. And for years, the Bureau has been utterly bewildered. The search for the enigmatic criminal has stalled.
One day, Tom rents a storage unit from recently divorced Annie (Kate Walsh, the devilish Handler on Netflix's hit "The Umbrella Academy"). There's an immediate romantic spark, and Tom asks her out. Flash forward a year later, Tom is ready to buy a house and settle down with Annie. But first, he's got to tie up loose ends.
For some ridiculous reason, Tom decides to call the FBI and turn himself in. He believes he can cut a deal if he returns the money stolen over the years—all $9 million of it. But when he contacts the authorities and talks with veteran agent Sam Baker (Robert Patrick), he gets the brush off. Tom isn't the only one claiming to be the media darling "in-and-out" robber.
Out of routine, Baker dispatches two young agents, Nivens ("Divergent's" Jai Courtney) and Hall ("Hamilton's" Anthony Ramos), to check out Tom's story. When they meet Tom, the agents decide to steal his cash. But, naturally, it's not a smart plan. After all, Neeson always plays a man with a particular set of skills that correctly address this very situation.
Neeson brings his typical intensity to the role of a criminal done wrong. It's a character he's got down so well that he could play it in his sleep. And since 2008, with the worldwide box-office explosion of "Taken" (north of $225 million), Neeson has recycled similar material with almost the same idiosyncrasies. It's like playing earworm "Moves Like Jagger" on a loop. Eventually, this groove is gonna get old, and so is Neeson, but not yet. He's still got a few funky moves left.
Director Mark Williams (an executive producer on Netflix' "Ozark") has a few decent moves too. What the film lacks in originality, it almost makes up for in a couple of well-staged action sequences. In one scene, Tom nabs a donut van and backs it into a car driven by Nivens. The two vehicles get stuck together, and the parties chaotically unleash a hail of bullets from their handguns while fruitlessly trying to force the machines apart. For several minutes, tires burn, the sound of gunfire is deafening, glass smashes, and the grinding of metal is terrific.
But that might be the only highlight in a film filled with so many wrong-headed leaps in logic. Tom's initial decision to turn himself in is utterly absurd. In a false dramatic lull, he explains to Annie that he robbed banks out of frustration with the inequality in his life.
I guess running for public office or volunteering at a soup kitchen was beneath him. It's just dumb and tone-deaf because Tom's hoarded the money in banker boxes in a storage unit instead of using the cash for a philanthropic purpose. Someone forgot their Charles Dickens--"Great Expectations" anyone?
Of course, clueless Annie buys his feeble explanation and becomes Tom's aider and abetter.
Maybe I'm a glutton for punishment, but I like a darker Neeson better. It works best when he plays a bad guy in a film surrounded by even worse people. By plying his character's deadly talents against evil, he finds a small measure of redemption. In the ironically named "Honest Thief" Tom is an emotional weakling whose motivation is entirely self-serving.
The oddness of this ungainly narrative doesn't end there. Jeffrey Donovan (see him in reruns of "Burn Notice") plays another agent named Meyers. Recently divorced and depressed, he carries around his ex-wife's lapdog. The cute pup makes a fun prop, but I couldn't believe that the animal would be permitted to sit at his desk in a government building. It's not as though he ever presents an emotional support animal card or anything. The dog is merely a dimwitted gimmick.
"Honest Thief" continues the diminishing punch of Neeson's late turn as an action hero. Hopefully, the gifted actor can find a better project to conclude this remarkable phase of his career.
***
A RottenTomatoes.com Tomatometer-approved critic, Jonathan W. Hickman is also an entertainment lawyer, college professor, novelist, and filmmaker. He's a member of the Atlanta Film Critics Circle, The Southeastern Film Critics Association, and the Georgia Film Critics Association. For more information about Jonathan visit: FilmProductionLaw.com or DailyFIlmFix.com