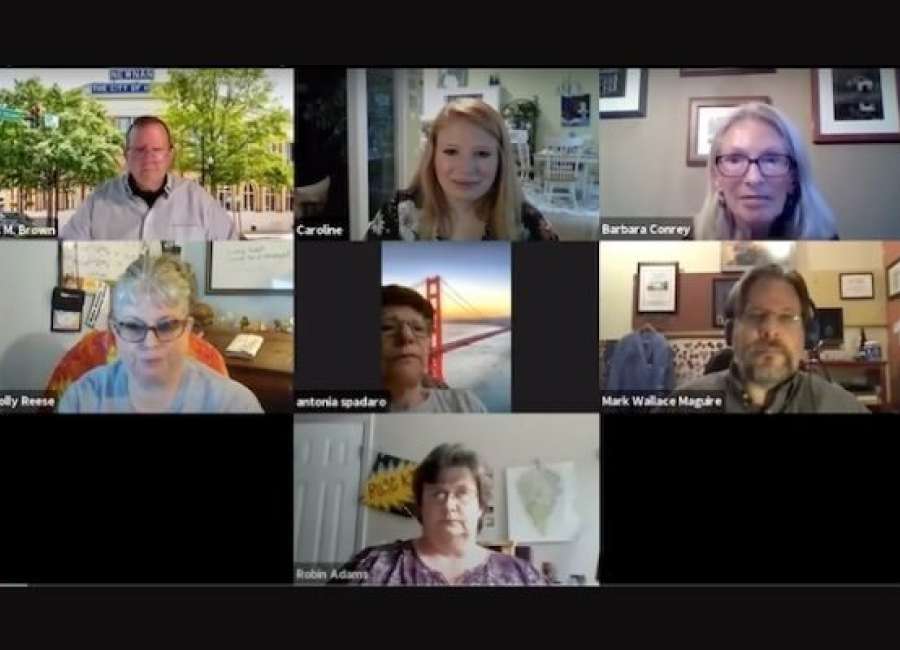 Hometown Novel Nights is celebrating the Halloween season with a "Mystery Night" themed author panel Thursday.
HNN is an organization that connects regional authors with the community through events such as author panels.
Typically, HNN has held monthly author programs at the Newnan Carnegie Library. However, with social distancing recommendations because of the COVID-19 pandemic, they haven't been able to hold in-person events at the library, said Mike Brown of Hometown Novel Nights.
In August, the Newnan Carnegie Library hosted the first author's program in a virtual format. The "Mystery Night" themed author panel Thursday will take place via Zoom at 6:30 p.m.
Brown will moderate the panel, which will feature authors Sharon Marchisello, Angela McRae, Kathleen Cosgrove and Roger Johns. He said all the authors are members of the "Sisters in Crime" Atlanta chapter, an organization of crime writers.
Marchisello is the author of mysteries "Going Home" and "Secrets of the Galapagos," her new book. Brown said Marchisello is from Peachtree City, and her books are suspenseful.
McRae is a local of Newnan and author of the cozy mystery "Emeralds and Envy."
Cosgrove is from Atlanta and the author of "Engulfed," a mystery set in southwest Florida.
Johns is the author of "Dark River Rising" and "River of Secrets." Johns was the 2018 Georgia Author of the Year in the detective/mystery category.
"We are looking forward to this extra special mystery and suspense edition of Hometown Novel Nights," said Carnegie Director Susan Crutchfield. "It is the perfect event for October and a great way to enjoy this time of year. We always enjoy offering programs in October that tie in with fall and Halloween, and this one you can enjoy from the comfort of your own home!"
"I personally love mystery and suspense books so I am excited to hear from these authors," Crutchfield added.
Brown said offering the author panels through Zoom has allowed Hometown Novel Nights to bring in authors from outside the area that may not normally be able to participate.
He said Hometown Novel Nights has also been able to include more audience members through the virtual format.
Registration is free for the Hometown Novel Nights event, and participants must register at www.eventbrite.com/e/122594532547 .