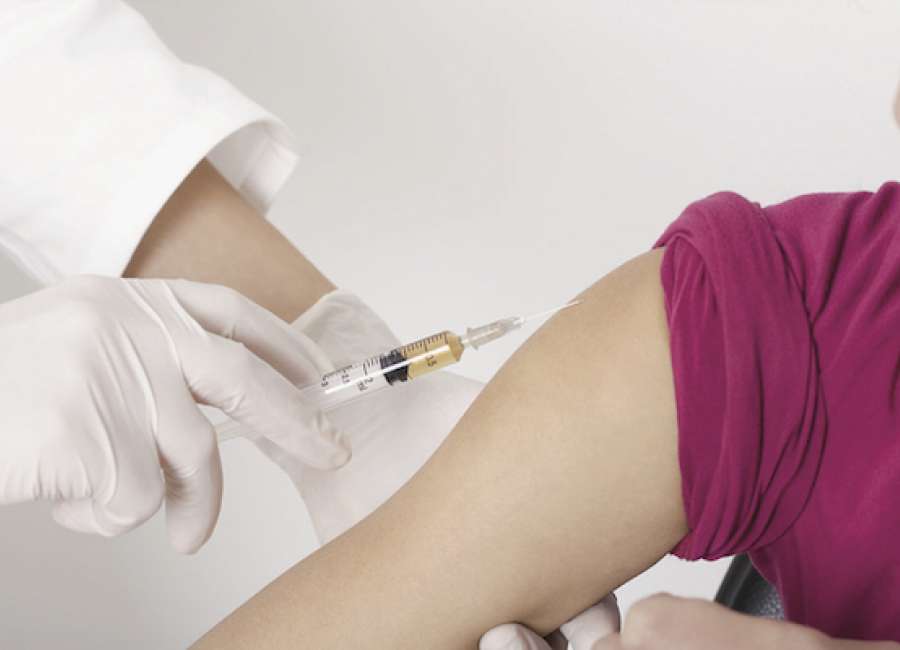 It's officially flu season, and the high-dose flu vaccine – recommended particularly for ages 65 and older – is available locally.

The Georgia Department of Public Health is urging all Georgians over the age of six months to get a flu shot this year, preferably before flu cases peak as expected later this year.
The high-dose vaccine contains the inactivated flu virus to prompt creation of antibodies, just like the regular vaccine. However, the high-dose shot is meant to invoke a stronger immune response.
"This type of vaccine contains a lot more viral protein, which is used to stimulate immunity, than the regular flu vaccine," infectious disease expert Amesh A. Adalja, M.D., senior scholar at the Johns Hopkins Center for Health Security in Maryland, told www.health.com .
According to the website, a 2014 study published in The New England Journal of Clinical Medicine involving more than 30,000 adults aged 65 and older found that participants who received the high-dose flu vaccine had 24 percent fewer flu-like illnesses than those who received the standard flu vaccine.
Another study found that the same age group had a lower risk of hospitalization from the flu after the high-dose vaccine, compared to the standard vaccine – especially seniors living in long-term care facilities.
Kathleen Toomey, commissioner of the Georgia Department of Public Health, said the COVID-19 pandemic makes hospitalization an even bigger risk.
"Now more than ever, influenza vaccination is critical not only to protect people from getting sick, but to reduce the burden on our health care system already caring for COVID-19 patients," she said. "Even if the vaccine doesn't prevent illness from flu completely, it can help reduce the severity and risk of serious complications – and keep people out of the hospital during this COVID-19 pandemic."
District 4 Public Health officials say high-dose flu vaccines are in stock at health departments in Coweta, Heard, Troup, Carroll and Fayette counties.
The Coweta County Health Department is located at 70 Hospital Road in Newnan. To make an appointment, call 800-847-4262. For more information, call 770-254-7400 or visit www.district4health.org/locations/coweta-county .