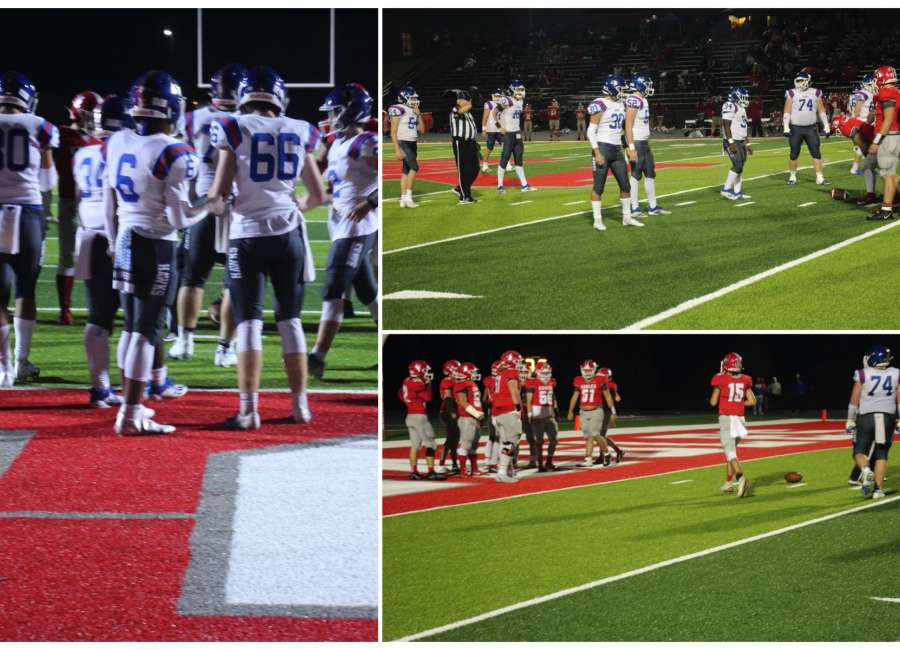 By Rob Grubbs
Carrollton, Ga. — Excuses do not produce results. For the Heritage Hawks, it has not been the start of their first season in GHSA they envisioned.
Attrition and injury have reduced their numbers, and in the third quarter of their game Friday night, they only had 16 available players. But for Head Coach Micah Alba and the Hawks, excuses are not offered or accepted. It's all about battling and playing for each other.
For the third week in a row, the Hawks took a close game into the half but eventually fell to their opponent. After scoring a field goal on a turnover on Friday against the Mount Zion Eagles to pull within 7-3, the Eagles scored 21 unanswered to start the second half on the way to a 28-10 win.
Mount Zion took the first lead of the night on a Dakota Browning touchdown in the first quarter. The Eagles' offensive line had the advantage, and Browning was running tough between the tackles.
The Hawks created their first break of the night when Ellis Coggin intercepted a Deven Rinehart pass right on the Heritage sideline. The Hawks' offense gained a couple of first downs, including a gutsy four-down run by Andrew Rich, but their drive stalled at the 12-yard line.
Keirnan Skelly was true on the 29-yard field goal to bring them within four at 7-3. On the ensuing kickoff, the Hawks executed a successful onside kick and looked for an opportunity to take the lead to halftime. The Eagles' defense forced a punt right before the half.
The game changed dramatically in the third quarter. Mount Zion received the kickoff and embarked on a 13-play, almost nine-minute drive that took a heavy toll on the Hawks' roster. To further complicate the matter, Heritage's emotional leader, Andrew Rich, remained in the locker room after the half for some additional treatment.
The Eagles added two more scores, a quick strike 61-yard touchdown pass from Rinehart to Christian Terrell and Browning's third rushing touchdown of the night right at the beginning of the fourth quarter.
The Hawks continued to fight; they scored a touchdown late on a 20-yard touchdown run by Jamal Chandler-Fuller.
Running back Fred Tolbert led the Hawk offense with 52 tough yards of rushing inside, while Chandler-Fuller added 31.
Coach Alba shared afterward, "These guys battle and they come back. They just embrace this idea, it doesn't matter how many we have, we are going to go play and give it all we have. It is a really close team; they care about each other and love each other."
The Hawks will return home next Friday to face Whitefield Academy (3-2) next week.