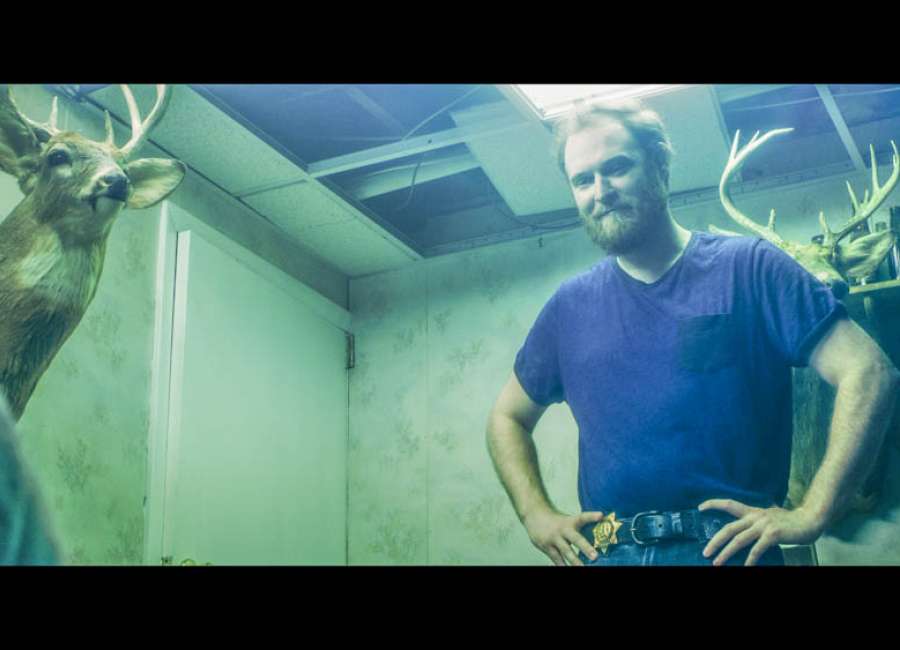 By Jonathan W. Hickman

During this time of ghosts and goblins, viewer attention will inevitably turn to horror movie classics such as "The Exorcist" and 1984's "A Nightmare on Elm Street." Or audiences might embrace more recent hits like "The Cabin in the Woods" and "Us."
This week, I noticed that director Joe Dante's 1978 "Jaws" inspired low-budget hit, "Piranha," is available on HBOMax. That one, made on a shoestring as part of producer Roger Corman's machine, was better than anyone could have imagined. This killer fish in the river movie, which spawned countless sequels and remakes, still holds up, with effective practical effects and old school satiric humor.
Lower budgeted productions routinely act as innovative laboratories. And a couple of films released recently show what can be done when money is tight.
The locally shot home invasion thriller "By Night's End" is now available on VOD. It's directed and co-written by Walker Whited and stars stuntwoman turned actress Michelle Rose as Heather, a former soldier with PTSD. Her skills are put to the test when ruthless criminals invade looking for something hidden inside. Rose packs a punch in this gritty thriller that leans into its b-movie inspirations.
If werewolves are your thing, Kansas-based filmmaker Patrick Rea (see "Arbor Demon") offers up "I Am Lisa." This humbly shot film has a bookworm named Lisa (Kristen Vaganos) left for dead in the woods by a corrupt sheriff and her unruly daughter. When she's attacked and bitten by a wolf, Lisa acquires special abilities that she uses to exact bloody revenge.
"I Am Lisa" is available for rent via the Laemmle Virtual Cinema (see https://www.laemmle.com/).
And let's not forget filmmakers from our community. Check out the Moreland-based horror movie "The Demon's Rook" or "Rave Party Massacre" that was lensed entirely at the old Piedmont hospital location in Newnan.
A RottenTomatoes.com Tomatometer-approved critic, Jonathan W. Hickman is also an entertainment lawyer, college professor, novelist, and filmmaker. He's a member of the Atlanta Film Critics Circle, The Southeastern Film Critics Association, and the Georgia Film Critics Association. For more information about Jonathan visit: FilmProductionLaw.com or DailyFIlmFix.com