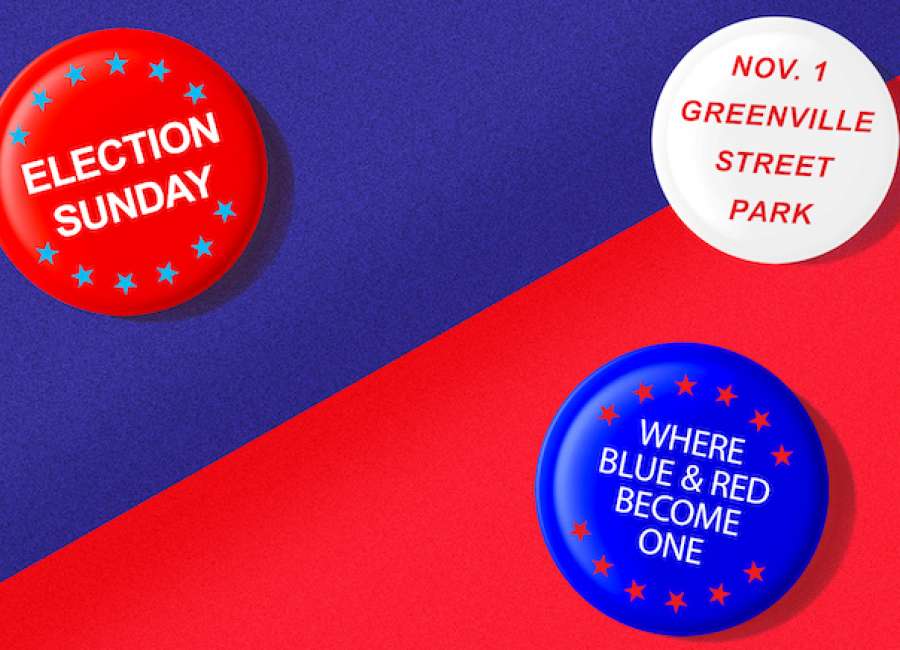 Foundation Christian Church will host "Election Sunday in the Park: Where Blue and Red become ONE" the Sunday before the election, Nov. 1.
Lead Pastor at Foundation, Clint Nolder, said he hopes that the event on Nov. 1 will be an opportunity for the community to come together and show unity before the election.
"There's a faith component to what we are doing," Nolder said. "We can be unified and have differences of opinion."
Nolder said he has seen the community divided during the political season we're in.
"As the church, we have a responsibility to lead towards peace and unity," Nolder said.
Two events will be held, one at 11 a.m. and one at 6 p.m., on Nov. 1 at Greenville Street Park.
"We want to invite folks to come and do something more significant on Sunday than what we cast on Tuesday," Nolder said.
Nolder said he has been telling his congregation that it's okay to keep their political opinions, but to leave their political identity behind. He said whether you are red or blue, there is always going to be a side that loses.
"We have a greater identity than what politics gives us," Nolder said.
The event will be held at two different times, and capacity will be limited so participants can practice social distancing. He said the amphitheatre at Greenville Street Park will be broken into seating sections for social distancing as well.
Nolder said they recommend that families bring their own blankets and chairs. Registration for the event is available at www.foundationnewnan.com under the "events" tab.