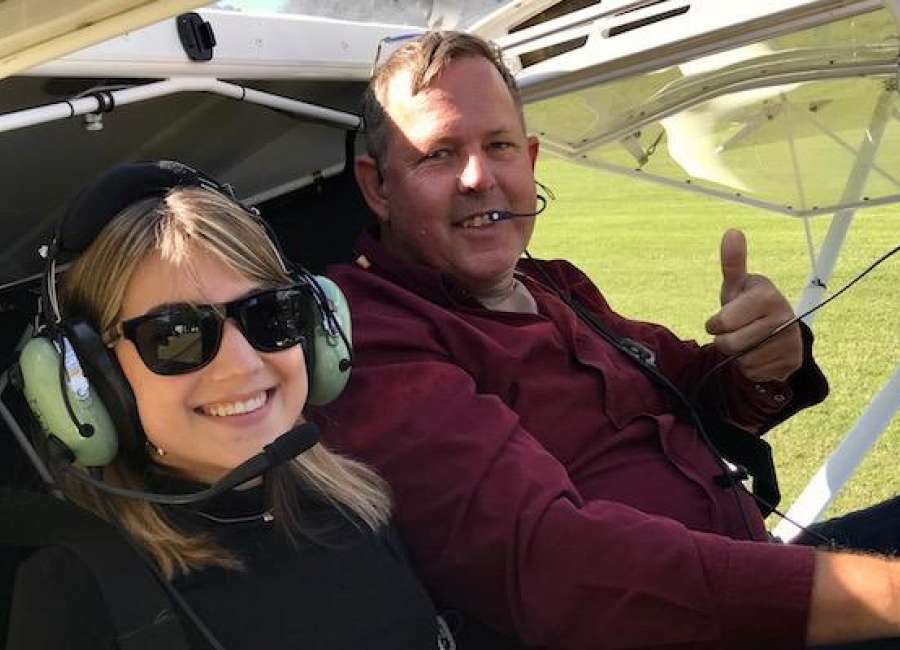 The first annual "Big T Hot Buttered Biscuit Invitational Fly In" took place last weekend in Senoia.
Big T is a fly in subdivision on the east side of Senoia that was established in the 1950s, according to Big T resident and Southwest Captain Dale Longmire.
Jud and Angie Brandt, with support of the entire neighborhood, hosted the fly in, Longmire said. Pilots from the area flew in to enjoy the locally sourced sausage, along with biscuits that were homemade by Angie.
A flyby was performed by the Peachtree City group of home-built aircraft owners known as the Falcon RV Squadron. Skywriting was done by the Big T resident and nationally famous air show pilot, Mark Sorenson.
There was a flour bombing competition, where small bags of flour are dropped on a target on the runway. The winner was East Coweta High School student Kathryn Karnegis, who flew her family's Piper Cherokee to the Fly In.
The organizers were happy with the turnout in the near perfect weather, even though there were competing aviation events at Warm Springs and Williamson, Longmire said. They plan to host the event annually.