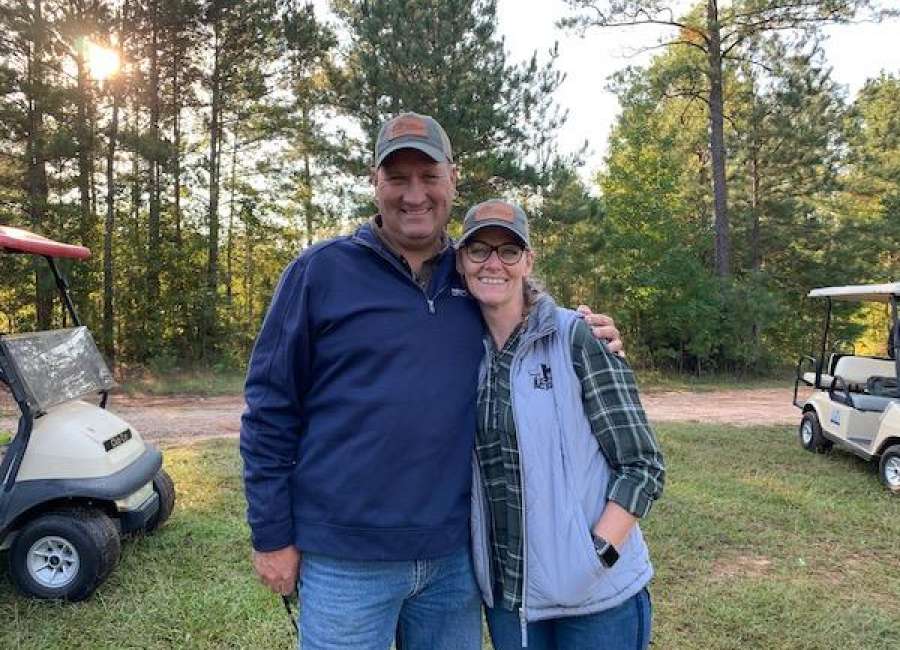 Coweta and Fayette Fellowship of Christian Athletes held its annual Sporting Clays Charity Tournament at Big Red Oak Plantation Oct. 16 and raised a total of $37,000.
Tamara Ledford, Coweta County Area Director for FCA, said 42 teams of about four shooters each competed in the tournament.
The winning team included Todd Scarbrough, Joe Webb, Matt Kuehl and Joe Christopher, who won with a score of 197.
Two teams tied for second place with a score of 178 each. The Newnan Utilities team included Brandon Lovett, Matthew Pass, Russel Chambliss and Chris Lane. The Welden Financial team included James Welden, Mike Jackson, Bill Decker and Joe Almon.
Ledford said the prize for each shooter on the first place team is a $100 gift card. However, Scarbrough's team didn't want the prize money, and instead, Coweta FCA made a $400 donation to the Hunter Scarbrough Foundation.
"It was extra special to be able to make that donation," Ledford said.
She said this was the fourth year of the annual fundraiser, and despite challenges from the COVID-19 pandemic, the total amount raised from the clay shoot was within $100 of last year.
Ledford said the money raised from the clay shoot will help fund staff salaries, Coweta FCA's ministry event fund and send students to camp.
She said an added bonus of the event was Coweta FCA volunteers and board members had an opportunity to connect. Ledford said Denyel Davis, huddle leader at East Coweta High School, was able to volunteer at the event.
"Since I am new to FCA and usually are with student athletes, I don't normally get the opportunity to meet others in the community and those on the board that support this wonderful organization," Davis said. "Having children of my own, it's nice to meet others who also have a passion for sharing Christ with the student athletes in our local schools."
"I'm so excited about other opportunities to partner with the FCA board members and can't wait to see what God has planned for FCA here in Coweta County," Davis added.
Ledford said Coach Jeremy Sweeney from Newnan High School was able to come and meet some of Coweta FCA's board members.
"I honestly don't think that we could do what we do as coaches, and have the kind of impact that we do, without the support of FCA, and I was glad that I could be there this past Friday to show my support for them!" Sweeney said.
"It was awesome seeing so many people from the community come out and have a great time for a great cause! I got to meet people that I had never met before that shared a passion for the youth in our area," Sweeney added.
Coweta FCA is currently hosting weekly huddles at Heatherwood Baptist Church's gym on Tuesday nights from 7:30 to 8:30 p.m. Students from all high schools are able to attend, and Coweta FCA is planning on hosting the weekly huddles through the rest of the semester.