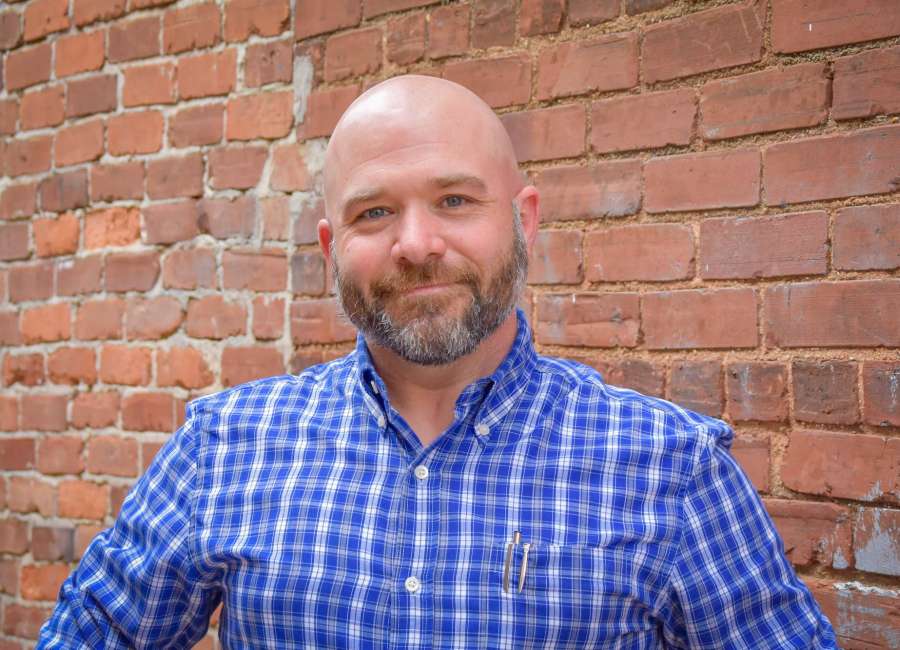 As a kid, I didn't grow up reading about superheroes. I grew up on rock stars.

At 10, my record collection looked like a time capsule from 1969. I was discovering the Doors, The Rolling Stones, Hendrix and Steppenwolf. The following year, I got into a Led Zeppelin phase in which I would remain for the next 30 years.
But if you're as enthralled with music as I am, you want more than just the records. You want to know the stories too.
So by 11, I began reading rock biographies, including "No One Gets Out Of Here Alive" – the Jim Morrison biography. At 12, it was "Hammer of the Gods."
Hard to believe I was reading such heavy tales of hedonism before I was even in high school.
Rock stars are larger than life characters. Like Greek Gods, they possess incredible personalities but also weaknesses that often lead to their tragic downfall.
But Van Halen was different.
In 1977, punk rock set out to disrupt and destroy the status quo of rock and roll. But Van Halen swooped in, revolutionized it, and set it back on course for the next decade.
Producer Ted Templeman made the choice to record only one track of Eddie's guitar on those first few albums, which was an astute decision. It allowed the listener to really witness what guitar wizardry Van Halen was capable of, coming directly from your left speaker.
It's hard to say Edward Van Halen inspired me as a guitarist though. I could sit on the side of my bed and play along with Black Sabbath or Deep Purple, but for me, listening to Van Halen was strictly a spectator sport.
But as I grew older, I realized what appealed so much to me about Eddie – his dedication to his craft and his undying love of tinkering.
Eddie's legacy was built on exploration and a disregard for the status quo. The son of Dutch immigrants to Southern California in the 1960s, he began carving his own path, often literally.
After purchasing his first "real" guitar, a Les Paul Goldtop with single-coil P-90 pickups, he immediately grabbed a chisel to make room for a humbucker pickup.
He modified his amplifiers, too. In order to get the sound of a fully driven Marshall without deafening the entire room, he employed a Variac transformer (an industrial-sized light dimmer) to achieve the sound.
Once many rock stars peak (and don't die ...) they find other pursuits. Collecting sports cars, horses, wine and art often become their new passions while music is simply a way to keep the lifestyle afloat.
But Eddie remained fixated on his craft. After building his home studio in 1982, he rarely ventured far from those walls. He was constantly tinkering or creating and was always willing to share his findings with the public.
When was the last time a rock star was interviewed by the Smithsonian or featured in Popular Mechanics? I rest my case.
Sure, Van Halen had no shortage of wild tales from the road. The brown M&M's, Valerie Bertinelli, Dave versus Sammy – they're all fun storylines, but Eddie's craft always superseded those stories.
While Eddie was no stranger to personal turmoil, he never lost the plot. Music was everything – a passion he instilled in his son, Wolfgang, who eventually took over as bass player in Van Halen.
So it was shocking when I got the news of Eddie's passing last week. It was already a crappy day and that didn't help matters. When I got off work, I hit the trail on my bike with some Van Halen on the headphones and turned in a personal best that day.
That's the power of music.
While he's rightly regarded as "the" guitar god, Edward's legacy is closer to witnessing a comet than reading any tale from Greek mythology.
And maybe that's why I found his loss so difficult. As I get older, I gravitate more toward those individuals who never stop creating or tinkering, even if their "best days" are behind them.
Any rockstar can develop a drug habit, engage in some bad behavior and cobble together an autobiography. But not many have filed patents for their own creations.
Those are the kinds of stories I find myself wanting more of, and that's the story of Edward Van Halen: American ingenuity, soul and focusing on what's possible, rather than what we should accept.
Is getting older the painful process of watching those who helped craft our world slowly fade away, one by one, until we're only left with memories and legacies?
Farewell, Edward Van Halen. Rock music has lost its Thomas Edison.
***
Clay Neely is co-publisher and managing editor of The Newnan Times-Herald. He can be reached at clay@newnan.com