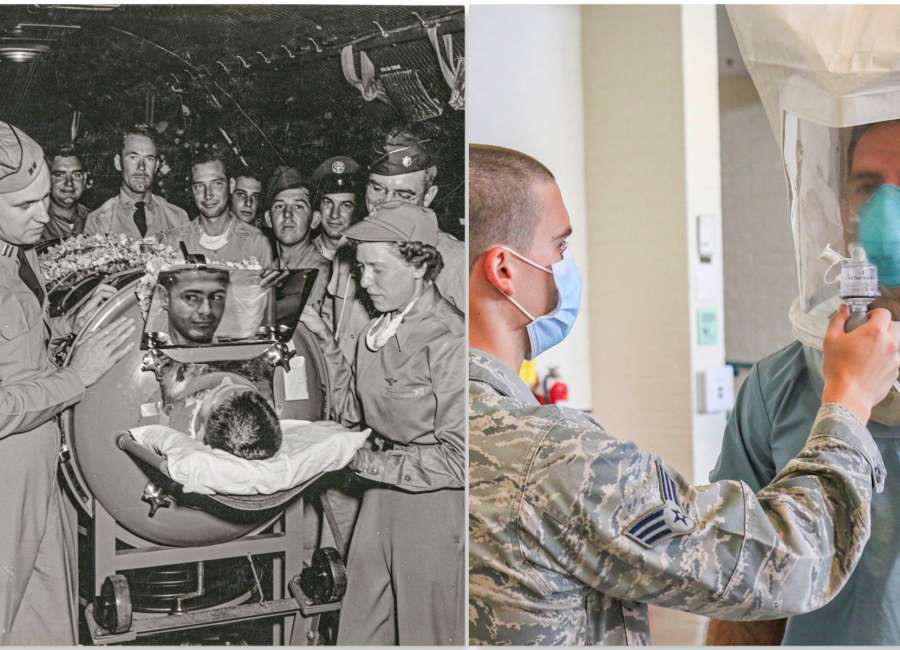 By Julia Sanders
October is known for being the month of pumpkins, Halloween costumes, and fall decorations. However, it is also Polio Awareness Month, with October 24 being World Polio Day.
Some say that polio and COVID-19 are similar in some ways.
World Polio Day was created to celebrate the birth of an American researcher, Jonas Salk, who ultimately created the first polio vaccine in 1955. The day is meant to bring awareness to the effects of polio.
Before the vaccine was found, millions of people were affected by polio, including former President Franklin D. Roosevelt. Roosevelt, the 32nd president of the United States, found out he had polio in 1921 when he was 39. At that time, there was no known cure, and he battled with the debilitating disease his whole life.
Polio in a way is said to be similar to a disease that has affected us during this year- COVID-19. In the early 1900s, polio cases began to creep up, and scientists had trouble pinpointing the root of the disease. At that time, polio was called "infantile paralysis."
In an article titled "How polio was the COVID-19 of its era, right down to the misinformation and bogus cures" by Christine Sismondo, the author explains the similarities between polio and COVID-19.
In Sismondo's article, she quotes Christopher J. Rutty, a professional medical/public historian and adjunct professor at the University of Toronto's Dalla Lana School of Public Health. Rutty says that COVID-19 is similar to polio because the cases of the disease were very different from each other. Some cases of polio were very serious, and some cases were super mild.
According to Sismondo's article, another way COVID-19 is similar to polio was that some people had no idea they had the disease, which is why both diseases spread so fast.
Before the polio vaccine, people lived in a fear of contracting a disease. Misinformation was spread like wildfire, similar to our current situation of false information being spread about COVID-19. In 2020, people were fighting strangers for toilet paper in grocery stores.
In the early 20th century, people in Texas were spraying DDT in rivers, city streets, and on people because polio was thought to be linked to houseflies. Some people even had the crazy idea that using a red hot poker would "suck" the poliovirus out of the skin. For both COVID-19 and polio, people were confused about the actual causes and cures of the disease.
The CDC's website states that like COVID, polio is spread by person to person contact. They are both viral-based diseases. It says that around 72 out of 100 people infected with polio will not have any symptoms, but about 1 out of 4 people will have flu-like symptoms.
These symptoms include sore throat, fever, tiredness, nausea, and more. Likewise, people with COVID have some similar flu-like symptoms including sore throat, fever or chills, fatigue, and nausea. Of course, the main difference between the diseases is that polio could lead to paralysis and COVID does not have that symptom.
According to Polioeradication.org, Polio was a big deal and very feared in the early 20th century. Thanks to researchers like Jonas Salk, effective vaccines were discovered in the 1950s and 1960s. It took around four decades for a vaccine to be found.
In Sismondo's article, she has high hopes that a vaccine will be found COVID-19 soon.
Sismondo states, "The good news is that science has come a long way since then. We know way more about viruses than we did circa 1910 to 1955, which makes it pretty unlikely that we're 40-something years away from a vaccine. Even so, both our experts warn that no safe vaccine is likely to be widely available until early next year."
Saturday, from 6 to 8:30 p.m., the Newnan Rotary Club will gather on the court square on World Polio Day to bring awareness to residents of Newnan and Coweta County.