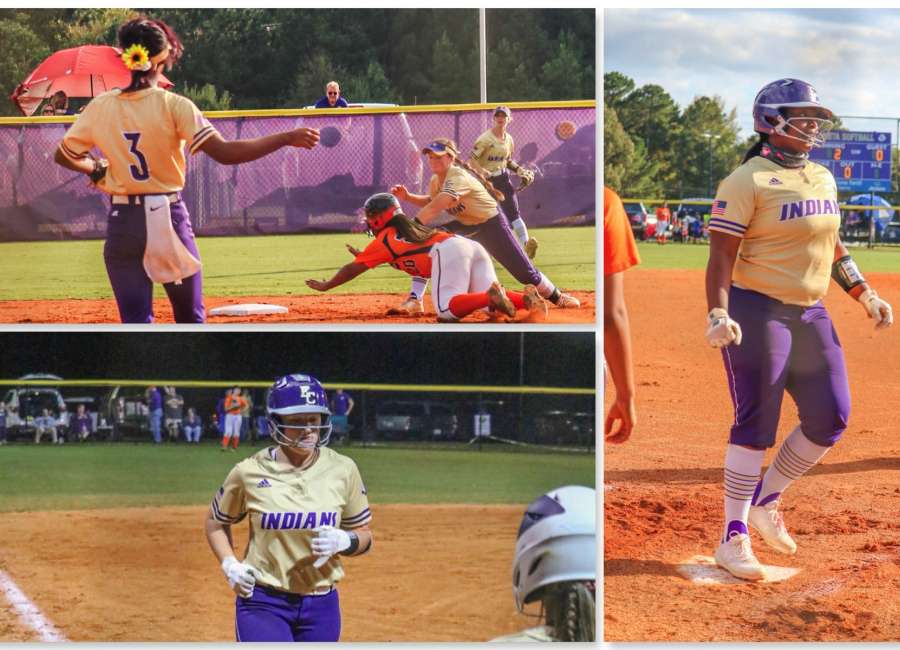 By Rob Grubbs
It happens every game. The East Coweta Lady Indians (29-1) play a game, and a home run derby breaks out.
In the first round of the state playoffs against the North Cobb Lady Warriors, East Coweta hit six home runs, including two by Kaliyah Matthews, and a grand slam by Ashleigh Griffin to advance to the second round easily.
Game One featured another dominant performance by Jaliyah Holmes, 14 strikeouts and only one hit, as the Lady Indians won 5-0. In the second inning, Katie Taylor led off with a walk, and Matthews hit her first home run of the day. They scored two more when Griffin drove in Emma Elrod and Kylie Ferguson, and Holmes would have all she needed.
The Lady Indians would add another run in the fifth when Matthews worked a bases-loaded walk. Ferguson finished with three hits to pace the offense.
In Game Two, the Lady Indians were the visiting team and batted first. They immediately took away any doubt about the outcome. Olivia Cook drew a bases-loaded walk, Taylor singled, Matthews hit her second homer and Elrod homered, and it was 9-0 before the Lady Warriors got a chance to hit.
This was when the game entered the Home Run Derby phase; in the second, Kip Heggood and Griffin put balls over the fence, and Kenadie Cooper joined in an inning later. The game was called after three innings on the GHSA mercy rule at 21-0.
Ferguson and Hannah Stubbs combined to shutout the Lady Warriors for the second game in a row. The Lady Warriors only got three hits in the entire series.
Up next for the Lady Indians are the Brookwood Lady Broncos (16-14) from Region 4-AAAAAAA. East Coweta and Brookwood have had some common opponents: Both teams defeated Buford during the regular season; however, Brookwood lost to Grayson, and East Coweta defeated them 9-6.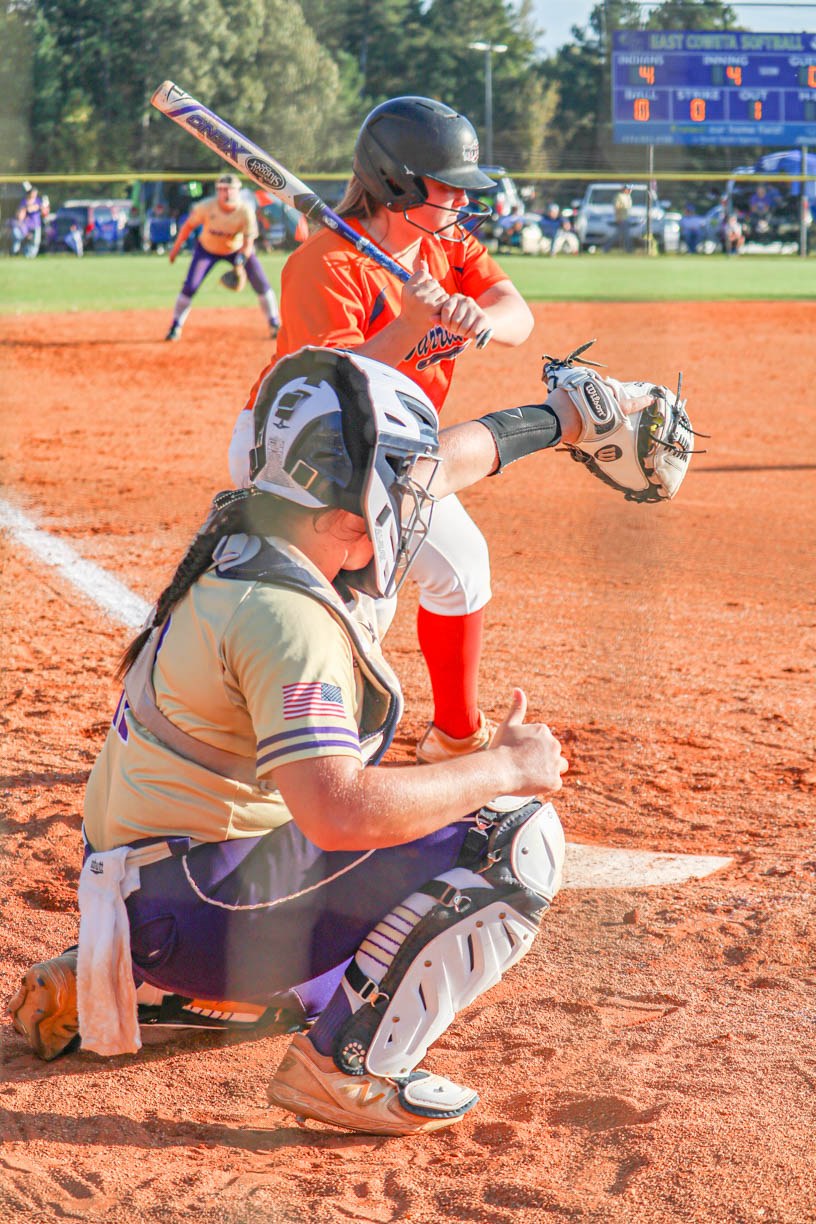 Senior Catcher Olivia Cook frames a pitch in Game One.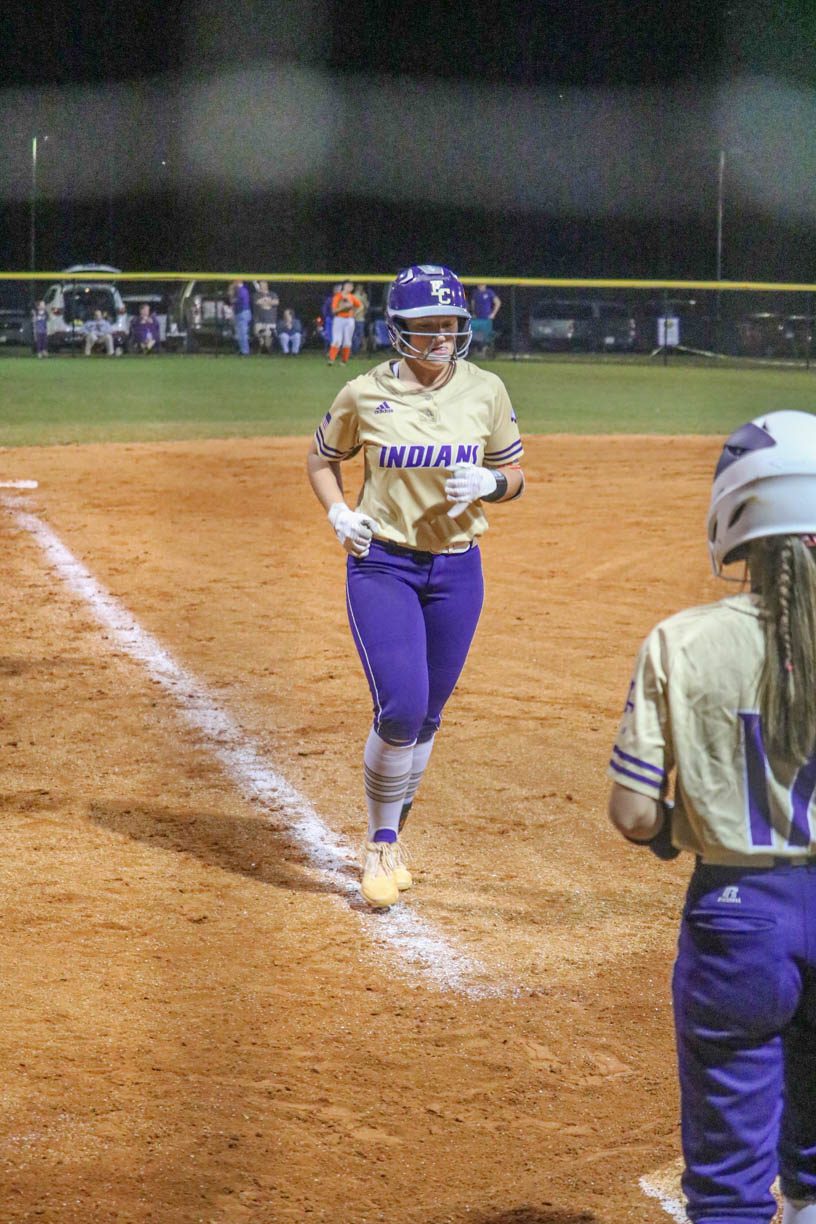 Senior Ashleigh Griffin on her grand slam trot.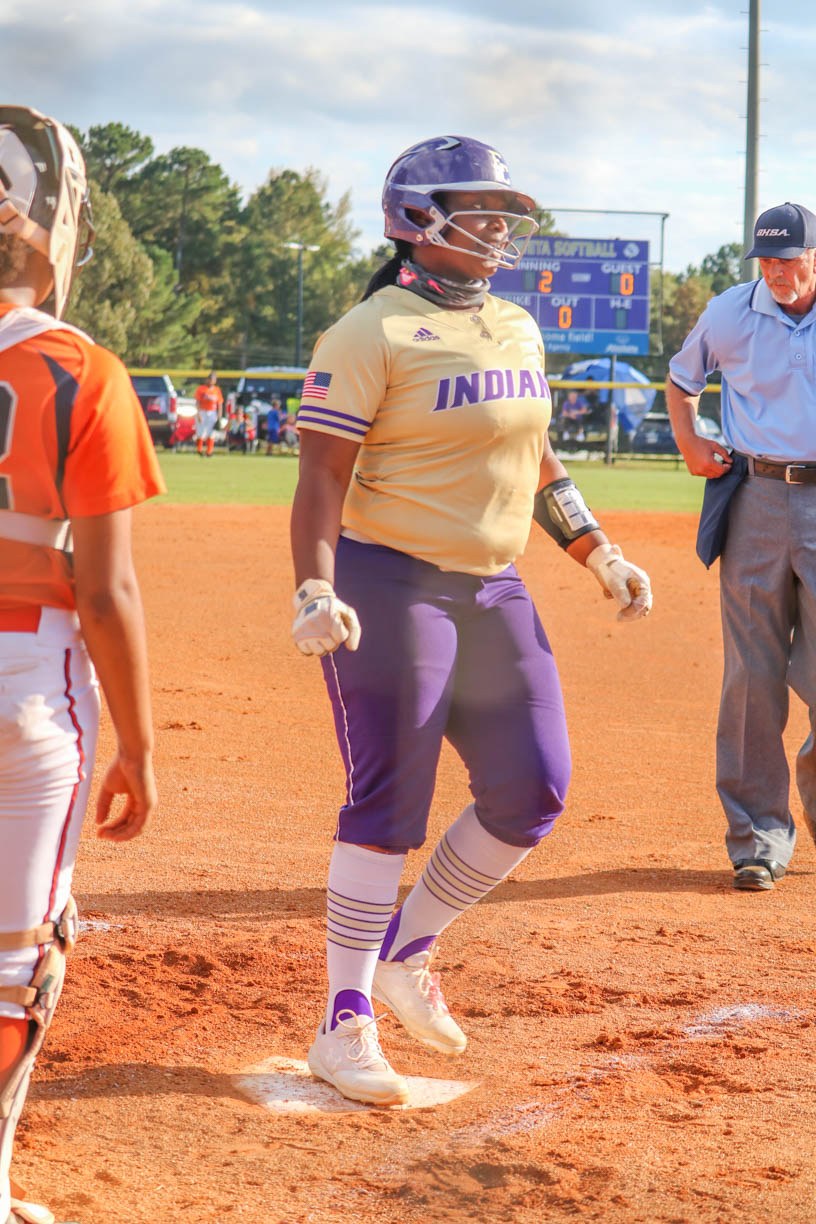 Senior Kaliyah Matthews touches home after her Game One home run.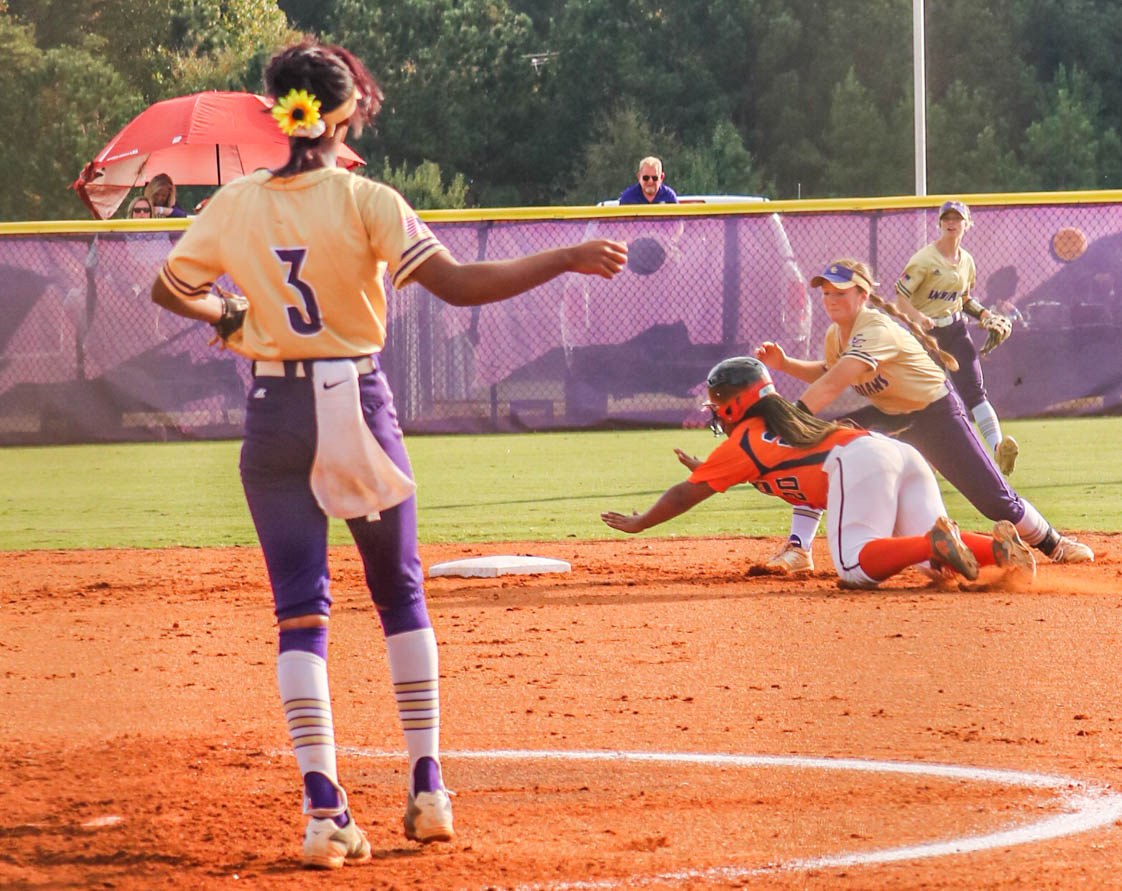 Pitcher Jaliyah Holmes observes as Macie Wiggins applies the tag at second.