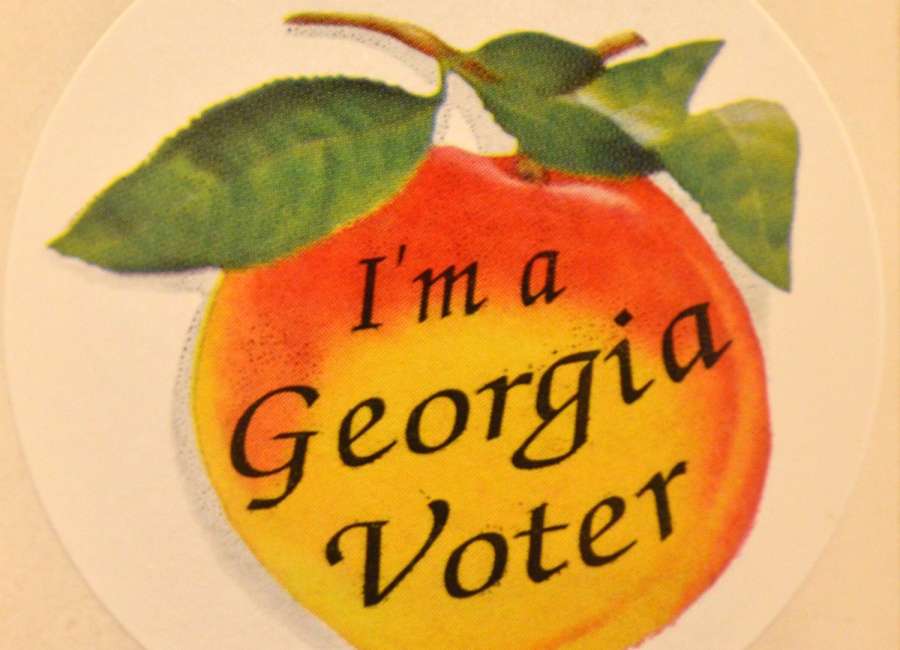 Early voting is breaking records in Georgia, and while turnout remains high, wait times are improving.
On Saturday, some Cowetans reported early voting with no wait at all. Nearly 2,000 Cowetans cast votes on Saturday at the county's two early voting locations at 22 E. Broad St. in downtown Newnan and 65 Literary Lane at the Central Community Center.
The state's Election Net system, which is used to check voters in, is now working smoothly. When early voting opened last week, there were problems with the state system, which led to extensive delays all around the state.
Coweta Elections Director Jane Scoggins said that some counties didn't have early voting this past Saturday, which may have contributed to the system running even more quickly than it has been.
Weekday voting still had waits, particularly in the morning. A big reason for that is so many people show up long before the polls open at 8:30, according to Scoggins.
"People start getting there at 6:30," she said. "And then by the time we open at 8:30, it takes a couple of hours to get those people processed because there are so many of them," she said.
Coweta County will eventually have a third early voting location at the Madras Community Center, located at the historic Madras school. However, construction delays meant the early voting location wasn't ready for this election.
In addition to running early voting, the Coweta Voter Registration Office has begun sending out absentee ballots. The Georgia Secretary of State's Office has been in charge of mailing out ballots, which are coming from an out-of-state vendor. But any ballot requested since Oct. 16 will be mailed out from Coweta.
Georgia Secretary of State Brad Raffensperger held a press conference Monday to discuss the early voting turnout and computer issues.
With both in-person early voting and absentee voting by mail, Raffensperger's office reported that as of noon on Tuesday, nearly 1.8 million Georgians had already voted in the Nov. 3 presidential election, including 1.045 million who voted in person. In comparison, by Oct. 25, 2016, there had been 820,766 votes cast for the presidential election.
"We are setting records with every passing hour," Raffensperger said Monday. "There are those who attack and undermine our work through their disinformation efforts online and in the media. They are wrong, and the numbers prove it. It has never been easier to vote in the state of Georgia."
When his office saw an issue with the computer system, they jumped on it, he said – though the office wouldn't officially acknowledge the problem for the first few days.