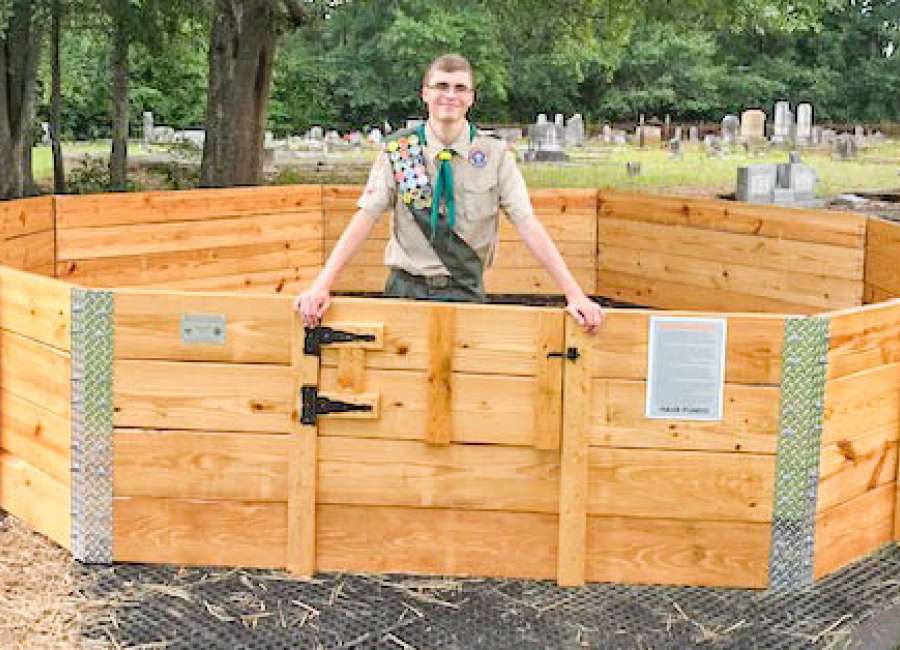 Eagle Scout Zachary Thomas of Senoia recently led 17 volunteers in a service project, building a GaGa Ball Pit, to benefit the youth of the First Baptist Church of Haralson.
GaGa Ball is a fast-paced game played in an octagonal pit with many players that has become popular amongst youth over the last couple of years. The youth group at the First Baptist Church of Haralson first had the opportunity to play the game at a RUSH Ministries event.
"The kids loved playing GaGa Ball," said Michael Elliot, youth minister. "I knew it would be a great activity to have at our church for youth and children events."
Thomas, 18, is a member of BSA Troop 46. Thomas is the 38th scout from Troop 46 to be awarded the rank of Eagle Scout.
The rank of Eagle Scout is the highest advancement rank of Boy Scouts of America. Each Eagle Scout must earn 21 merit badges; successfully plan, lead and complete a community service project; and hold a troop leadership position.
BSA Troop 46 was founded in 1992 and is chartered by Turin United Methodist Church in Turin, Georgia.
Thomas is a 2020 graduate of East Coweta High School where he was a member of the East Coweta Marching Indians, Academic Bowl Team, Science Olympiad Team and Math Team.
He's currently majoring in aerospace engineering at Georgia Tech. He is the son of Craig and Rebekah Thomas of Senoia.