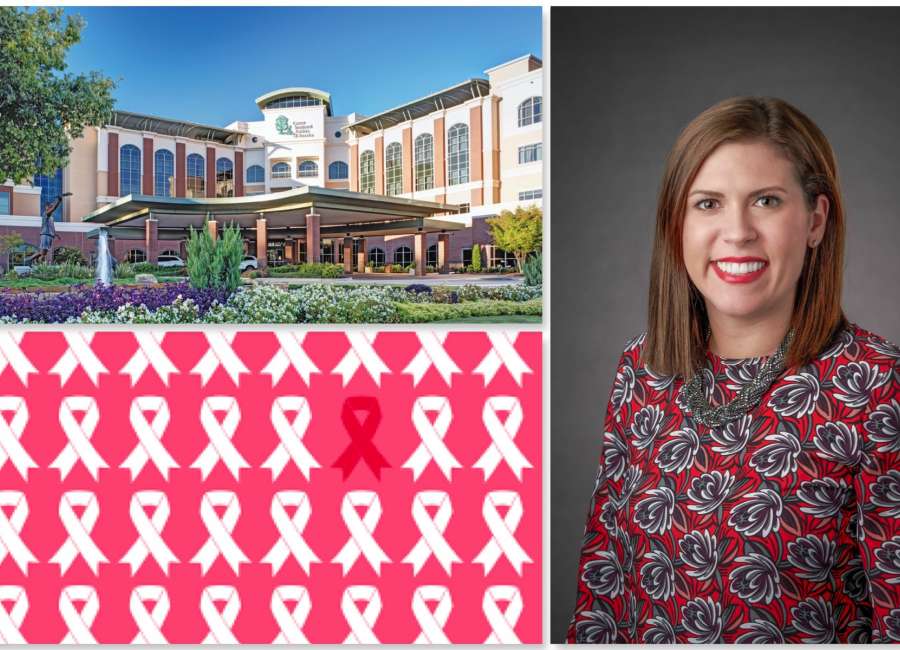 Cancer Treatment Centers of America, Atlanta will be hosting two webinars to help breast cancer patients manage their diagnosis.

Both webinars will be conducted via Zoom.
The first workshop, Promoting a Healthy Body Image, will be held Wednesday, Oct. 21 at noon.
The second workshop, Proactive Approach to Lymphedema Management, will be on Wednesday, Oct. 28 at noon.
Melissa Payton, a market and development specialist at CTCA, said the workshops are being held online this year because of COVID-19 safety precautions.
"The idea was last year during Breast Cancer Awareness Month was to take our surgeons, our behavioral health therapists and nurses and go to different events and speak. But of course because of COVID, we have to pivot our efforts this year," she said. "We put together presentations and have a Q&A. Now we're reaching people from local churches and nonprofits rather than just one small group."
According to Payton, the first workshop will focus on the difference between body image and self-image and how culture, age, gender and ethnicity can have an impact on someone's view of themself.
The workshop will be led by Dianne Schaab, a behavioral health therapist at CTCA.
"She's going to touch a little bit on intimacy and breast cancer because a mastectomy may impact their sexual drive and body image," Payton said. "It messes with a woman's psyche, or a man's, if they're having some type of breast surgery."
The practices to improve your self-image that Schaab will cover will focus on positive self-talk and ways to positively spend time.
Payton said Schaab will use breast cancer as an introduction to a wider conversation on body image in the workshop.
The lymphedema management workshop will be more focused on breast cancer, Payton said. It will be led by Drayton Perkins, a doctor of physical therapy, and Todd Lane, an occupational therapist.
"This one is going to lead into how CTCA takes a different approach for breast cancer patients with lymphedema management," she said. "If someone takes out your lymph nodes in surgery, it's going to affect your movement."
Some cancer treatments can result in lymphedema, which can cause swelling in limbs.
The workshop will focus on the care that occurs before surgery so that it "doesn't get to a place where you're incapacitated," Payton said.
The topics in the workshop will include what patients can do to prevent lymphedema, such as exercise and eating well.
"Things we're all supposed to be doing, but even more so for breast cancer patients," Payton said.
Previous workshops focused on navigating a breast cancer diagnosis and how to have resilience following a diagnosis.
Payton said the workshops are an opportunity for CTCA's health care professionals to interact with the community outside of the hospital.
"I think it's great that we're having the opportunity to share, to really put those faces out there and let people meet them in a different way," she said. "A lot of these people work with patients all day, so this lets them be in the spotlight and shine."
To attend either of the workshops, go to https://tinyurl.com/y2chuyaw .