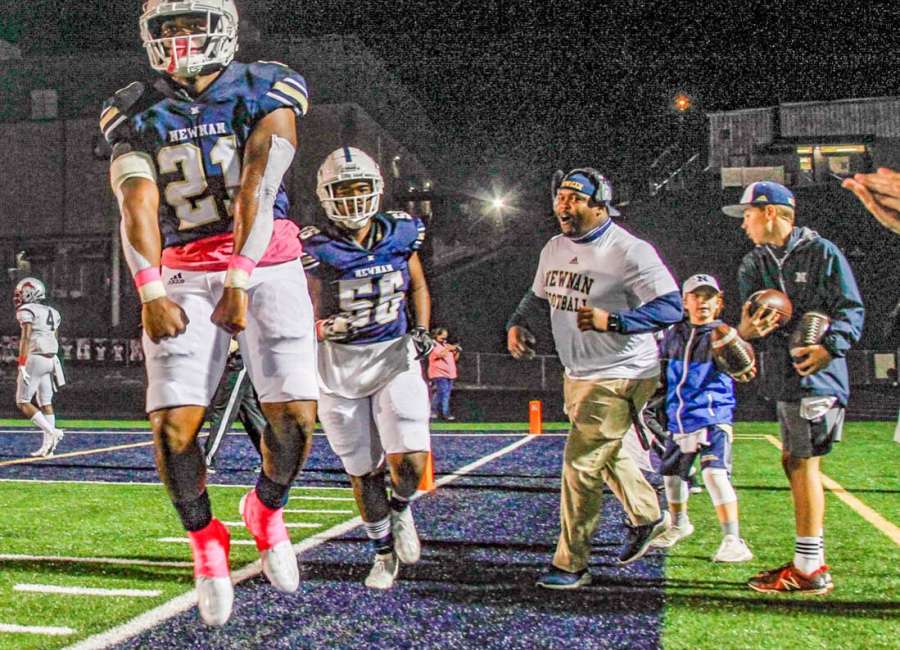 By Arvon Bacon
Following their hard-fought victory against Harris County, the Cougars welcomed the MLK Lions into a gloomy Drake Stadium, which often intensifies the game in between the lines that much more.

Despite the rainfall, the Cougars had their way with the Lions all night. The Cougars' smothering defense led the way in the onslaught, forcing the Lions' offense to punt on every offensive drive. To date, the Cougar defense is allowing a meager 11.4 points per game.
But offense still wins games, and Michael Maginnis helped by scoring 34 points.
Running back trio Bryson Moss, Aubrey Carter and Nick Owens combined for three touchdowns on the night, and Maginnis passed for two touchdowns with one going to his favorite target Reid Brass, extending their touchdown streak to five games.
The special teams also joined in on the offensive barrage, adding a touchdown of their own by returning a blocked punt for a touchdown.
Once it was apparent that the Cougars were firmly in control, Coach Walker sent in the second string to get valuable experience and game time reps. However, as we all know, growth cannot come without getting a couple of scars along the way.
Those lumps came as the second-string offense allowed the Lions to score their only points of the night on a pick-six. Nonetheless, the Cougars remain undefeated and will travel to face the North Paulding Wolf Pack (1-3), which will be their last non-conference opponent of the season.
After the game Coach Walker stated, "Coming out, I thought they did a good job from the get-go. The defense played really well all night. We're really proud of our guys for getting the win.