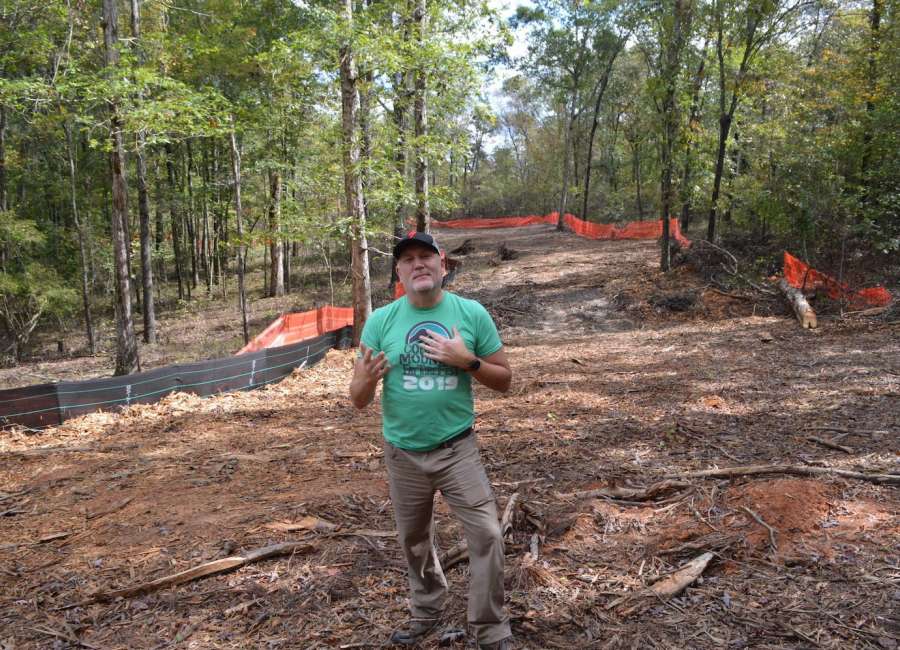 Following years of planning and changes, construction has finally begun on a paved greenway trail at Chattahoochee Bend State Park.
The 1.38 mile "lollipop" greenway will be paved with asphalt and will be 10 feet wide; the "lollipop" is a short loop trail at the trail's end.
It's being built on the east side of the park and will go very near the park's field of massive boulders – something many current visitors might not realize exists.
"There are so many rocks back there, it's like being up in the mountains," said Chris Doane, a board member of the Friends of Chattahoochee Bend State Park and Bike Coweta. "It is going to open up that side of the park and that beautiful asset."
The greenway trail will provide the first access to that area of the park, and will be accessed from TrailHead 1.
The greenway project has a projected completion date of late March 2021.
Though it's paved, only a portion of the trail will be flat enough to be considered ADA-compliant.
It's being built with a mix of federal, state and local funds, and is part of the Chattahoochee Hills Regional Greenway project – first envisioned back in 2003.
Coweta County received a $500,000 federal grant for a greenway trail, which was originally proposed for the B.T. Brown Reservoir.
By 2015, it was decided to build the trail at Chattahoochee Bend State Park. Originally, the greenway would have gone from TrailHead 1 at Flat Rock Road to a section of the state park property on Payton Road. But Payton Road residents protested the plan at an open house in 2016, and it was decided to keep the trail entirely within the park.
Because the project is primarily funded with federal money, extensive environmental studies had to be done, and the trail was routed to minimize environmental impact.
The total construction cost is $851,288. Coweta County's portion is $323,256, which will come from the recreation/trails Special Purpose Local Option Sales Tax fund