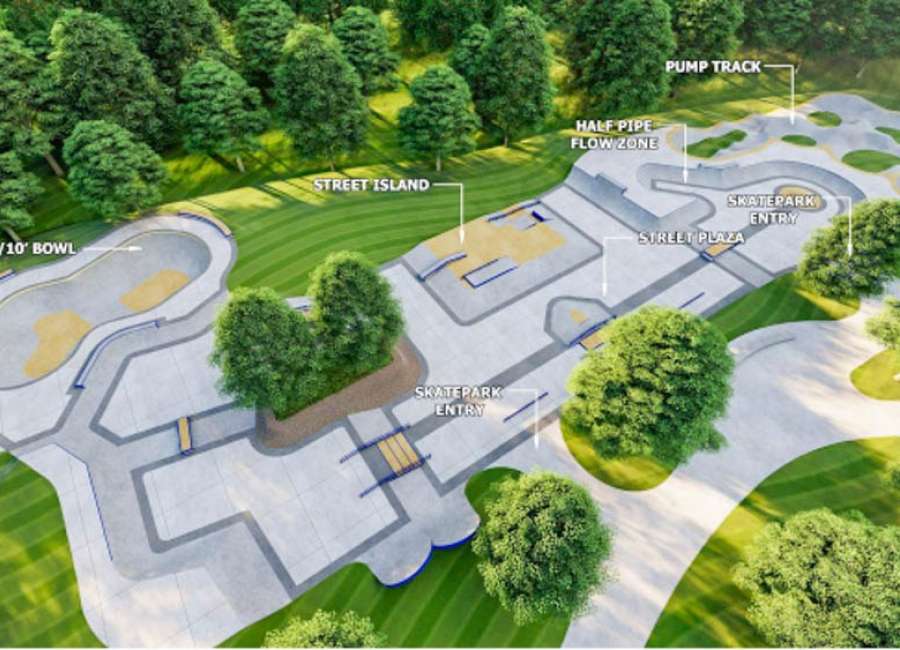 Construction on the CJ Smith Park Redevelopment Project is expected to begin next Tuesday.
The project will be redeveloped to include a skatepark, pump track, "active" playground, splash pad, additional parking with restroom and pavilion facilities, and providing connectivity to the LINC.
The park is currently divided into two distinct sections separated by a steep wooded bank.
The lower half of the park contains the park's major draw, a full-size softball field – home to various Coweta County-sponsored adult softball leagues in both the spring and fall months.
The park contains a paved 27-space parking lot, restrooms, spectator bleachers and a heavily shaded playground.
The upper half of the park is the home of the Coweta County African American Heritage Museum and Research Center.
The project team, including New South Construction and HGOR, have completed and submitted construction documents and is anticipated to begin construction in mid-October.
The current construction schedule anticipates a completion date of spring 2021.