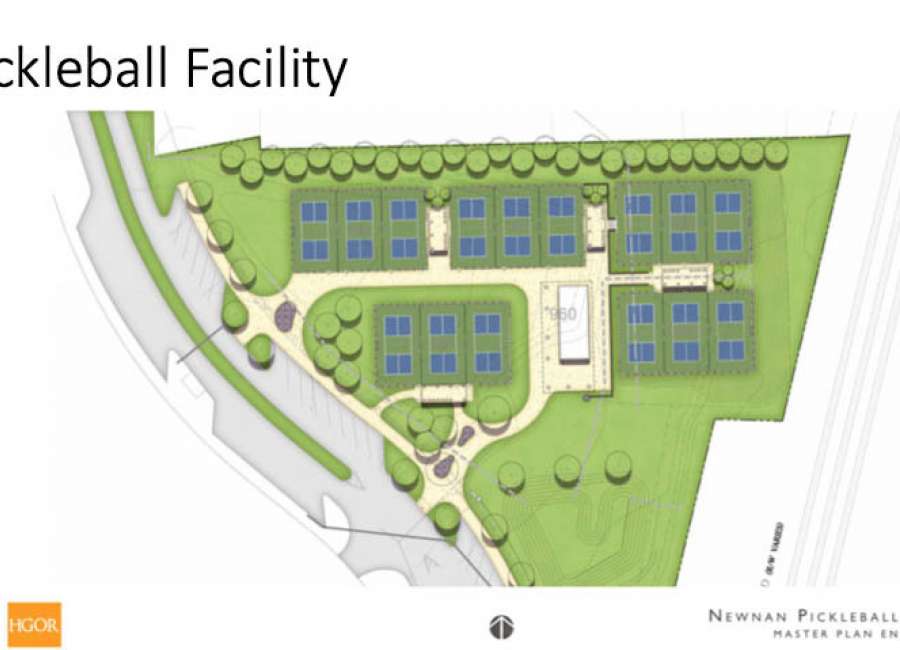 A grassroots effort to bring a pickleball facility to Newnan moved one step closer to success Tuesday after the City Council voted to award a construction contract for the project.
Headley Construction was awarded the $1.7 million contract to help construct the facility along Joseph Hannah Boulevard.
The city received six bids from companies after releasing its RFP in August 2020.
The total project budget for the facility is $1.9 million, which will come from the city's general fund.
Pickleball, a paddle sport, is an inclusive game that everyone can participate in no matter the age or skill level.
A mix of ping-pong, badminton and tennis, the game can be played for fun or competitively. The sport also includes inexpensive equipment.
The recreation department has four pickleball courts that can be played indoors during the day.
Pickleball can also be played on a court outside, on a court that doubles as a tennis court. Private venues exist as well – Lake Redwine Plantation subdivision in Newnan has a pickleball court.