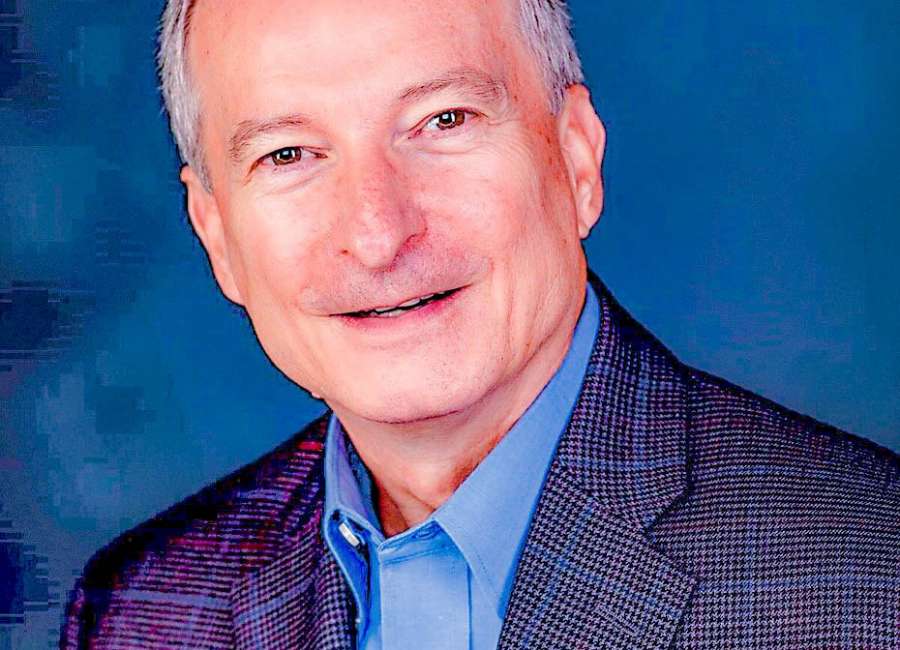 Someone said, "We can't cure the world of sorrows, but we can choose to live in joy." Joy is the hallmark of the Christian life, the inner gladness rooted in our relationship with Jesus.
Christian joy is unique. The night before His crucifixion, Jesus told His disciples, "These things have I spoken to you that MY joy may be in you, and that your joy may be full" (John 15:11). The joy we experience is Christ's joy that comes from Jesus Himself.
Joy is different from happiness. Happiness is circumstance-driven; joy is Spirit-driven. Happiness is external; joy is internal. Happiness depends on what happens; joy depends on our response to what happens. Happiness is fleeting and fickle; joy is permanent and enduring.
Campus Crusade for Christ founder William Bright said, "Joy is like the sun, always shining even when night falls or clouds cover it. Happiness is like the moon, waxing and waning."
Life doesn't always bring happiness. Losing a loved one, confronting major tragedy, dealing with social injustice — joy does not make light of serious circumstances but helps us persevere in tough times. Though unhappy in that season, we can still experience joy when we remember that God is working all things together for good, and we deliberately keep our focus on Him regardless of what happens.
Joy is often expressed in merriment. We don't laugh enough, do we? Yet laughter is good for physical and emotional well-being. Studies prove laughter can relieve stress, lower blood pressure and even fight infections.
Possessing a good sense of humor is important. If you can laugh at it, you can live with it.
Pastor Chuck Swindoll shared in a sermon about a woman he met after speaking at a conference. She wrote him a thank you note that included the following:
"Humor has done a lot to help my spiritual life. How could I have reared twelve children, starting at age 32, and not have had a sense of humor? After your talk last night, I was enjoying some relaxed moments with friends. I told them I married at age 31. I didn't worry about getting married; I just left my future in God's hands. But I must tell you, every night I hung a pair of men's pants on my bed and knelt down to pray this prayer:
Father in heaven, hear my prayer, and grant it if you can;
I've hung a pair of trousers here, please fill them with a man.
The following Sunday, Swindoll read that humorous letter to his congregation, and they enjoyed it immensely. He happened to notice the different reactions of a father and his teenaged son. On that Sunday, the mother of this family stayed home with their sick daughter. Obviously neither father nor son mentioned the story to mom, because soon after, Swindoll received a note from the mom:
Dear Chuck,
I am wondering if I should be worried about something. It has to do with our son. For the last two weeks I have noticed that before our son turns the light out and goes to sleep at night, he hangs a woman's bikini over the foot of his bed. Should I be concerned about this?
One of the greatest secrets to personal joy is not only obediently yielding to the Spirit as we live in His strength each day, but also being a dispenser of joy to others. Your joy is contagious.
Occasionally someone confesses, "I've lost my joy!" Technically, we haven't as long as we remember our joy is found in Jesus. Yet we may have a temporary joy disconnect. Here are some suggestions to help rediscover joy.
First, be a person focused on Jesus. Paul wrote, "Rejoice in the Lord always, again I say rejoice" (Philippians 4:4). Again, Jesus is the source of joy, but we must focus on Him.
Second, be a grateful person. Grateful people find joy in giving thanks.
Third, be a serving person. Look for ways to minister.
Fourth, be a generous person. Find ways to bless others.
Fifth, be a witnessing person. There is no greater joy than helping someone come to salvation through Jesus.
Sixth, be a positive person. Negative, cynical people squash joy and undermine morale. Mark Twain said, "Don't walk away from negative people. Run!"
David L. Chancey is pastor, McDonough Road Baptist Church, Fayetteville, Georgia. Join them Sunday at 352 McDonough Road for Bible study at 9:45 and worship at 8:45 and 10:55 a.m. Visit www.mcdonoughroad.com and join them online. Watch for Chancey's new book, "The Most Wonderful Time of the Year: Proclaiming Glad Tidings at Christmas" to be released soon.