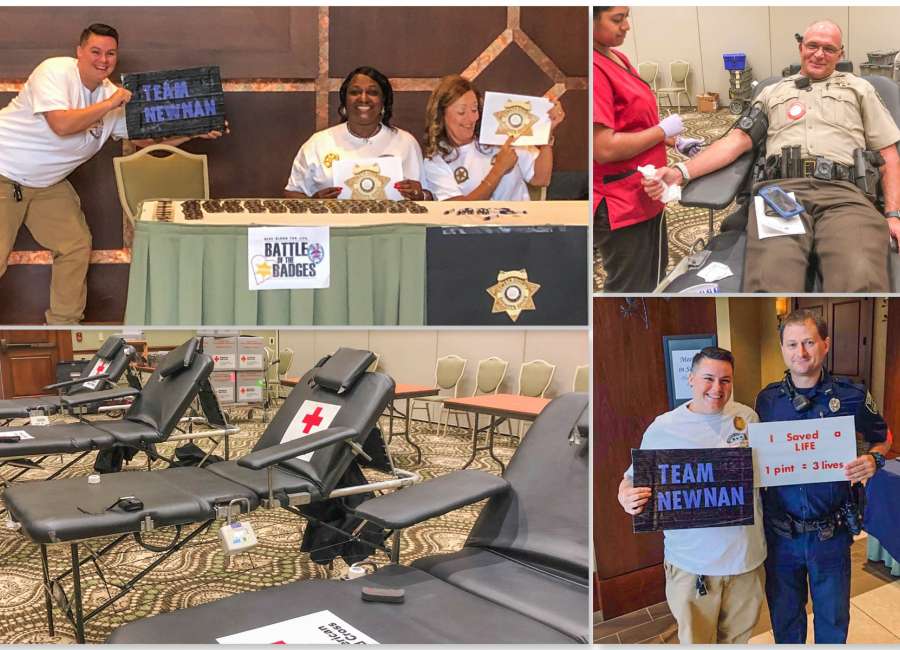 Members from the Newnan Police Department and Coweta County Sheriff's Office will once again compete to see who can raise the most blood for the community.
The second annual Battle of the Badges will be held on October 19 and 20 at the Newnan Centre from 10 a.m. to 7 p.m.
Last year, the drive saw a total of 206 registered participants who donated 181 pints of blood.
One hundred and seven people donated blood for the police department, and 99 people donated for the county.
Walk-ins are welcome, but appointments can be made by visiting https://www.redcrossblood.org/give and putting in the zip code or "battlenewnan" in the search bar to find the two available dates.