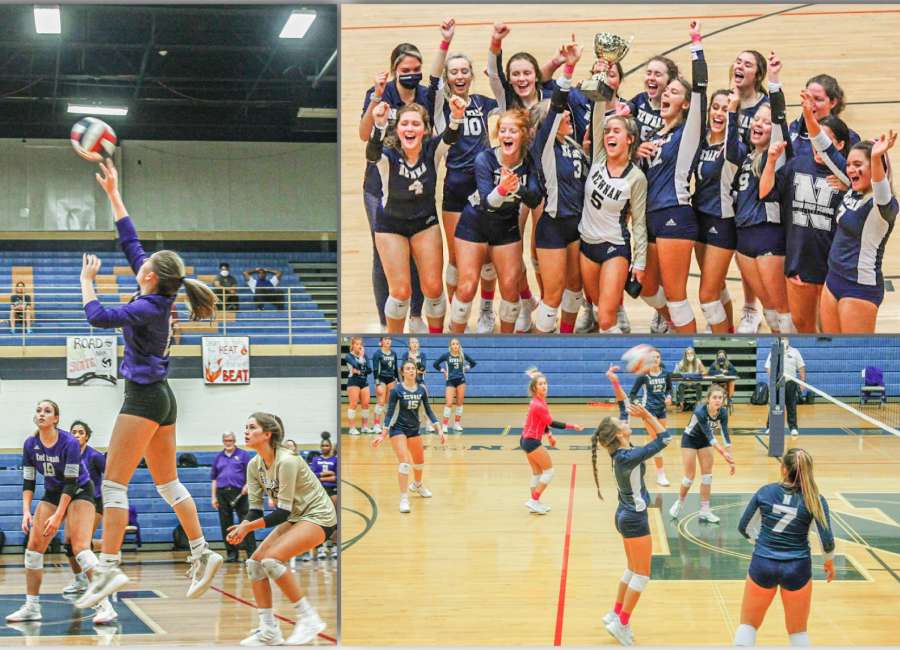 The Newnan Lady Cougars Volleyball continued their quest for a deep playoff run Wednesday night when they defeated East Coweta for their second region championship in a row and third in four years.
They defeated the East Coweta Lady Indians in three sets at the Max Bass Athletic Center.
Newnan qualified for the region championship on Monday when they defeated McEachern in straight sets, while East Coweta qualified by defeating Campbell, also in straight sets.
The Lady Cougars were led by seniors Bella Boston and Caroline Darracott once again in the championship game as they have all season. Boston led the team with 16 kills while Darracott had 17 digs.
Daracott also chipped in with three aces off her serve.
Both teams will host next week in the first round of the state playoffs; they will match up with opponents from the talent-rich 3-AAAAAAA region.
Newnan will host the North Cobb Lady Warriors, while East Coweta will host the Hillgrove Lady Hawks. Both of those matches are scheduled for Tuesday night.
Photos by Greg Keith Photography