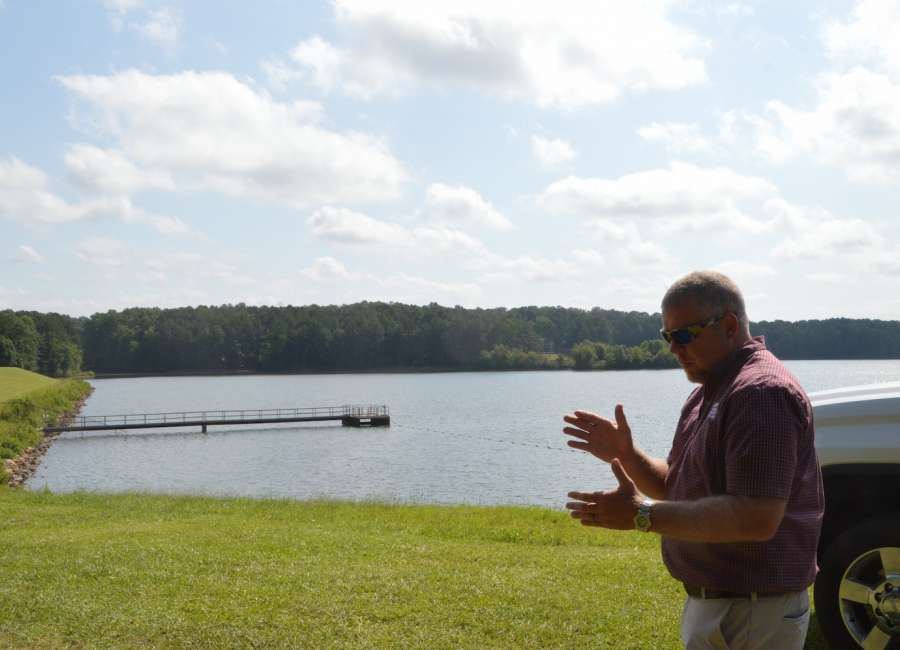 Loan proceeds left over from water meter upgrades will be used to perform needed maintenance and updates at the B.T. Brown Water Treatment Plant.
The Coweta Water and Sewerage Authority took out a loan to fund the conversion of all the authority's meters to meters that can communicate with towers and be read from the authority's offices on Corinth Road.
The project is now complete, and it didn't cost as much as expected. There is a little more than $2 million left over from the low-cost loan, which was issued through the Georgia Environmental Facilities Authority.
Authority CFO Roger Dawson said the authority approached GEFA about the possibility of using that money for other projects.
Dawson said he was told the authority could use the money to pay the loan down or do other water-related projects.
"Our intention is to change the loan to allow for the repair and replacement of various facility components at B.T. Brown," Dawson said. The plant has been used a lot more in the last few years as water system demand has gone up. "Now that the plant has some age on it, it's time to do some things," he said.
The projects include the replacement of surge valves, new chemical storage tanks, interior painting at all buildings, plate settlers, laser particle counters, raw water in-line water quality monitoring equipment, new alum pumps, fluoride feed and bulk powdered activated carbon feed, as well modifications and integration of the SCADA computerized monitoring program. If there is enough money left, there is also need for a data management system, filter media replacement and filter control valves and actuators.
Some of the upgrades are projects that are too large to put in a normal operating budget, said CEO Jay Boren.
"The funding will allow the authority to better position the B.T. Brown Water Treatment Plant for future water demands in Coweta County," said COO Rick Jones.
The authority also approved a bore under Poplar Road that will extend sewer availability in the area of Poplar Road and Newnan Crossing Boulevard.