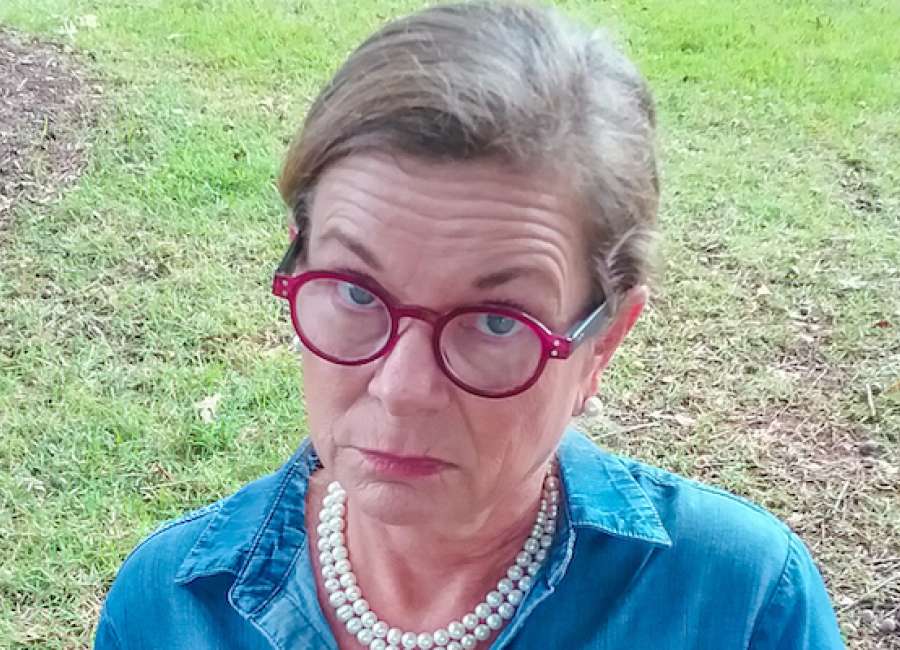 Dear Miss Pearl,

How is your SEC Powerhouse team doing?
Well, that's just ugly! You know good and well that my team lost AGAIN this past Saturday. I'm not making any excuses but I DO think it is time for a new coach. Perhaps I should remind you of the 12th commandment; Win or lose, thou shall be gracious. Gloating, my friend, is far from being gracious. Might I add that this commandment applies to all things, not just sports. I trust you will remember this after the results of the upcoming presidential election. At least with sports, there is always next year!
Dear Miss Pearl,
My ex-husband's current wife pitched an embarrassing fit when I showed up at the graveside service for my former mother-in-law. My ex and I were married for eighteen years, had three children together, and I loved his mother dearly. I went to the service to support my children and pay my respects, not to rekindle a marriage that has been over for ten years.
The current wife should be ashamed of herself for behaving so badly. She obviously has an issue with low self-esteem and most likely feels threatened by you. This is HER problem, not yours. You most certainly did the right thing by attending the service and I am sure your children, as well as your ex, appreciated your presence. I'll bet your former mother-in-law liked you better than the current wife!
And Another Thing:
A house is not a home unless it has the majority of the following: 1.) a quilt. 2.) a junk drawer. 3.) something that belonged to your Grandmother. 4.) a can of WD-40. 5.) a deviled egg plate. 6.) a box full of photos. 7.) a copy of A Taste Of Georgia cookbook. 8.) a dull razor. 9.) an expired bottle of salad dressing. 10.) old football or concert ticket stubs. 11.) an apron. 12.) carpet stains. 13.) a church directory. 14.) duct tape. 15.) at least four random socks that are missing their match. 16.) music. 17.) a drawer that won't open. 18.) a box of jello. 19.) something you have neglected to return to the rightful owner. 20.) scratched furniture. 21.) LOVE
"Miss Pearl," aka Colleen Sprayberry, is one of Newnan's leading authorities on modern etiquette. She gladly lends her advice to everyone whether they want it or not, because, "After all, it's all about the children and setting a good example for them." Her videos are available on her Facebook page and YouTube channel. Send questions and comments to misspearl678@gmail.com.