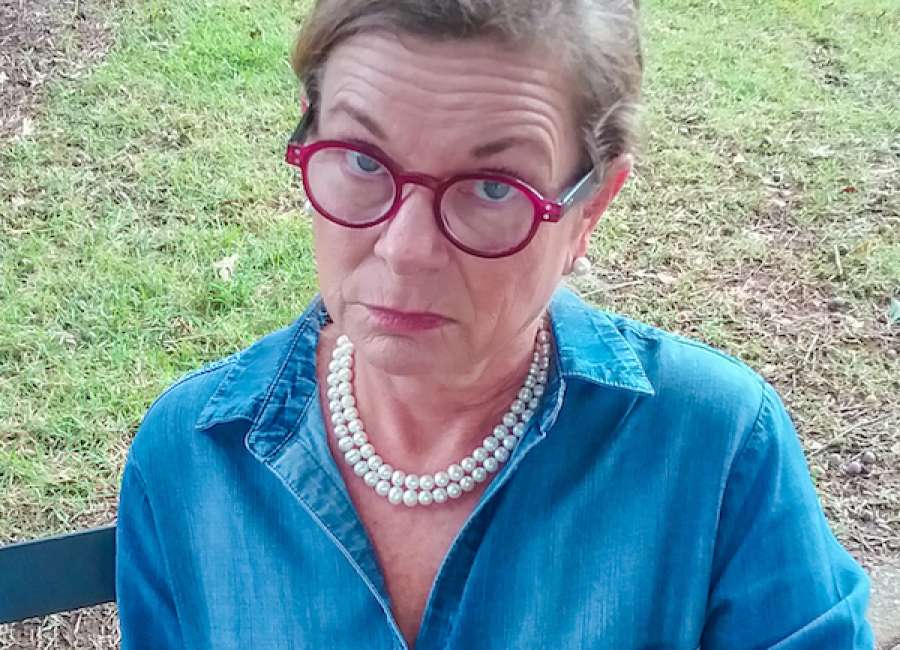 Dear Miss Pearl,
I see people still wearing white jeans and Labor Day was over a month ago!
You probably saw ME!
Dear Miss Pearl,
A co-worker is always complaining about being hot and she is constantly turning down the thermostat in our office. Why should eight other people have to freeze and wear coats while trying to work?
You shouldn't have to work under these conditions and SHAME on this person for being so self-centered and inconsiderate of others. Since when did compromising to find a solution become wrong? I would suggest talking with the offender (use your "nice" voice) to try and come up with a temperature that everyone can live with. Maybe suggest that she bring a fan to put in her workspace. Better yet, why not recommend she see a doctor regarding her condition. I have been told that there is medication available that will help with her ailment!
Dear Miss Pearl,
Every time I let my brother-in-law borrow my truck, he always returns it with an empty gas tank. How should I handle this with him?
You don't let him borrow your truck!
And Another Thing:
The Atlanta Falcons have fired the general manager and head coach due to the fact that they have an embarrassing 0-5 record. All of the money these players are being paid is staggering! I personally think that team owner, Arthur Blank, should have also insisted that all of the players have to take a pay cut since their job is to win the game and they aren't doing their job! You and I would have been written up, demoted or fired a long time ago if we weren't doing our job, right?
It will be interesting to see how the season plays out with an interim head coach, and I sure hope HE knows the importance of practicing for an onside kick! In other news, the Atlanta Braves are on fire, and I sure hope they make it to the World Series. We certainly do need something to cheer about.
***
"Miss Pearl," aka Colleen Sprayberry, is one of Newnan's leading authorities on modern etiquette. She gladly lends her advice to everyone whether they want it or not, because, "After all, it's all about the children and setting a good example for them." Her videos are available on her Facebook page and YouTube channel. She can be reached at misspearl678@gmail.com .