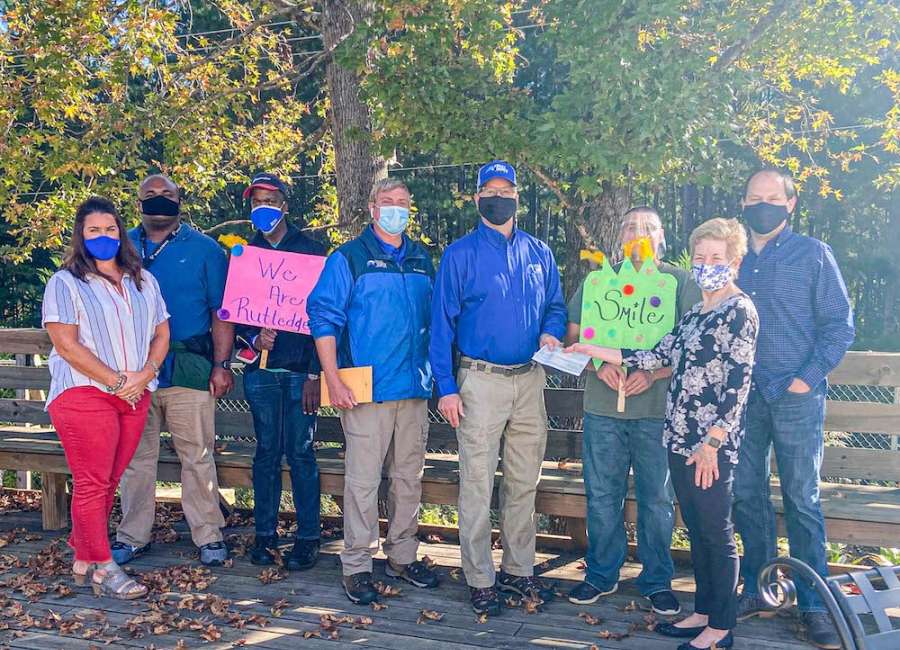 A local car wash was part of a nationwide effort that helped raise over $132,000 for special needs charities as part of its Annual Charity Day.
The event, held on Sept. 18, saw Tidal Wave Auto Spa raise approximately $132,632 nationwide for 43 charities, including $1,987.27 for the Rutledge Center in Newnan.
The Rutledge Center serves over 60 adults with intellectual and developmental disabilities in Coweta County and is a leading organization in supporting adults with developmental disabilities to have equal opportunities to live, learn, work and play in their communities.
Tidal Wave Auto Spa is headquartered in downtown Thomaston, Georgia, and includes 52 locations across eight states, with 18 more currently under construction. Last year, a total of $500,000 was raised from Charity Day donations from their locations.
"At Tidal Wave Auto Spa, giving back is extremely important to us," according to a company spokesperson. "Because our founders have a son with special needs, organizations that serve children and adults with developmental disabilities have always been very dear to our hearts."