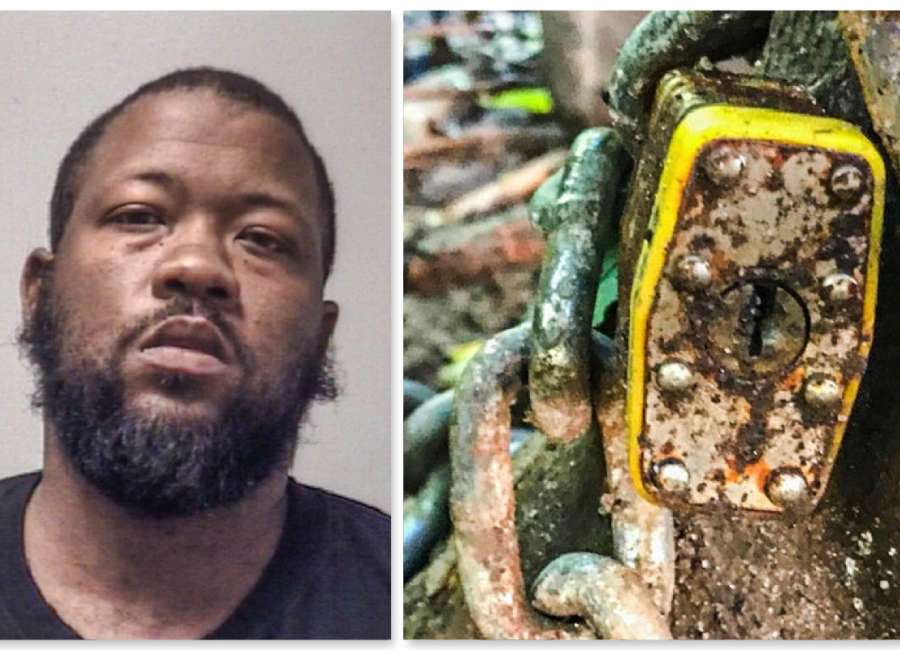 A Newnan man has been charged with mistreating animals after police said a malnourished puppy was found dead and chained to a tree in his back yard.

Patdrious Devoshun Meriwether, 26, is charged with aggravated animal cruelty along with violation of the Georgia firearms and weapons act.
On Wednesday morning, investigators with the Newnan Police Department responded to a residence on Smith Street for a probation compliance check and discovered a deceased puppy chained to a tree in the back yard.
A rusty padlock held the chain around the puppy's neck, and bolt cutters were used to remove the chain from the animal and the tree, according to Deputy Chief Mark Cooper with the Newnan Police Department.
"The puppy was in an obvious state of malnutrition, with visible ribs and no indication of muscle or fat on her body," Cooper said. "Dirt and leaves were found in her food bowl and the water bowl was out of reach due to the chain wrapped around the puppy's head."
Investigators said they believe the puppy had been malnourished for at least a month, and the body was transported to body the University of Georgia for a necropsy.
The owner of the puppy, identified as Meriwether, admitted to ownership of the animal and during an interview, allegedly told police, "It's just a dog."
Meriwether was arrested and transported to the Coweta County Jail, where he was released Thursday afternoon on a $7,900 bond.
Aggravated animal cruelty is a felony in Georgia, punishable by up to five years in prison.