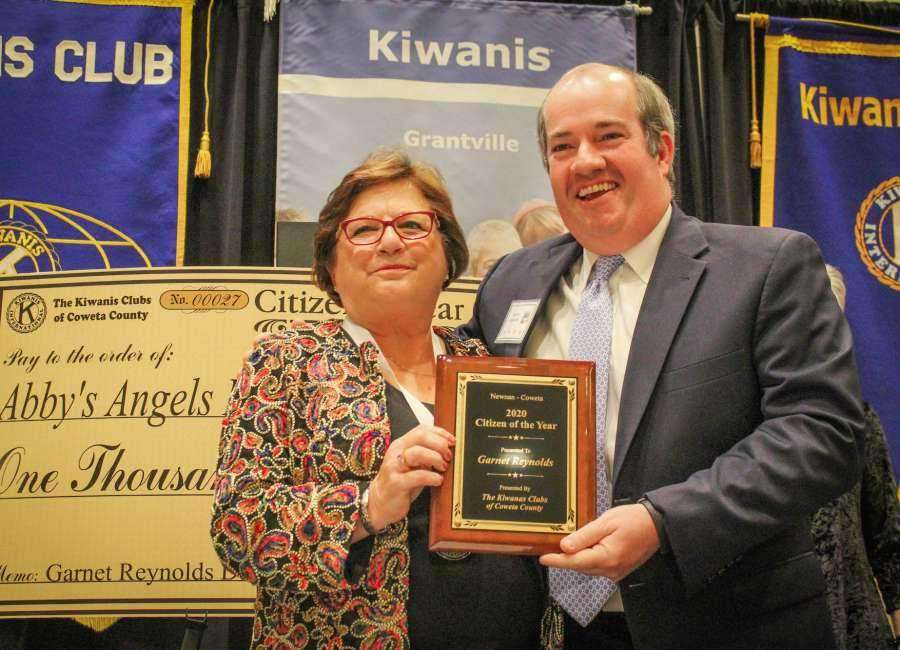 This year's Citizen of the Year committee has decided to cancel the 2021 event and reschedule it for January 2022.
The committee's first concern was the safety and health of everyone involved, according to a press release from organizers.
Also, because of social distancing, the venue would only be able to accommodate 50 percent of the normal capacity. The committee didn't want to limit the number of guests the nominees could invite to join them in their honor and recognition.
The committee also felt the recipient and nominees deserved red carpet recognition as has been done in the past years, and didn't want to diminish the importance and dignity of the event.
"We're disappointed that we had to cancel this year's event, but feel that it's in the best
interest of everyone involved," the release stated. "We'll be back in 2022!"
For 29 years, Coweta County has been recognizing and honoring outstanding citizens in
the community through the Citizen of the Year event. The program was designed to
recognize individuals with outstanding leadership and citizenship within the community.
"Those selected will have demonstrated exemplary vision, civic pride, and a strong
commitment to a better Coweta through volunteerism and community involvement," according to the release.
The annual gala is hosted by the Newnan, Grantville, Coweta County and White Oak Golden K Kiwanis Clubs.
This year's Citizen of the Year is Garnet Reynolds; Marie Swope was the 2019 Citizen of the Year, and Dr. Kay Crosby was the Citizen of the Year for 2018.