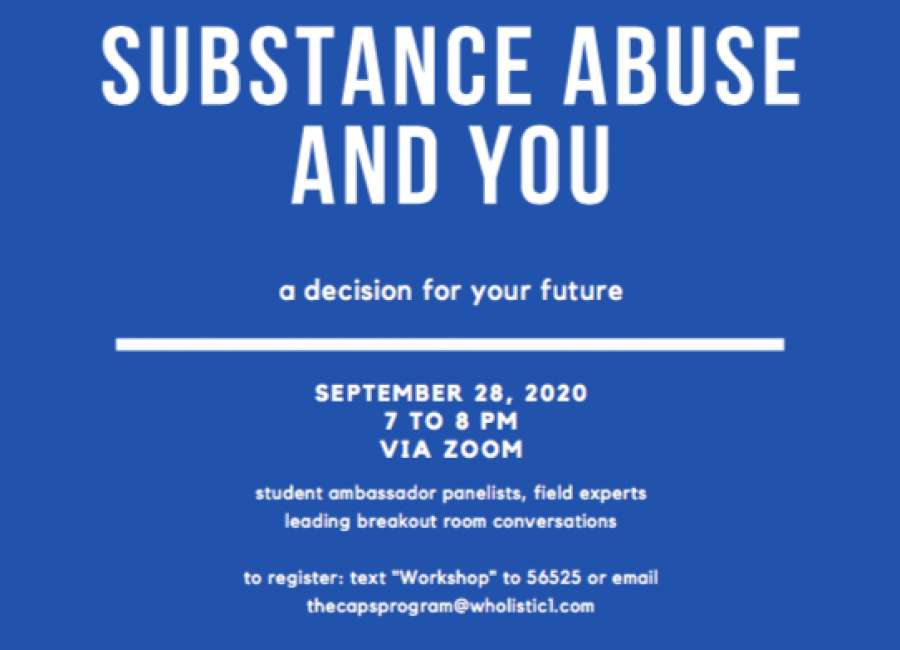 A free virtual substance abuse workshop for youth will be held Monday from 7 to 8 p.m. on Zoom.

The Substance Abuse and You workshop will feature youth panelists, three breakout rooms and a guest speaker.
One of the breakout rooms will be led by Hank Arnold of Coweta FORCE, and will focus on the dangers of opioid use.
Nadim Ali will host a discussion on how substance abuse affects the teenage brain.
College student Rickia Stafford will discuss social media and the influence it has on teen substance abuse.
The workshop is hosted by the CAPS program. CAPS – Community Ambassadors Partners for Success. CAPS is a five-year, grant-funded program aimed at addressing youth substance abuse in Coweta County.
The program was originally envisioned as offering workshops in organizations and schools, but because of COVID-19, the group's work is currently virtual.
To register, text "Workshop" to 56525 or email thecapsprogram@wholistic1.com .