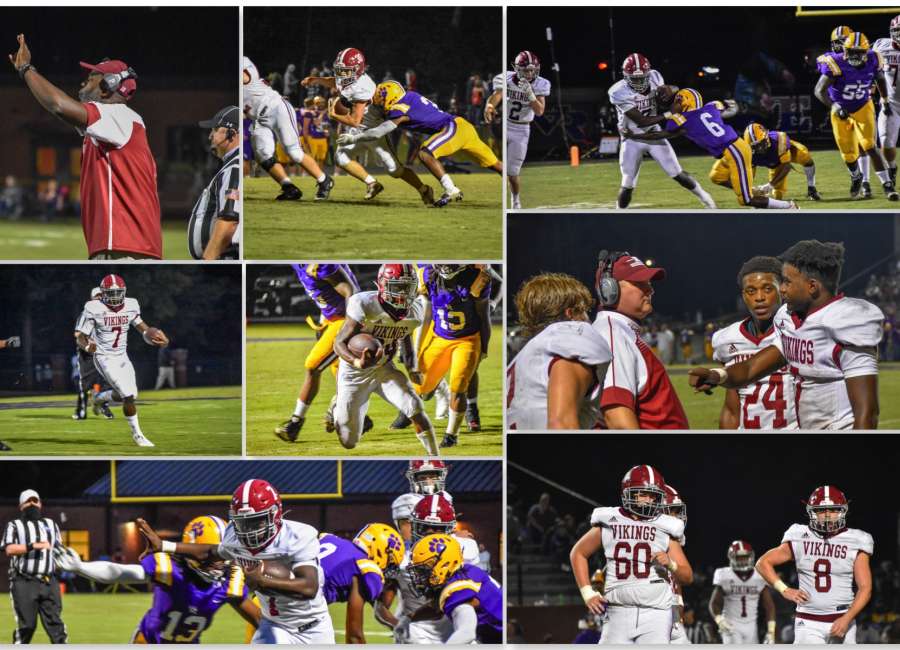 By Arvon Bacon
Villa Rica, GA- Coming off a bye-week, the Northgate Vikings traveled to Macintyre Stadium, where they emerged victorious against the Villa Rica Wildcats, 24-7.

Signs of bye-week rust showed, as the Vikings encountered self-inflicting offensive penalties, which limited their explosive offense to only three points in the first half.
However, the dynamic quarterback and running back duo of James Paige and DJ Reid and got the team back on track in the second half. The offensive tone was set for the remainder of the game when junior running back DJ Reid ran for a 15-yard touchdown giving the Vikings their first lead of the game.
As the night progressed, Paige and his sure-handed senior tight end Holden Smith connected on some clutch third downs to keep their offensive drives alive, which they did once again before Reid scored his second rushing touch-down touchdown of the night.
The two connected on three occasions for 63 yards, averaging 21 yards a reception. The Viking defense remained as an immovable force to the Wildcats as they would not allow the Wildcats to score another point for the remainder of the game.
The backbreaker and highlight of the night occurred when and Paige faked the hand-off to his running back and bolted down the sideline for a monstrous 93-yard touchdown run, capping off the Vikings 21 unanswered points in the second half.
Head Coach Mike McDonald said after the game, "In the first half we played like we had a bye week, and we challenged them at halftime to play better and we did. It was a good win"
With the win over the Villa Rica Wildcats, the Vikings improve to 2-1 for the first time in four years and will take on the East Coweta Indians (3-1) at Henry Seldon Field next Friday at 7:30 p.m.
For images from this game, click here