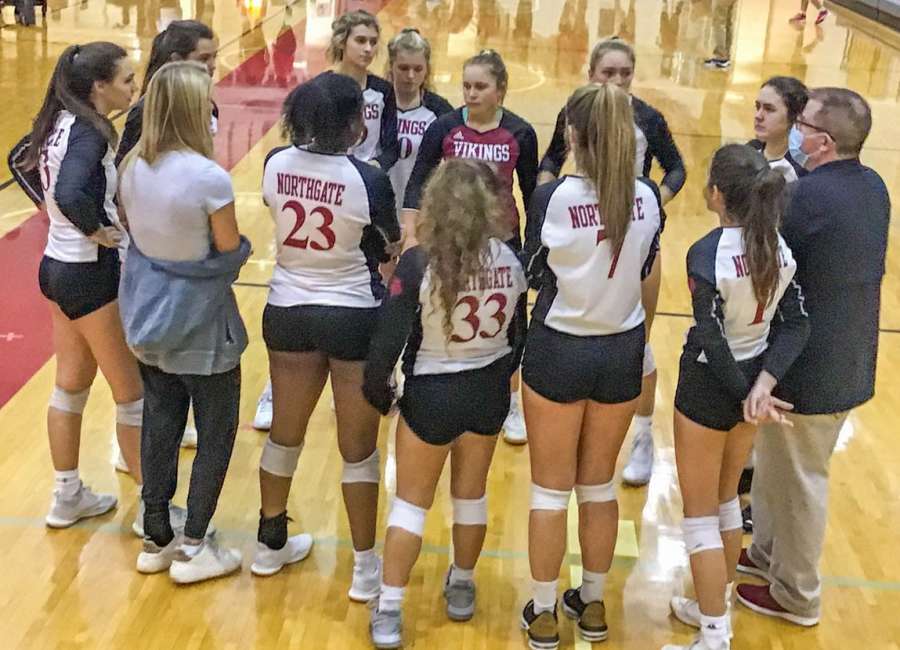 By Rob Grubbs
(Fayetteville, Ga) - As soon as the GHSA reclassified regions for the 2020 season, Northgate Lady Vikings Volleyball Coach Matt Trucks knew there would be challenging evenings ahead.
On Tuesday, he saw that firsthand when his team traveled to Whitewater High School to face key region opponents Northside Columbus and Harris County.
After a slow start, the Lady Vikings turned their level of play up as the evening progressed, but it was too late as they lost both. After their win over Starr's Mill last week, Northgate sits at 1-3 in the region and will need some help to finish in the top half of the region standings.
In the upcoming region tournament, the top four teams will advance to the state playoffs. The top-seeded team will get a first-round bye and is an automatic state qualifier. The other first-round matches would include 2 vs 7, 3 vs 6, and 4 vs 5. The winners of each of those get the coveted state tournament berths.
After recovering from the initial loss to Northside Columbus, the Lady Vikings fought Harris County to the final point. They recovered from an early deficit and when Layla Fredrick served a winner in the first set, the game was tied at 16.
Harris County pulled out the first set and started strong in the second. Sara Page kept the Lady Vikings in the match until late when Harris County completed the sweep.
Coach Trucks shared after the final set "You can't take a day off in this region. There are just no cupcakes. Unfortunately, it is out of our control now. We are at the mercy of the other teams. As a coach, it's a sinking feeling because we don't control our own destiny."
From here, the Lady Vikings find themselves in a must-win situation when they host Griffin and Whitewater at home on Tuesday, September 29.